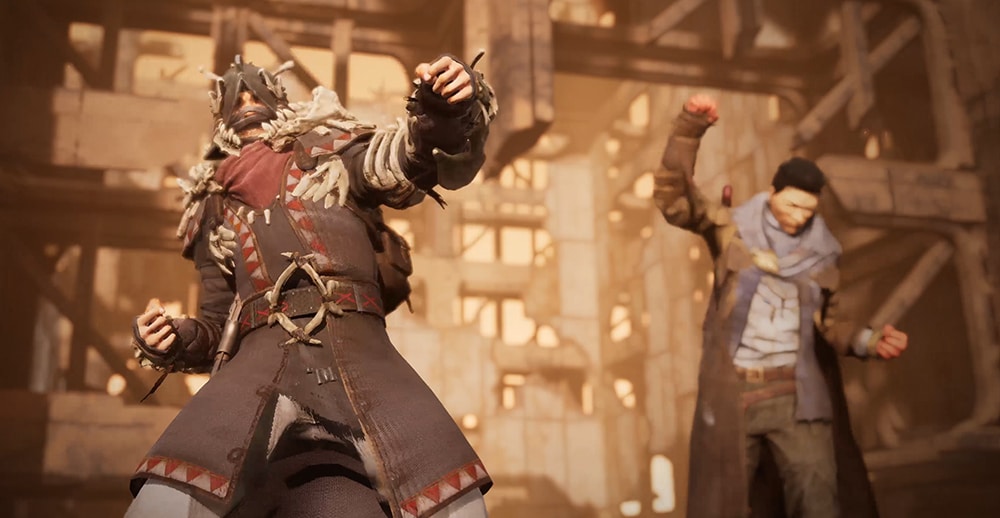 Greetings, World Walkers! It's been a while since we've given you any major information about the state of Remnant, so today we're serving up a hefty helping of news to round out the month. First, Perfect World Entertainment is happy to announce that Remnant: From the Ashes has surpassed 1 million units sold since launch! This is a huge milestone for us and we couldn't have done it without you! In celebration, and to show good tidings for the future, we're also sharing a first look at our content roadmap and some details on our next big update. Continue onward!

Content Roadmap

Remnant: From the Ashes launched in August as a full-featured title. Over the past couple months we added Leto's Lab and Adventure Mode, along with numerous bug fixes and quality of life improvements, but we aren't stopping there! We've been providing free content to expand on the full release - to give our current fans more of what you already love and to show new players that we are still working actively to improve the game. We see how much you enjoy Remnant and share our enthusiasm for the game, so we're thrilled to stake our commitment to continue development on more features and additions for the future. Here's a preview of some of the things we're working on: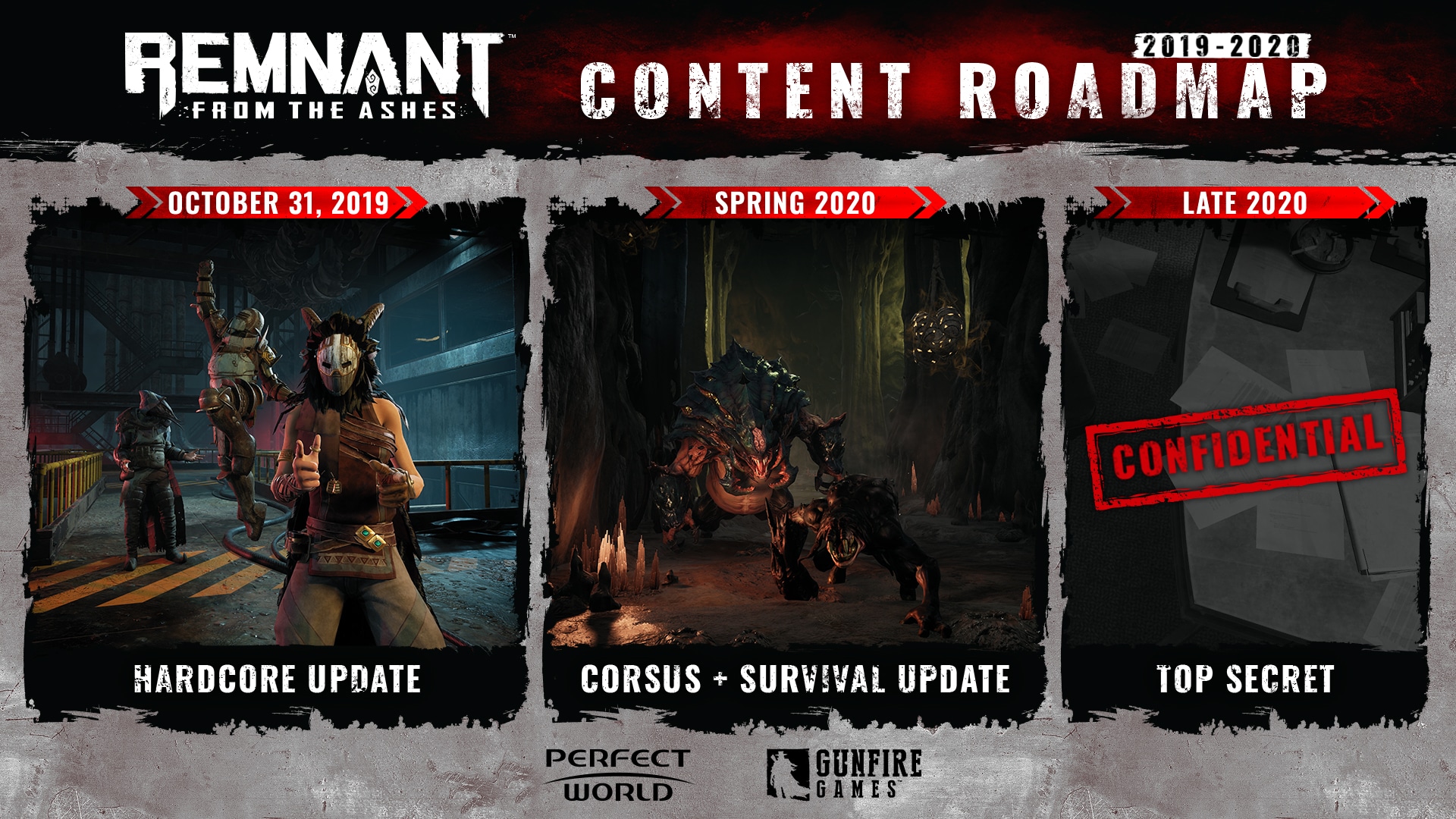 Your hunger for more Remnant has inspired us to continue development on bigger and better features, but these things take time. Our team is going heads down to refocus our efforts on creating larger content updates. This roadmap, and our plans for the future, are still very much a work in progress. We'll continue to improve the featured content with more details and teasers as they become further developed. We're excited to have you along for this journey and we can't wait to show what we have in store for you next year!

Hardcore Update

If you thought your first playthrough of Remnant was too easy, boy do we have a treat for you. Introducing, Hardcore Mode - A new game mode set to release on Halloween Day, where death is truly the end. It's going to take everything you've got to make it out of this one alive.
When creating a new character you will have the option to make them a Hardcore character - the true test of skill in Remnant. Hardcore characters will only be playable until their first death, after which they are permanently lost. One mistake could mean curtains for your entire party. To maintain a level playing field, Hardcore characters can only play online with other Hardcore characters and will not be able to random matchmake. Feel free to manually invite your friends or other stalwart World Walkers.
Those who are brave enough to face the most dangerous challenges will also receive the greatest rewards. Defeating a Hardcore World Boss will drop new rings with powerful effects. These items will be available to ALL of the characters on your account (old and new, Standard and Hardcore) after you've obtained them. This means future Hardcore characters will begin their journey with greater potential. Time to git gud, kid.
Hardcore Mode is a major new feature, but only a small slice compared to the larger list of additions and quality of life improvements! Thanks to your feedback, we're implementing some of the most frequently requested systems with this update. Some of these include a Comms wheel with pings and emotes, the ability to hide helmets, disable tutorial prompts toggle, and more balance changes. We won't spoil all of them now, so stay tuned for the full list of notes available shortly before the update goes live tomorrow October 31st. Those folks in screenshots above sure look excited for this one!
Remnant: From the Ashes is available now on Steam, Xbox One, Playstation®4, and Arc. Stay tuned for more details, videos, exclusive reveals, and exciting content on our Twitter and Facebook pages. Follow us on Twitch to catch the update preview livestream. Be sure to join the conversation with devs and find teammates on our official Discord server.