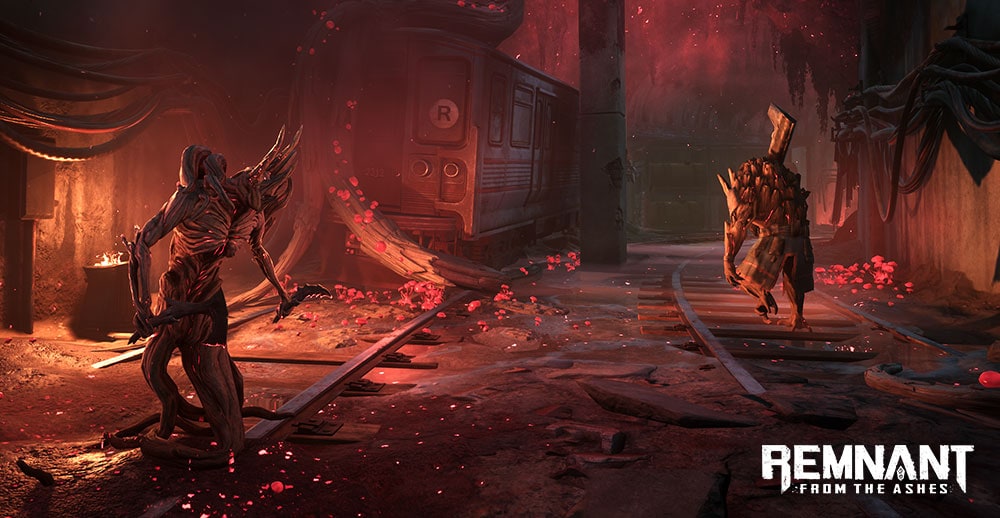 The developers at Gunfire Games are big fans of compelling stories. A good story – one with characters you can relate to, events that are epic and exciting, and one that concludes in a poignant, satisfying ending – is extremely important. A good story helps drive the player, gives him an undeniable reason to care about the outcome of the game – provides a way of anchoring the player's actions and the decisions he makes to the events unfolding before him. Remnant: From the Ashes will be no different.
Riveting worlds
We are proud of the setting and storyline of Remnant. It's an Apocalypse of great beauty – we know that's an odd statement but a true one. We wanted to craft an end to the world that was strangely inviting… a place you'll want to visit, become a part of – a place to experience wonders and horrors that have a distinct fairytale-like quality to them. A world you won't soon forget.
Diversity was a key theme for Remnant's environment design during the game's early development – after all, at the core of the story is the idea that the hero will eventually travel to alternate dimensions and set foot on fantastic worlds that are wildly different than Earth (Check out our latest blog, Introducing: Yaesha!). The artists at Gunfire are no strangers to crafting amazing environments, but we wanted to go beyond the aesthetics and extend the idea to actual gameplay.
Endless possibilities
The worlds in Remnant are procedurally-generated, using a large and varied collection of environment tiles and map templates. This, in tandem with randomly populated dungeons, side quests and events all contribute to the creation of very different experiences each time a world is re-rolled. Each tile in Remnant is a fully-realized environment in its own right - complete with props, decals, lighting, effects, sound and gameplay objects that bring them all to life. When these tiles are strung together by a collection of interesting map templates, it creates a multitude of intricate, diverse environments.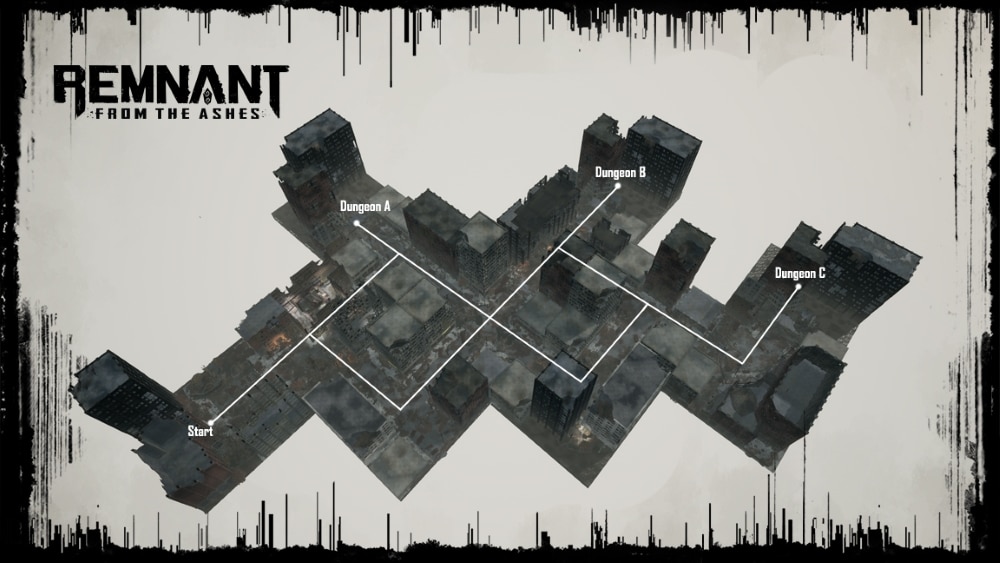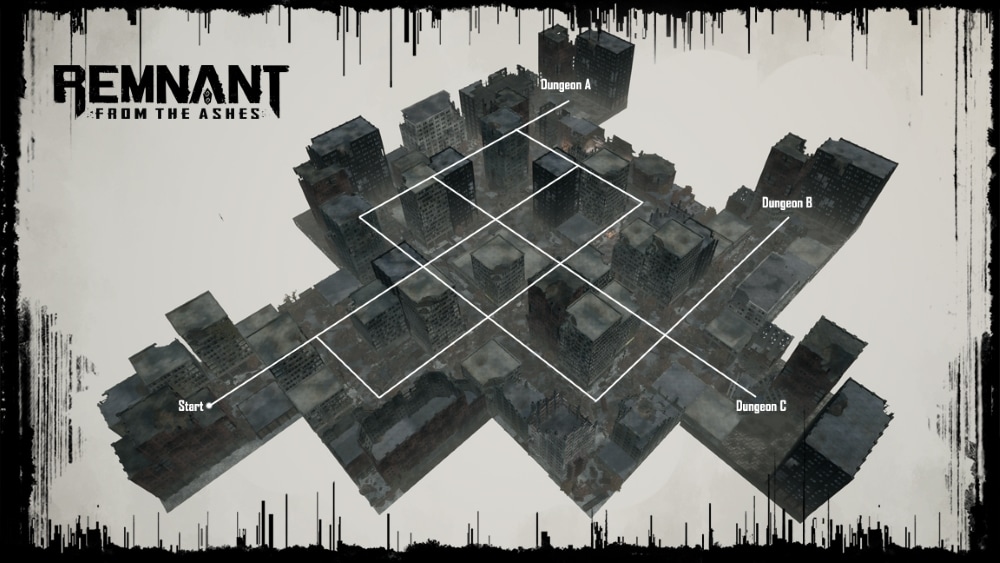 Once you complete the objectives of a world, you can re-roll a new world of the same type, but the experience can vary significantly due to the procedurally-generated layout and quest chains. You want to re-visit a certain world, only this time you want to bring in some friends in co-op? In addition to a dynamic scaling of the game depending on the players that joined, you'll experience it in a whole new way and you just might now be able to get your hands on that new weapon or piece of gear that drops at a certain boss. Many of the ingredients needed to craft the most powerful weapons, armor and items found in the game drop off the bosses in each world, but a different boss might spawn each time a world is created...
There are many more aspects to mention, especially gaining levels to improve your core traits but we keep these details for a later blog. But no worries, we already have other exciting blogs planned. Something almost everyone is interested in: Loot and crafting in Remnant: From the Ashes, as well as other game mechanics. Stay tuned and keep an eye on our blog and social channels!