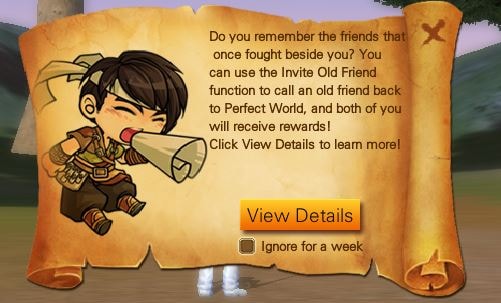 Hi PWI Community,
In a few weeks, the PWI development team will be launching a new update that brings several exciting features for players new and old. We'll take a look at a few of these upcoming features as we get closer to the launch.
Let's get started with a new in-game event – the Invite Old Friends Event – that will reward players for returning to PWI after they have taken some time off. There are a few ways that PWI players will be able to interact with this event: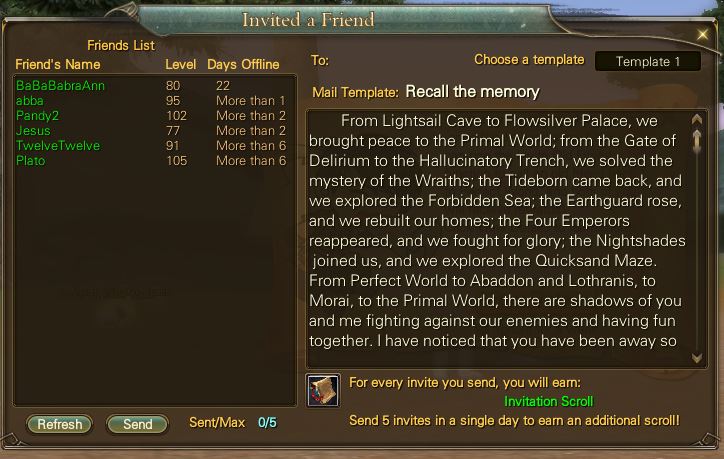 Current Players
For those PWI players that are currently exploring Perfect World, they can reach out to five friends who are level 90 or higher and haven't logged in for at least 20 days. The invitations to re-join PWI can be sent once every 10 days. For sending these invites, players will receive one Summon Invitation Scroll for each friend that they send an invitation to along with a bonus scroll for sending five invites in the same day. These scrolls have the potential to reward items like Utility Charm Tickets, Lost Giant's Amulet, Lost Incantation Amulet and more.
When the invited players return to PWI, the invitees (or players that sent the invite) will receive 10 Scrolls of Calling from the Summon Old Friend item.
All Returning Players
Regardless of an invitation, all players level 90 or above will receive a reward if they have not logged in for over 20 days. Each returning player will receive a Gold Spirit Charm, Legacy Mark and Perfect Devilslaying Insignia along with a new title – Returning Warrior.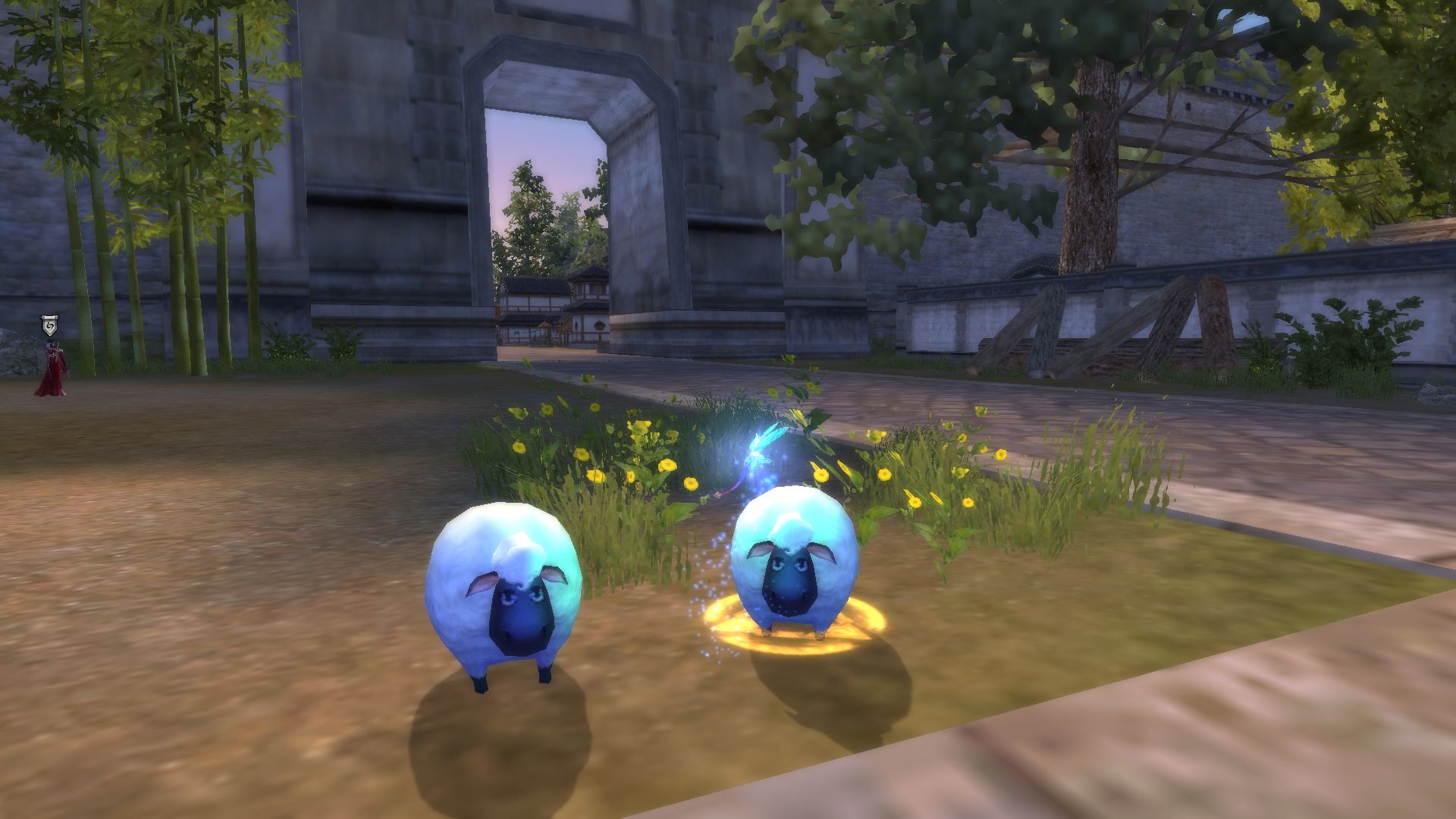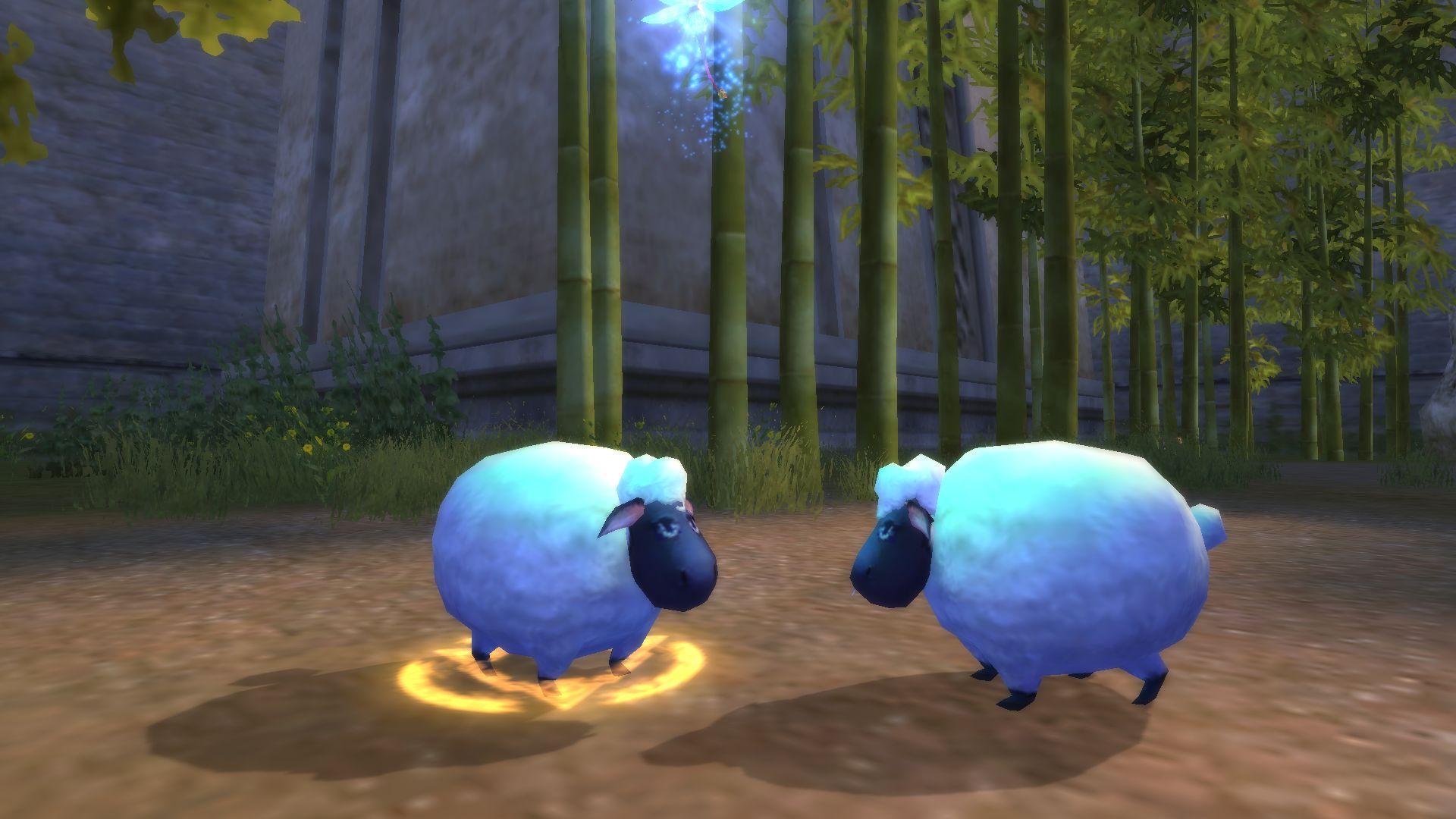 Returning Players with Invitations
When the returning player accepts the invite from their friend, they will receive 10 Jades of Returning. Combining this item with the Scroll of Calling, friend can group up and do a special quest that starts at the PW Promotions Agent in Archosaur's North District. This quest can be done by the returning player once a day and will reward both players with costume items that deliver XP and Spirit after completing the quest.
Stay tuned to our blog for additional details on the upcoming update.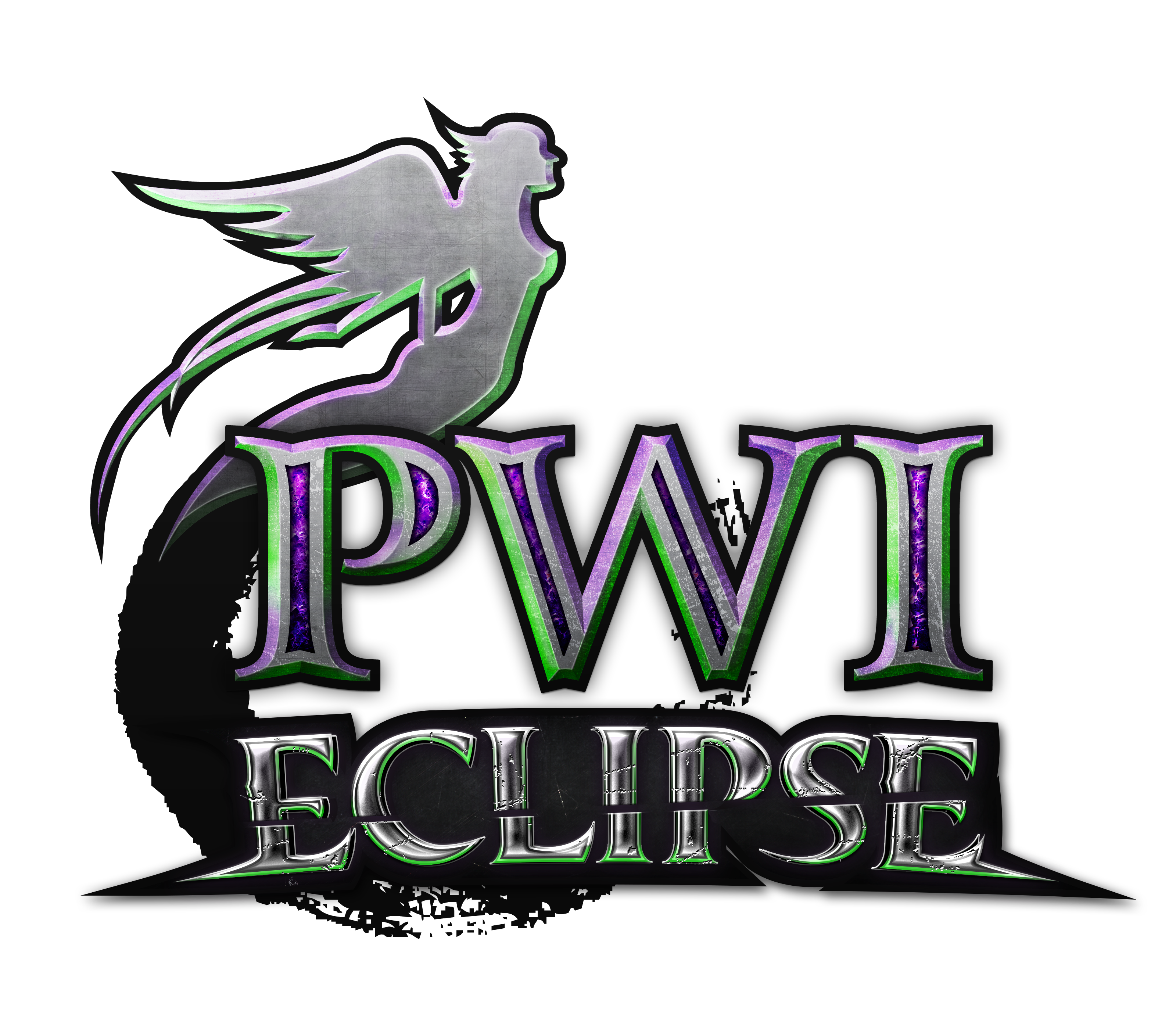 Join us today in Perfect World International, the visually stunning free-to-play game with unparalleled character customization and amazing gameplay. Fly freely in beautiful lands to make your dreams come true in a Perfect World.
Like PWI on Facebook for more fan-exclusive content!