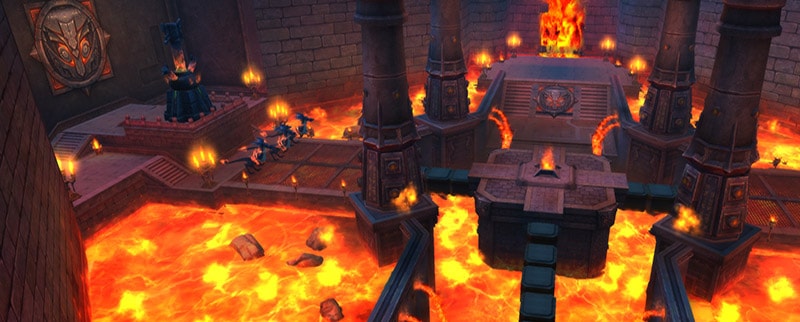 Starting today, July 23rd, come and get awesome discounts on all your favorite items! We're discounting Dragon's Fire packs, Tempest Packs, Groom and Bride Packs, along with every color pigment you can think of! Hurry though, as these sales won't last forever!
---
Sale Start Date: Wednesday July, 23rd, 2014 @ 1:00 AM Server Time
Sale End Date: Wednesday, August 6th, 2014 @ 1:00 AM Server Time
---
Full Sales List:
(50% Off)
Dragon's Fire Pack
Groom Pack
Bride Pack
Dress Jacket, Slacks, Shoes*
Wedding Dress, Gloves, Heels*
Lovebird Hair, Hat, Sleeves, Heels, Dress, Shoes, Pants, Suit*
Pigments*
Quest Expansion
Account Stash Stone
Inventory Expansion Stone
Super Inventory Stone
Safe Extension Stone
Cage
Super Cage
(60% Off)
Anniversary Pack*
Tempest Pack*
*Leaves the PW Boutique at sale's end date
---

Dragon's Fire Packs
What do you do when you finally obtain that piece of gear that you've been pining for? Why, you upgrade it of course! And we've got you covered with this week's sale!
1-Star Dragon Orbs, when used along with Mirage Celestones, will guarantee a successful refine from 0 to +1, and they can also be combined with each other to create even more powerful Dragon Orbs!
Each higher level Dragon Orb will guarantee one increase in refinement, up to that level. So that shiny 5-Star Dragon Orb will take your new dagger from +4 to +5, no problem!
Each Dragon's Fire Pack opened will have the chance of containing one of the following:
Two (2!!) 1-Star Dragon Orbs
One 2-Star Dragon Orb
One 3-Star Dragon Orb
One 4-Star Dragon Orb
One 5-Star Dragon Orb
One Dragon Orb Flame (+12)!!
---


Pigments
Pigments can be used to dye most fashions and certain ground mounts. To use, head over to the Seamstress in any major city.

Pigments on Sale:
White Pigment
Black Pigment
Red Pigment
Copper Pigment
Orange Pigment
Mango Pigment
Bright Green Pigment
Yellow Pigment
Lime Pigment
Light Green Pigment
Light Yellow Pigment
Jade Pigment
Aquamarine Pigment
Grey Pigment
Green Pigment
Aqua Pigment
Turquoise Pigment
Blue Pigment
Sapphire Pigment
Light Blue Pigment
Purple Pigment
Lavender Pigment
Violet Pigment
Plum Pigment
Smokey Pigment
Cream Pigment
Perfect Pink Pigment
Fuchsia Pigment
Violet Red Pigment
Pink Pigment
Magenta Pigment
Brown Pigment