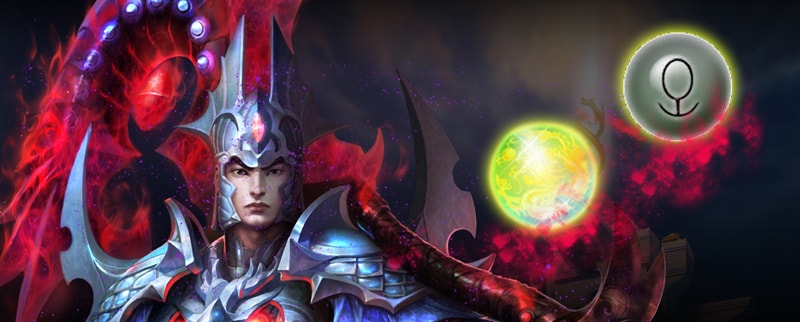 Great items are discounted at half-off starting this week! Items such as the Drake Mirror Pack, Guardian/Spirit Charms, manufacturing boxes, dragon orbs, and even the wedding packs are all in the PW Boutique waiting for you.
---
Sale Start Date: Wednesday, June 25th
, 2014 @ 1:00 AM Server Time
Sale End Date: Wednesday, July 9th
, 2014
@ 1:00 AM Server Time
---

Full Sales List:
(50% off)
Drake Mirror Pack*
Dragon Orb Ocean*
Groom & Bride Pack
Dragon Orb 1 - 5 Stars
Platinum Guardian/Spirit Charms
Gold Guardian/Spirit Charms
Silver Guardian/Spirit Charms
Bronze Guardian/Spirit Charms
Blacksmith Training I
Tailor Training I
Craftsman Training I
Apothecary Training I
*Leaves the PW Boutique at sale's end date

---

Dragon Orb Ocean
The Dragon Orb Ocean is a powerful item that only the most hardcore and players and merchants need consider-- This limited-time, ultra rare orb has a 100% chance to successfully increase an item's refinement level by 1, with the maximum refinement level at +10! This means that it can be used once before being consumed, and can guranatee the refinement of an item from +2 to +3, from +7 to +8, or from +9 to +10 (remember, it can only be used for one of these)!

1-Star Dragon Orbs
What do you do when you finally obtain that piece of gear that you've been pining for? Why, you upgrade it of course! And we've got you covered with this week's sale: 50% off 1-star to 5-star Dragon Orbs! These orbs will guarantee a refinement up to the level of the orb, but are consumed on each use.
For an overview of how the Refinement process works to improve your armor and weapons, just click here.
---


Platinum Guardian & Spirit Charms

Gold Guardian & Gold Spirit Charms


Silver Guardian & Silver Spirit Charms


Bronze Guardian & Bronze Spirit Charms
Want to be able to tank, heal, or grind more efficiently? Charms are some of the most useful items that you will encounter in all of PWI! Each Charm has a "reservoir" of either HP or MP, and it draws from this reservoir to replenish your character's HP or MP bars. Guardian Charms replenish your HP bar to 100% anytime it falls below 50% (10 second cooldown). Spirit Charms replenish your MP bar to 100% anytime it falls below 75% (5 second cooldown).
To read more on how charms work, just click here.
---


Wedding Packs
Contains traditional Chinese wedding fashion as well as the items necessary to be wed. Just open up these two packs with your beloved and head to the Eldest Matchmaker in Archosaur for your beautiful day!
Important Info: Please note that the Wedding Chapel and Phoenix Nest venues both operate on the same calendar, so if one wedding ceremony is scheduled for the Wedding Chapel at 2pm on the 15th of December, that date and time will also be unavailable for the Phoenix Nest.

---
Manufacturing Boxes
Manufacture Skill Boxes, when used in conjunction with the Elder NPC, will allow you to train yourself to Level 8 of one of the original four disciplines; Blacksmithing, Tailoring, Craftmanship, and Apothecary.

Blacksmith Training


Apothecary Training


Craftsman Training

Tailor Training
Please note that your character still must be the requisite Experience Level to learn the corresponding crafting level (i.e. you must be level 50 to learn Blacksmith Level 4).
To learn more about the crafting level up process, just click here.

---
Drake Mirror Pack
Besides the ever-useful Tokens of Luck and Best Luck, opening this pack also brings the chance of obtaining some of the best looking mounts and fashion we've ever designed! Feast your eyes on the images below:
Solaris Phoenix (Ground Mount)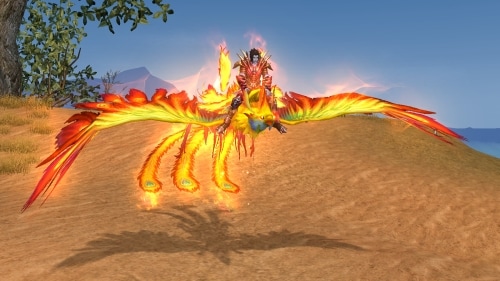 Darkflame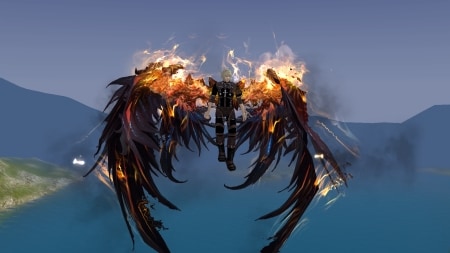 Eldritch Darkmoth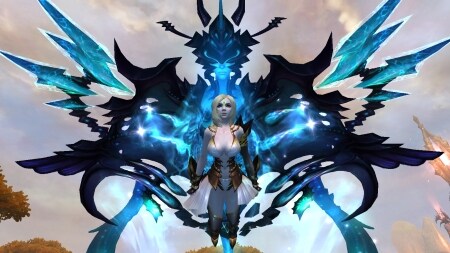 Frozen Wishes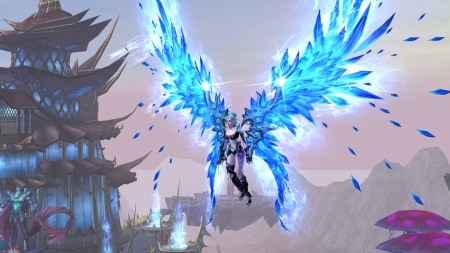 Opalescelent Kirin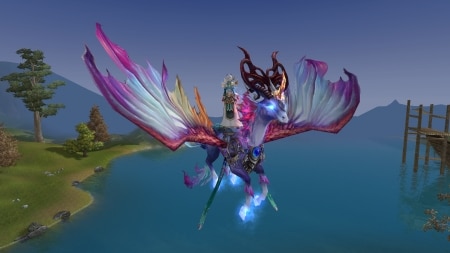 Sapna's Dreaming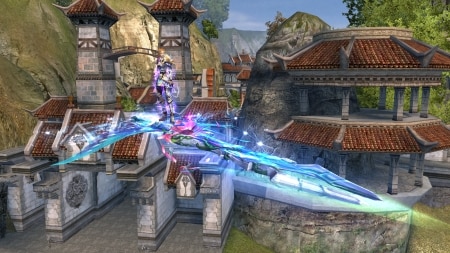 Dark Lord Set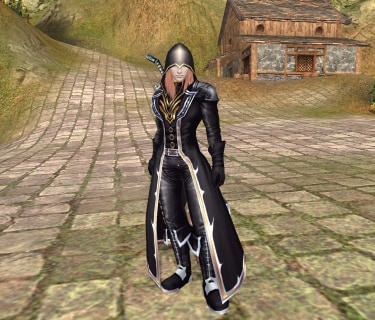 Demure Attendant Set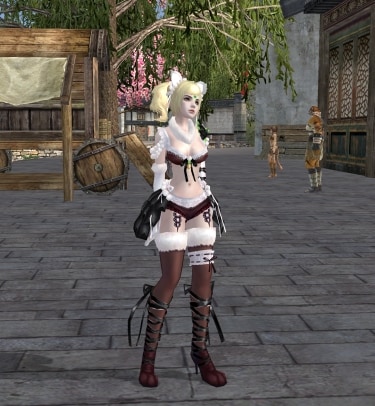 Here's a full list of possible prizes from the Drake Mirror Pack:
| | |
| --- | --- |
| Perfect·Token of Luck - 15 | Perfect·Token of Best Luck |
| Platinum Spirit Charm | Platinum Guardian Charm |
| Diamond of Tiger | Diamond of Dragon |
| Garnet Gem | Sapphire Gem |
| Citrine Gem | Frostcovered Sign·Force |
| Lunar Glade Insignia·Ornament | Lunar Glade Insignia·Weapon |
| Wing Trophy·Lunar Glade | Soul Relic |
| Scroll of Tome | Nimbus Emblem |
| Championship Scroll | Warsong Marshal Badge |
| Cube of Fate Stamp | Script of Fate |
| Dazzling Crest | Rapture Chest |
| Uncanny Chest | Stone of the Savant |
| Primeval Stone | Stone of the Jungle |
| Matchless Wings | Sky Cover |
| Cloud Stir | Dark Lord Fashion Pack (Onyx) |
| Dark Lord Fashion Pack (Ivory) | Demure Attendant Fashion Pack |
| Quest Slot Expansion | Trade-safe Charm Pack |
The Drake Mirror Pack and Dragon Orb Ocean will be on sale and in the boutique until Wednesday July 9th @ 1:00 AM PDT. After that it will be removed from the boutique.