This weekend, not only are we having a War Avatar raffle, but we are also running a spend rewards weekend too! Spend gold in your favorite server to pick up some very useful rewards as well as enter yourself into a raffle for a War Avatar Chest: S! Read on to see what you can earn this weekend.

---

Spend Rewards Begins: Friday, June 13th 2014 (11:01AM PDT, 2:01PM EDT)
Spend Rewards Ends: Monday, June 16th 2014
(11:01PM PDT, 2:01AM EDT)

---

Profundity Scroll I (5 Gold Spent) Limit: 10 per character
Increases your EXP by 200,000 and your Spirit by 45,600.

Demon/Sage Event Card (25 Gold Spent) Limit: 10 per character
For players looking for more options in terms of prizes, here is the Demon/Sage Event Card, which provides 50 Event Gold. This currency can be spent in the Event Boutique, accessible by pressing the "Event" button after opening the Boutique. Here players can purchase great items like charms, fashion, and flying mounts!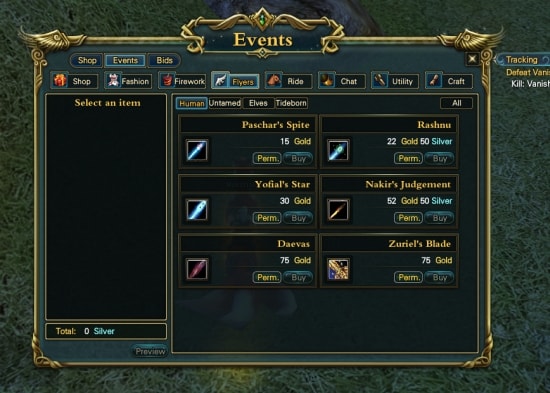 Additional Info:
All rewards will be received in the in-game mailbox within an hour of qualifying. Rewards will be sent to the character that reached the gold spend threshold.

Example:
Character A spends 20 gold and Character B (of the same account), spends 5 gold. A demon/sage event card will be mailed to Character B.
Remember, this promotion ends Monday, June 16th 2014, so make sure you take advantage of it now!