Sale Start Date: Wednesday, June 11th
, 2014 @ 1:00 AM Server Time
Sale End Date #1: Wednesday, July 2nd
, 2014
@ 1:00 AM Server Time
Sale End Date #2 (Horselords' Bounty): Wednesday, July 23rd
, 2014
@ 1:00 AM Server Time
---
Full Sales List:
(50% off)
Horselords' Bounty (Ends 7/23/14)
Athletic Fashion Set [Male]
Soccer Heat Fashion Set [Female]
All Colored Pigments Discounted
---

Horselords' Bounty
Our newest pack, Horselords' Bounty, is in the similar vein of many recent packs, in that you have a high chance of receiving a Lucky Coin instead of a Perfect Token of Luck. This item should be brought to Assistant Wang Tsai. There, you can use the Exchange option to trade 1 Lucky Coin for 15 Perfect Tokens of Luck.
Wang Tsai also allows you the option to use Lucky Coins to Engrave your Head gear, Robes or Belts with low-level engravings.
Inside is also the chance for a Golden Coin, an improved Lucky Coin. It is used only at a PW Boutique Agent. She has a Golden Coin option that allows players to combine Golden Coins and Lucky Coins to Engrave Headgear, Robes or Belts with a specific high-level engraving for permanent stat increases.
What makes the Horselords' Bounty different from previous packs, however, is that it holds the newest blessing item,

Mark of the Horseman, which can be redeemed for one Diamond of Tiger or Diamond of Dragon.
To do this, you will need to turn in 500 Marks of the Horseman to the Blessing Agent in Archosaur (563, 630).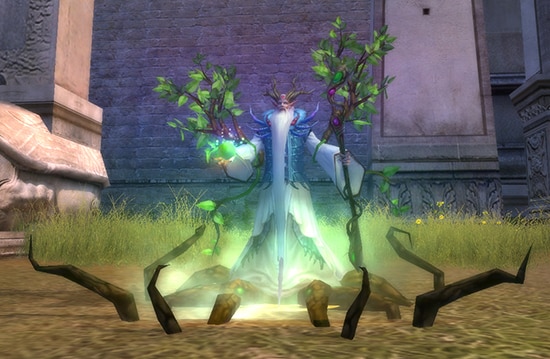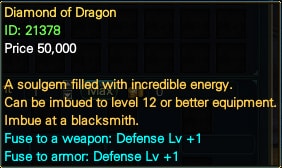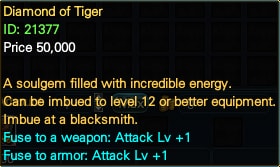 Also inside this new pack are two fresh fashion sets:
Silk (F) and Cloud (M) fashion sets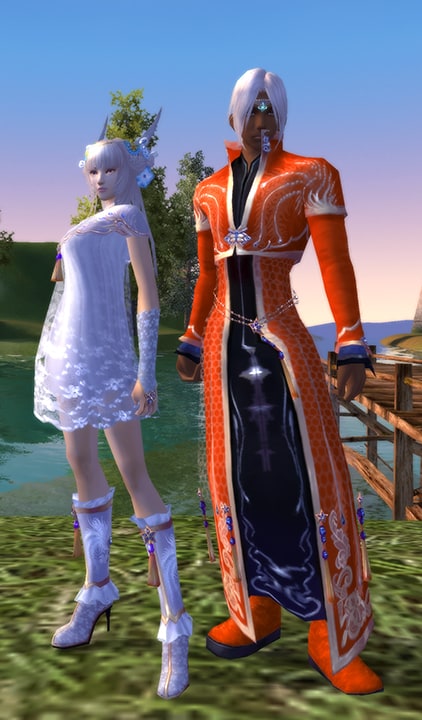 A land mount, the Tundra Stalker:

And the very valuable Augment Device!
Augment Device: Players who receive this item will need to go to the Aerogear Forge, view the Joy tab, choose the flyer they would like, then send in a ticket to Customer Service requesting the item. Please DO NOT discard the Augment Device item from your inventory.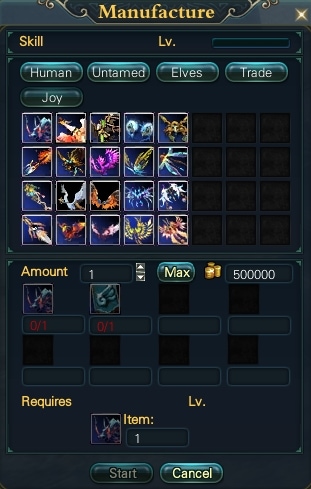 Here is the full list of possible prizes:
| | |
| --- | --- |
| Lucky Coin | Scroll of Tome |
| Golden Coin | Wing Trophy·Lunar Glade |
| Perfect·Token of Best Luck | Warsong Marshal Badge |
| Platinum Spirit Charm | Cube of Fate Stamp |
| Platinum Guardian Charm | Crown of Madness |
| Diamond of Tiger | Matchless Wings |
| Diamond of Dragon | Sky Cover |
| Garnet Gem | Cloud Stir |
| Sapphire Gem | Stone of the Jungle Pack |
| Citrine Gem | Warsong Waistband Inscription Pack |
| Stone of the Savant | Tundra Stalker Egg Ticket |
| Primeval Stone | Tundra Stalker |
| Warsoul Pack: Samantabhadra | Augment Device |
| Warsoul Pack: Arkarsja | Cloud Fashion Set (M) |
| Warsoul Pack: Jakari | Silk Fashion Set (F) |
| Warsoul Pack: Ksitigarbha | Brotherhood Rucksack |
| Warsoul Pack: Vajra | Warsoul Pack: Avalokites |
| Warsoul Pack: Manjusri | |
---
Athletic and Soccer Heat Fashion Sets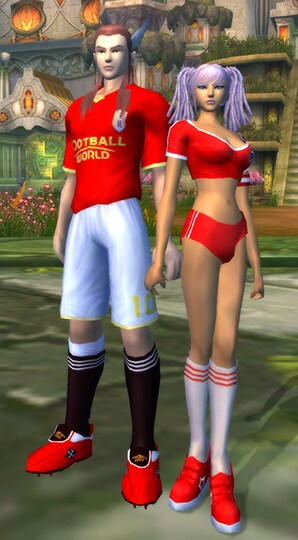 ---


Pigments
Pigments can be used to dye most fashions and certain ground mounts. To use, head over to the Seamstress in any major city.

Pigments on Sale:
White Pigment
Black Pigment
Red Pigment
Copper Pigment
Orange Pigment
Mango Pigment
Bright Green Pigment
Yellow Pigment
Lime Pigment
Light Green Pigment
Light Yellow Pigment
Jade Pigment
Aquamarine Pigment
Grey Pigment
Green Pigment
Aqua Pigment
Turquoise Pigment
Blue Pigment
Sapphire Pigment
Light Blue Pigment
Purple Pigment
Lavender Pigment
Violet Pigment
Plum Pigment
Smokey Pigment
Cream Pigment
Perfect Pink Pigment
Fuchsia Pigment
Violet Red Pigment
Pink Pigment
Magenta Pigment
Brown Pigment
This sale will start Wednesday June 11th and last until Wednesday July 2nd for everything except the Horselords' Bounty, which lasts until Wednesday July 23rd.

All sale items will be removed from the PW Boutique at the end of their sale dates.