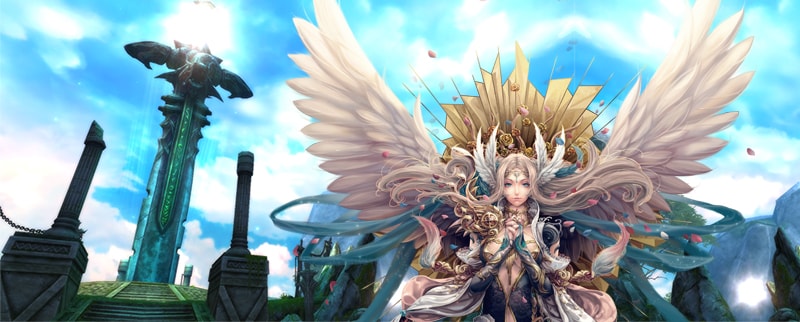 It's a flyer and rider's paradise this week as we have a great deal on all transportation items, in addition to new flyer upgrade items similar to wind widgets. Upgrade the speed of flyers you've always wanted to be faster by using these new items you can find in the PW Boutique. Read on below to find out what else you can pick up on sale this week.
---

Sale Start Date: Wednesday May 21th, 2014 @ 1:00 AM servertime
Sale End Date: Wednesday June 4th, 2014 @ 1:00 AM servertime

---
Full Sales List:
New Items
Wings of Luminescence
Featherswept Wings
Fuhsi Pearl
(50% off)
All Mounts
Mysterious Chip Pack (1-week sale)
Wraith Officer's Badge (1-week sale)
Mirage Celestone Pack (1-week sale)
(40% off)
Wildlife Pack
(25% off)
All Flyers

---

All Flyers in the PW Boutique are on sale!
Take further advantage of this deal by upgrading the speed of your flyer with the new flyer upgrade items: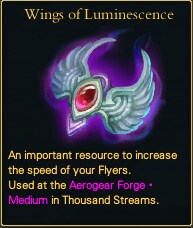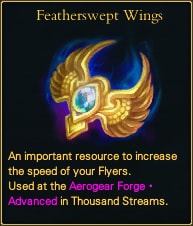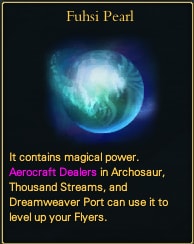 To get started on the path of upgrading your favorite flyer, you'll need at least the
Wings of Luminescence and of course the flyer you want to upgrade. Head to City of a Thousand Streams (117, 853), and go to the Areogear Forge Medium. In here, you'll simply insert both the flyer and the correct amount of Wings of Luminescence to create your new high-speed flyer!
But what if you want to go faster?
Easy! To the right of the Areogear Forge Medium is the Areogear Forge Advanced. Inside it will ask for the newly upgraded flyer and an amount of

Featherswept Wings. Once done, it will create an improved version of the already upgraded flyer!
"I want more speed! More velocity!"
If that's the case, then you might as well go all the way! Head over to any Aerocraft Dealer, such as Aerocraft Dealer Ling in Archosaur (542, 683), and choose their "Flyer Enhancement" option.
They will bring up the following window: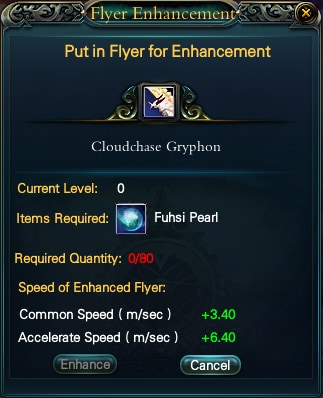 Insert in the required amount of

Fuhsi Pearls to enhance the Flyer to the preview speeds. You can repeat this process one more time to upgrade the speed to the maximum.
For an example of the speeds involved:
Starting Speed


Wings of Luminescence Speed


Featherswept Wings Speed


Full Fuhsi Pearl Speed



In addition to the above, all Mounts in the PW Boutique are also on sale! Get that sought after mount now while you can.


Mysterious Chips Pack (Sold in packs of 10, you can buy either 50 or 100 of these packs, meaning a total of either 500 or 1000 chips per purchase)
Mysterious Chips can be turned in for various items at multiple NPC's, including the Mysterious Merchant (131 861) in Thousand Streams and General Summer (521 629) in Archosaur!

Tip: Don't want to open one pack at a time? For easy opening of your 50/100 packs, head on over to the Mysterious Merchant (131 861). He has two quests for opening these specific packs, so with a few clicks, you can obtain 500/1000 chips instantly!

Wraith Officer's Badge (Available in quantities of 10, and 50)
These badges can be turned in at the Commander-in-Chief (521 626) for 25 Reputation. Raise your rep to gain access to special rank gear!

Mirage Celestone Pack
Upon opening the Mirage Celestone Pack, you will receive either 10, 20, or 50 Mirage Celestones. These Celestones can in turn be used in four ways:
As the primary material to be able to refine your weapon and armor, thereby improving them immensely.
To exchange for Dice Tickets in the Cube of Fate.
To purchase a new Genie at the Watcher of Earth NPC.
To regenerate the Acceleration meter of your flying mount.
This sale starts Wednesday May 21st and lasts until Wednesday May 28th for the Mysterious Chip Pack, Wraith Officer's Badge, and Mirage Celestone Pack.
The rest of the items will be off sale on the following Wednesday, June 4th.
The Wildlife Pack will be removed from the PW Boutique on Wednesday June 4th.