Take a sneak peek at some new things coming to PWI in the next update!
---
Chrono Hunt PvP
Throughout the turbulence of time and space, there are countless shattered realms existing in parallel dimensions. A substance called Chrono Flux serves as the core to support the reality of our realm. It can be used to make magical instruments to control the flow of time and space. However, if too much is accumulated, it will destabilize that realm, triggering a collapse of that world.
A group of individuals called the Chrono Hunters travel between the realms to harvest this substance. They bring back it back to Perfect World to sell for a high price. Their profiteering efforts will spell definite doom for Perfect World if allowed to continue. You need to risk your lives and venture into the realms to stop them. Bring back Chrono Flux and Chrono Grit to the Chrono Researcher in Perfect World for proper management and study. He will extract the dangerous ingredients from these substances, so they no longer pose a threat. He will reward you handsomely for your help!
Requirements:
Reawakening II Lv100+
Aware of the Myriad or Aware of the Void
Mirage Sky I or higher
Available every day and can be entered individually, or in squads of 3. Squads will be able to manually select their spawn site or be teleported to the default one.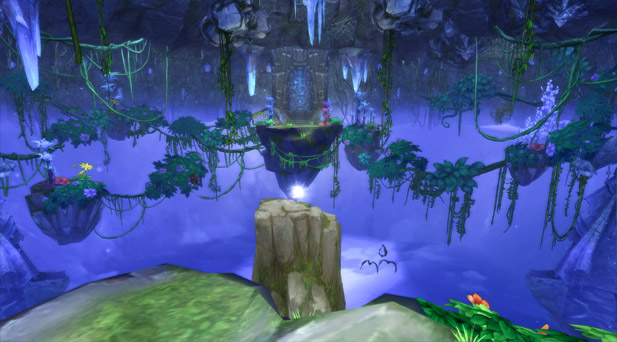 Fashion, Flyer, Mount, Pet Codex
Everyone acquires dazzling fashions, beautiful flyers, adorable pets and eye-catching mounts. They all help establish your personal style and help make your adventures exciting. The new Codex system will make it easier for you to collect, view and manage those assets. You can use the "Collect" button to add things to your Codex, freeing up space in your bag while indexing your belongings for easier access.
Once added to the Codex, the items no longer exist as items in your bag, but are instead bound to you in your Codex. Fashion items' color and other properties are kept the moment they are added. You can also try out, preview equip, dye or conduct other tasks to your fashion pieces inside the Codex. Each piece added can have at most 3 colors. You can dye them to have 3 pieces of the same fashion of different colors.
You can view your collection progress in the Codex, as you reach certain thresholds, you will earn rewards. These collection achievements include titles and unique fashion pieces, to help you stand out as a master collector!
These features and more are coming soon!
Make sure to check out the official Celestial Update Website!
Visit daily and receive a new random reward code!