Login Event – Holiday Individual Rewards
---
Login Event Starts: Wednesday, November 28th @10:00 AM PT
Login Event Ends: Wednesday, January 9th @11:59PM PT
---
If you are LV80+, each day that you log into PWI for at least 1 hour during the promotion period, you will receive these gifts:
Event Gold Scratchcard x1
Ancient Gift x1
War Avatar Treasure Box x1
*** Please wait up to 2-3 hours after your character has qualified for a tier in order to receive the mails containing your rewards. ***
Requirements:
You character must be level 80+ in order to receive the rewards. If you hit level 80 during the event, you need to login again to start qualifying.
You need to exit the game and log in again for the next day to count.
In order for all of your characters to receive prizes, you must log into each character. No logins will be counted if you stay logged in the game continuously.
You are not required to login for consecutive days but you will only receive prizes the days you log in. This means you can take a few days off in between.
​
Please note:
The items will be sent to your mailbox.
All items are bound.
You cannot put any of the items in your stash.
The days are separated by UTC time, 12:00AM (midnight) – 12:00AM (midnight next day), except for the first and last days.
Login rewards can only be redeemed once per character per day.
---
Marketplace Update
Start : 11/28/2018 @ 1:00 AM PT
End : 12/11/2018 @ 1:00 AM PT
This week, the
Vyn Ren's Treasure, a box of treasures brought from Elysium by Vyn Ren's ancestor is available at the following prices and quantities:
1 for 75 Silver
10 for 7 Gold and 50 Silver
20 for 14 Gold
50 for 30 Gold
100 for 50 Gold
Elysian Raccoon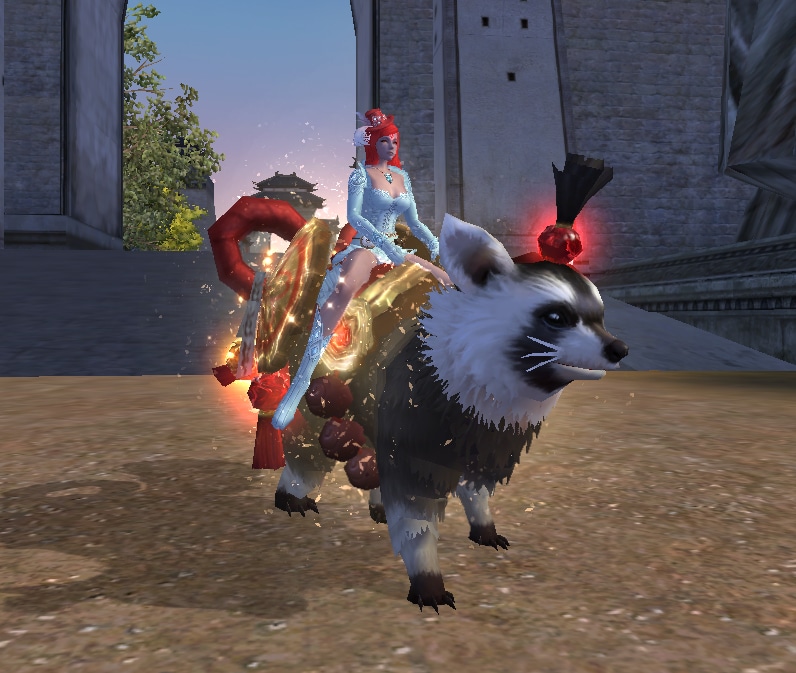 Silvery Jade (F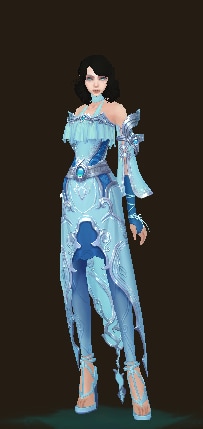 Dragon Shadow (M)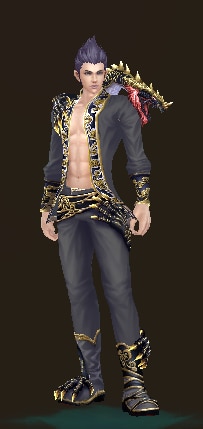 Curious about what else you can get inside Vyn Ren's Treasure? Read the droplist below:
| | | |
| --- | --- | --- |
| Lucky Coin | Golden Coin | Perfect·Token of Best Luck |
| Diamond of Tiger | Diamond of Dragon | Garnet Gem |
| Sapphire Gem | Citrine Gem | Stone of the Savant |
| Primeval Stone | Brilliance Stone | Yaksha Stone |
| Battlement Stone | Scroll of Tome | Wing Trophy·Lunar Glade |
| Warsong Marshal Badge | Jaden Crystal | ☆☆☆Crown of Madness |
| ☆☆Matchless Wings | ☆☆Sky Cover | ☆☆Cloud Stir |
| Dustfall Relic | Dustfall Artifact | Reawakening VI Finger Bead |
| Bookless Transcript | Script of Fate | Mysterious Chip Box |
| Wishful Wing Token | Accessory Socket Stone | Goldfoil: Heaven Relic |
| Goldfoil: Spirit Gem | Goldfoil: Eon Ore | Goldfoil: Aqua Crystal |
| Lord of Morai Avatar Chest | Warsong City Avatar Chest | Grand Commander's Order |
| Cube of Fate Stamp | Minor Squire's Badge Pack | Nebula Dust Orb Pack |
| Dull Zenith Skull Shard Pack | Sigil of Elysium Pack | Dragonbreath Sigil Pack |
| Wind Dance Wing Ticket | Silvery Jade Fashion Pack | Dragon Shadow Fashion Pack |
| Small Lv1 Glyph Pack | Ancient Emblem | Elysian Raccoon Mount Egg |
---
Home Sweet Homestead
This week, the following Homestead Items are on sale!
Garden: Autumnrouge
Garden: Mistflower
Garden: Rockbamboo
Garden: Lilytuber
Terrain: Vivid Spring
Terrain: Endless Dunes
Terrain: Silver Coat
Terrain: Flaming Grove
Terrain: Paradise Island
Terrain: Sky Castle
Biome: Sky Castle
Biome: Paradise Island
Aether: Sky Castle
Aether: Paradise Island
Ultimate: Maple Mansion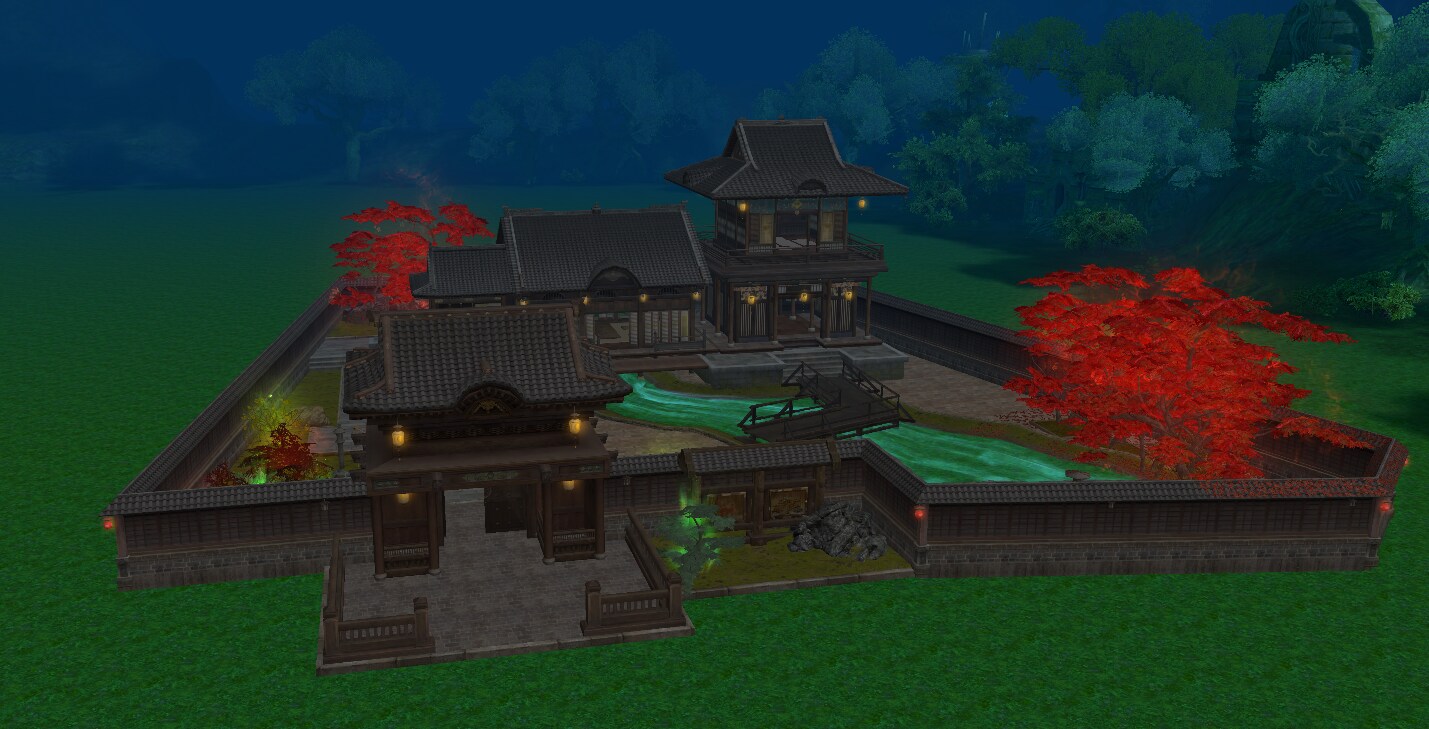 Ultimate: Bamboo Garden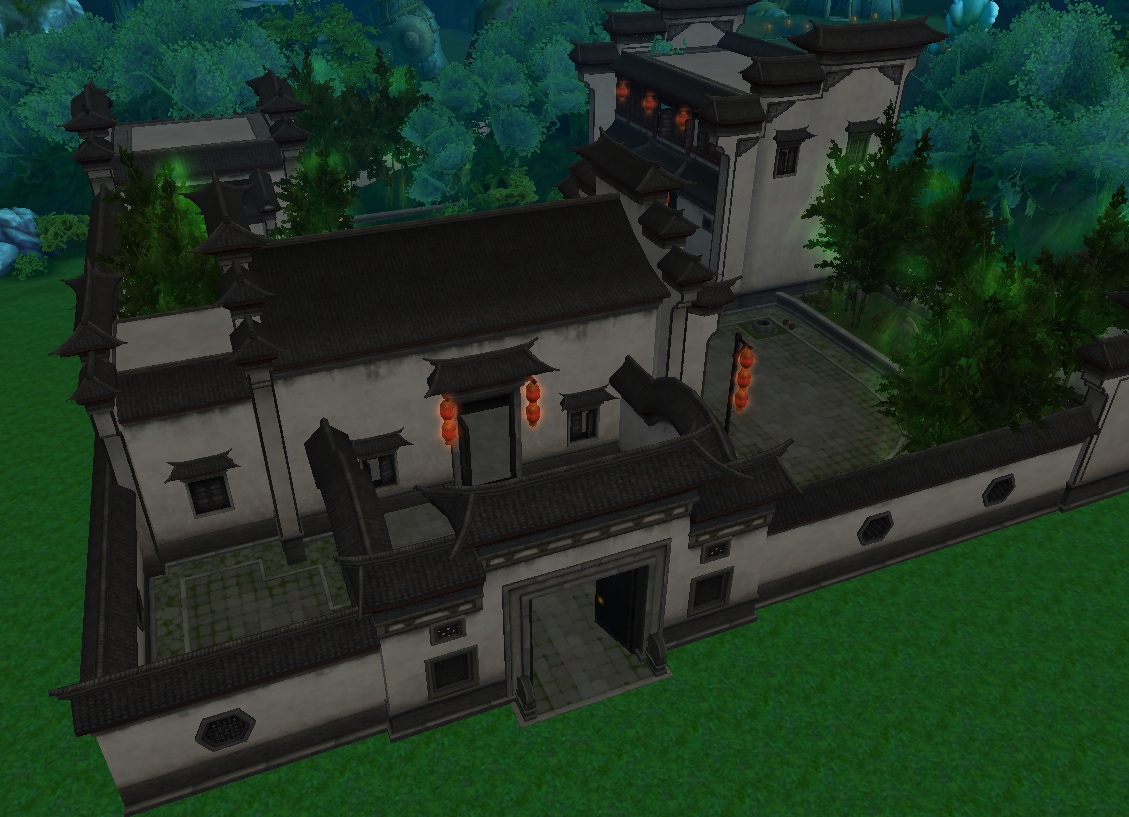 Bloom Whisper Stone
Artisan Heart Stone
Professional Trophy Chest
Minor Homestead Supply Bag
Major Homestead Supply Bag
Minor Homestead Supply Crate
Major Homestead Supply Crate
Nether Essence are on sale for 20 Gold!
What are Nether Essence used for?
They unlock new shapeshifting forms for Barbarians and Venomancers! These new forms are even more powerful, and you'll have the choice to appear as the old shapeshifted appearances or take on new, fearsome guises! You must already have Demon or Sage level shapeshifting and be Lv100+. Next, head over to your Barbarian or Venomancer skill trainer and they'll give you two options: obtain a Nether Essence from the Boutique, or obtain a Nether Soulcore from a quest line!
Venomancer Spirit Fox Form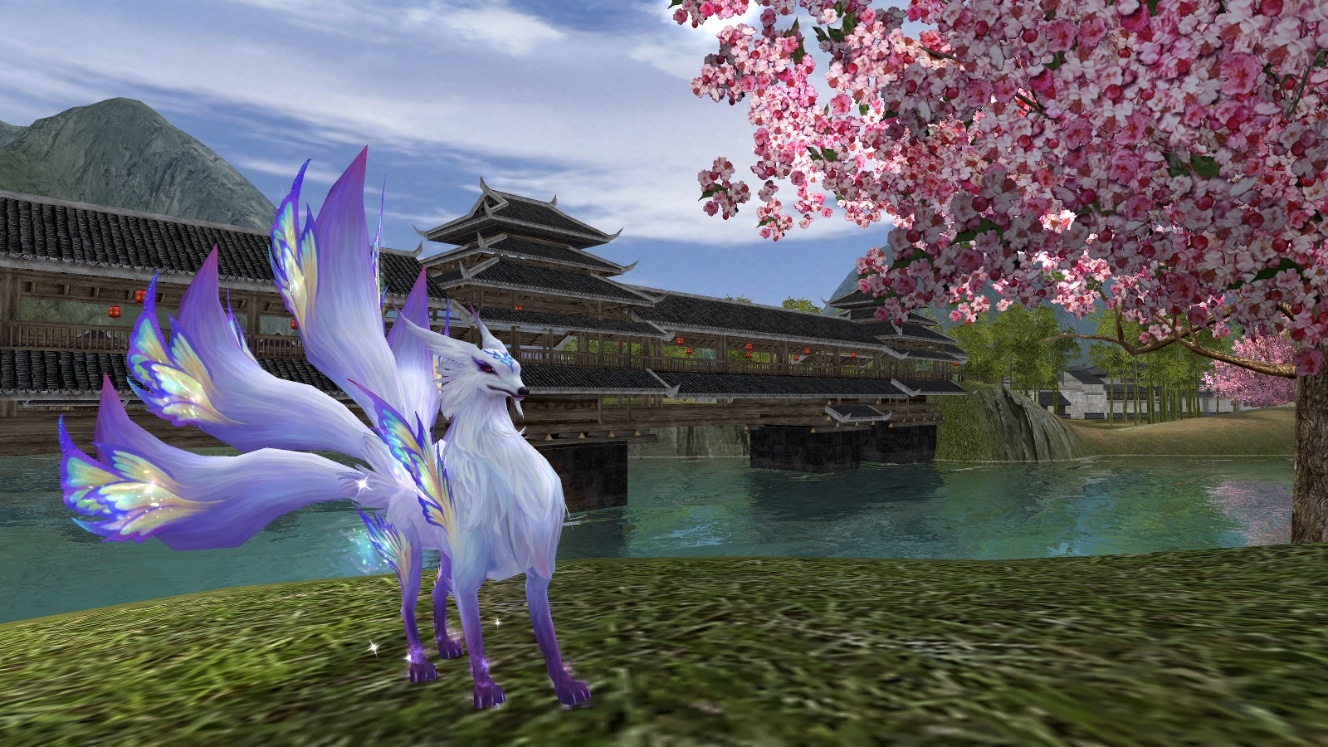 Barbarian Panda Form:
The following Boundary leveling pills are on sale at 50% off!
Arcane Sky Pill
Mirage Sky Pill
Astral Sky Pill
Shifting Sky Pill
---
Deck the Homestead
The following Christmas Homestead Decorations will be on sale from now until 12/26!

Fortune: Colorful Balloon - 50 Silver

Fortune: Wishful Sock – 50 Silver

Fortune: Crystal Flake – 50 Silver

Fortune: Heartwarming Snowshoe – 2 Gold 50 Silver

Fortune: Parachute of Happiness – 2 Gold 50 Silver

Fortune: Christmas Gift Box – 2 Gold 50 Silver

Fortune: Christmas Tree – 3 Gold 50 Silver

Fortune: Santa Claus – 3 Gold 50 Silver

Fortune: Joyful Snowman – 5 Gold 50 Silver

Fortune: Happy Snowman – 5 Gold 50 Silver

Fortune: Gingerbread House – 5 Gold 50 Silver