Get ready for the new expansion and receive a special, exclusive mount!
Update : In order to expedite the process of receiving the mount, we have started sending out the Wonderland Goldfish directly to the in-game mailboxes of all the users who qualified instead of using Arc mail and codes! Please be sure to have room in your mailbox so you can receive your mount properly. Note – this process of sends will take some time, so you may not receive your mount right away.
---
Wonderland Goldfish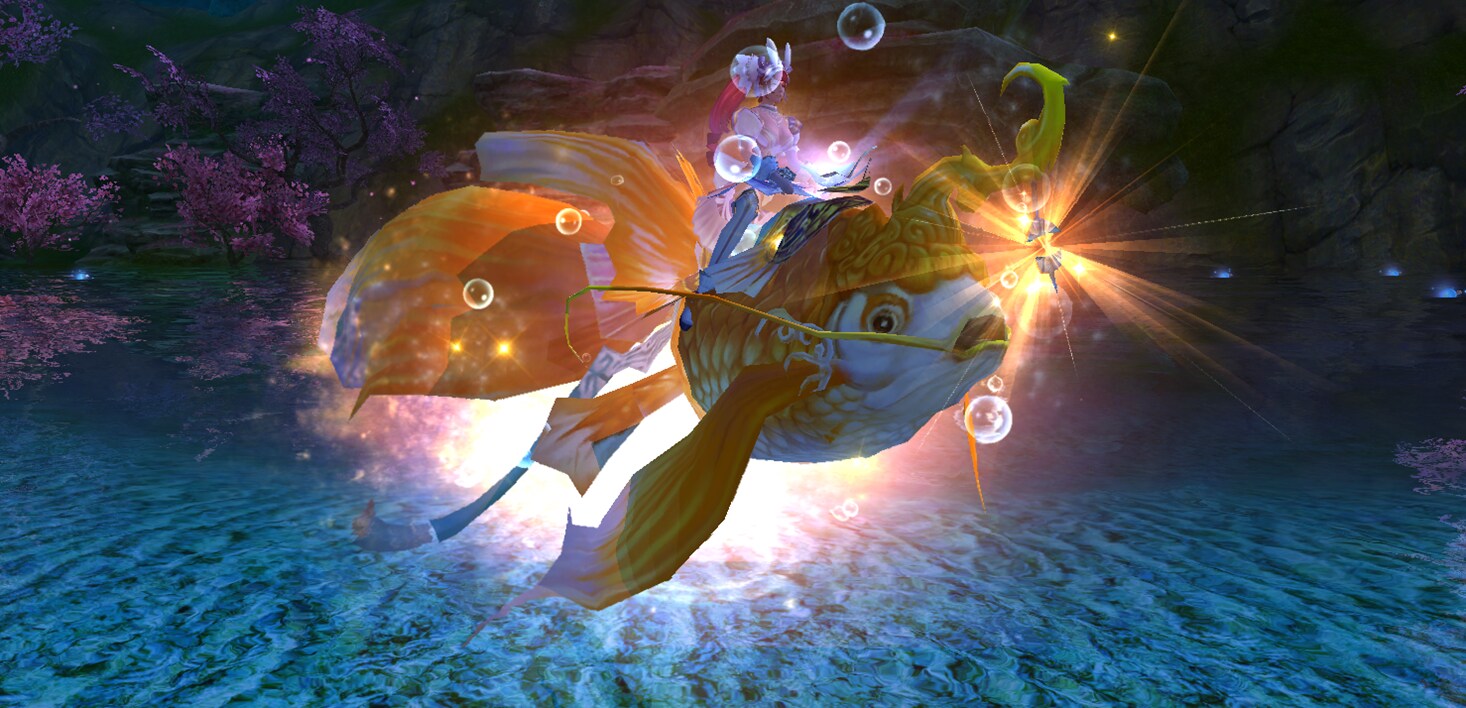 This pre-purchase reward is a 3 tiered one!
Charge 20 Gold or more and spend any amount, and receive rewards NOW. Get your exclusive Wonderland Goldfish mount after Wonderland launches!
Charge up to 50 Gold and 100 Gold and spend any amount for even more rewards while this promotion lasts.
The Wonderland Goldfish will not be available any other way, so make sure to act quickly!
---
Starts: 1/12/18 @ 4:00 PM PT
Ends: 1/30/18 @ 11:59 PM PT
---
20 Gold
Mysterious Chip 15-Pack x99
Exclusive new mount when the expansion launches
Wonderland Goldfish
50 Gold
100 Gold
---
Rules
All rewards will be sent to your in-game mailbox.
All rewards can only be redeemed once.
You will receive all rewards immediately, except for the mount– the Wonderland Goldfish will be available post launch.
This special promotion has a Spend component to it – spend any amount of the Gold you purchased during this time period to secure your rewards!
Your Wonderland Goldfish will be sent directly to your in-game mailbox after "Wonderland" launches. Please allow 3 to 5 business days for the Mount to appear in your mailbox.