Starting this week, grab our other popular chance pack, the Hidden Orchid Treasure Trove, a brand new mount and a sale on Permanent versions of some classic Fashion weapons!
Unless otherwise stated all sales run for the duration below!

---
Start: 09/27 @ 1:00 Server Time
End: 10/11 @ 1:00 Server Time
---
Hidden Orchid Treasure Trove
Orchidmane Hippogriff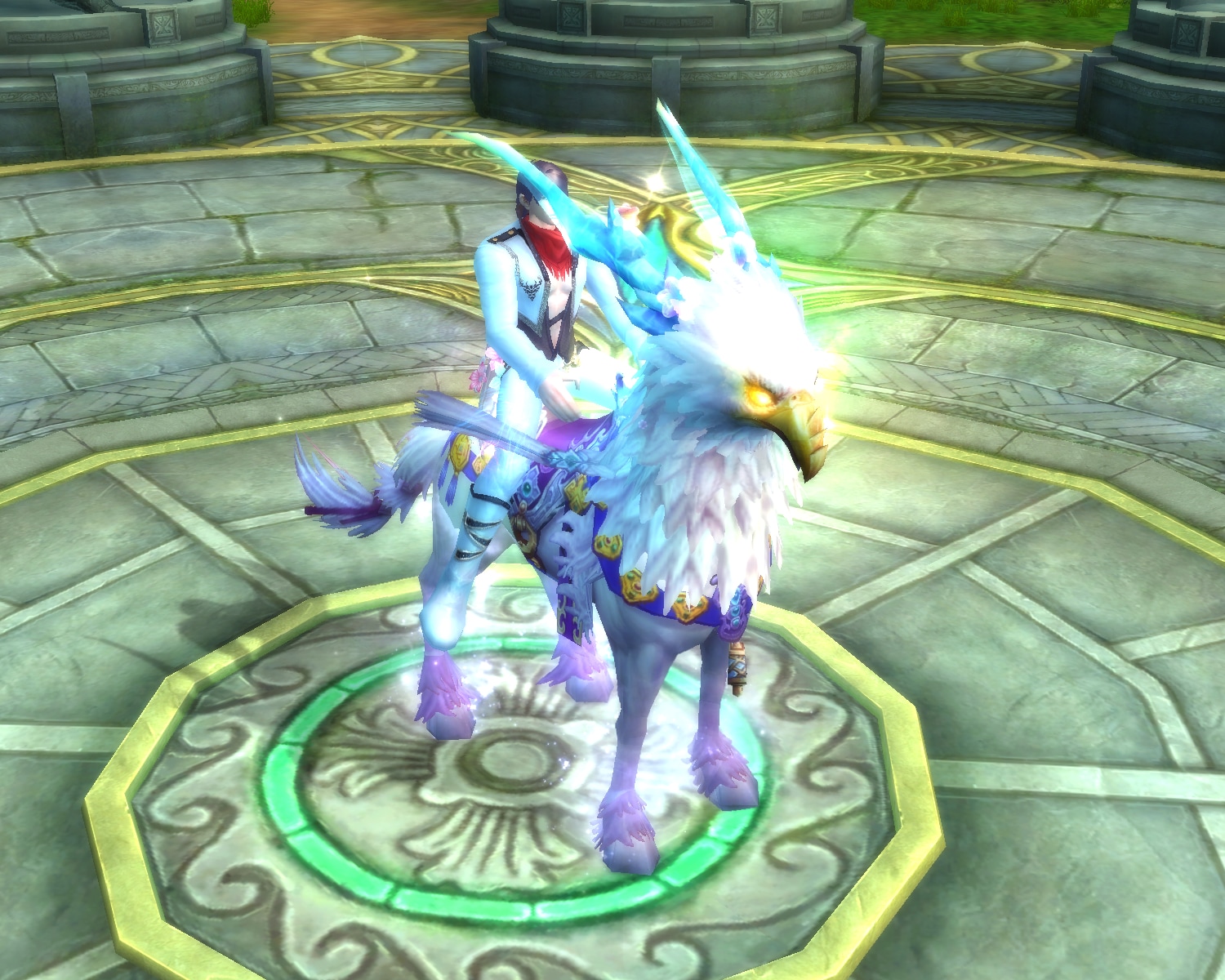 Dapper Rose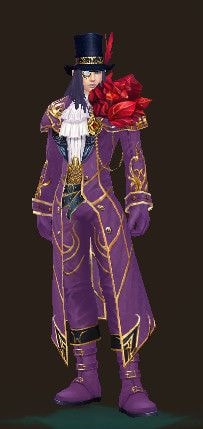 Cherry Topper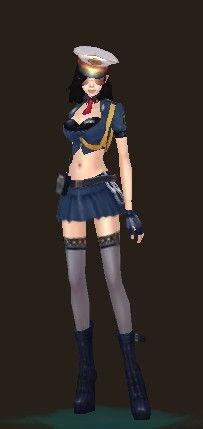 Curious about what else you can get? Droplist below!
| | | |
| --- | --- | --- |
| Lucky Coin | Golden Coin | Perfect·Token of Best Luck |
| Diamond of Tiger | Diamond of Dragon | Garnet Gem |
| Sapphire Gem | Citrine Gem | Stone of the Savant |
| Primeval Stone | Pyro Stone | Flood Stone |
| Bloody Stone | Brilliance Stone | Yaksha Stone |
| Battlement Stone | Warsoul: Samantabhadra Pack | Warsoul: Arkarsja Pack |
| Warsoul: Jakari Pack | Warsoul: Ksitigarbha Pack | Warsoul: Vajra Pack |
| Warsoul: Manjusri Pack | Warsoul: Avalokites Pack | Scroll of Tome |
| Wing Trophy·Lunar Glade | Warsong Marshal Badge | Cube of Fate Stamp |
| ☆☆☆Crown of Madness | ☆☆Matchless Wings | ☆☆Sky Cover |
| ☆☆Cloud Stir | Stone of the Jungle Pack | W. Waistband Inscription Pack |
| Reawakening VI Finger Bead | Bookless Transcript | Script of Fate |
| Medal of Glory | Mysterious Chip Box | Fortifications Seal |
| Dayflame Soul | Orchidmane Hippogriff | Wishful Wing Token |
| Dapper Rose Pack | Cherry Topper Pack | Accessory Socket Stone |
| Platinum Spirit Charm Box | Platinum Guardian Charm Box | |
Faction Rename Stone is 10 Gold this week. Star-Reset Plates for Faction Bases are on sale for 25 Gold.
Feeling like changing your identity? Siamese Fruit and Identity Stones are 10 Gold each this week! And if you're not happy with your current Sage or Demon cultivation, switch them and keep your skills intact with the Supreme Celestial Schism Mold, now at 20 Gold for a limited time!
Fancy a Commission Shop? Get your Dragon Order (week) and Dragon Order (month) on sale this week! Dragon Order (week) is 4 Gold and Dragon Order (month) is 16 Gold!
This week, pump up your crafting masteries with all Expert Crafting items at 15 Gold each!
Expert Blacksmith I
Expert Tailor I
Expert Craftsman I
Expert Apothecary I
Mount Price Adjustments
Starting this week, these mounts have had their prices permanently adjusted!
Windsprint Panther – 5 Gold
Tidal Serpent – 25 Gold
Chieftain's Battlecat – 25 Gold
Ancient Boa – 25 Gold
Hell Hound – 25 Gold
Also this week, we're welcoming the brand new Grand Rooter Lord Mount as a permanent addition to the Cash Shop!
Grand Rooster Lord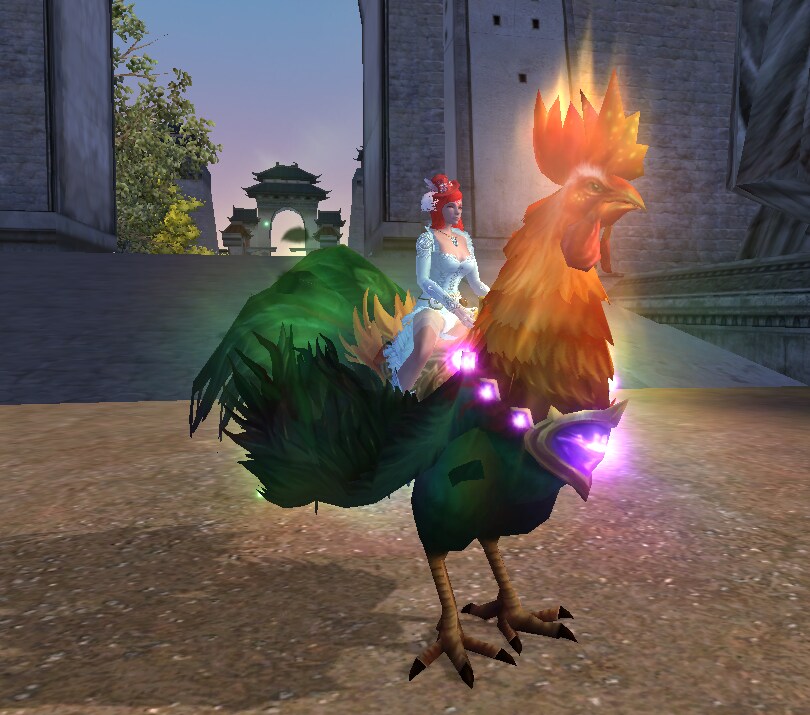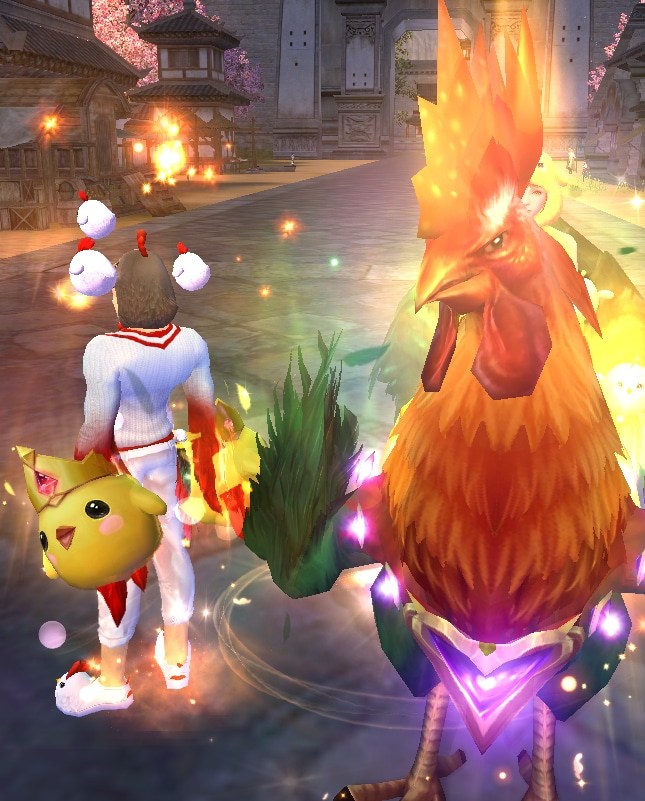 Fashion Weapons
The following Fashion Weapons will be going on sale this week!
Night Stalker (M)
Heart Slicer (F)
Swooning Swan
Serenading Swan
Staff of the Rose
Crimson Thorn
Thorns of Love
Enchanted Rose
Dueling Lovers
Heartstruck Bow
Vibrant Stamen
Splendid Blossom
Nature's Melody
Splendid Regalia
Floral Eternia
Snowberry Droplet
Orchid Shade
Skyhigh Drifter
Thank you for playing PWI and we'll see you in-game!