Halloween is coming up so you can expect to get quite a lot of goodies and treats this week! To celebrate we'll be having back to back events running the whole week. Starting Monday 10/28 until Friday 11/4 we'll be running the popular Auspicious Contest everyday at 11am PDT, 3pm PDT, and 6pm PDT.
Following close behind it will be a brand new event, Quick as the Wind, which awards players based on their speed. Probably the best part of Halloween Week is that we'll be turning on 2x EXP, spirit, and drops following Tuesday's weekly maintenance!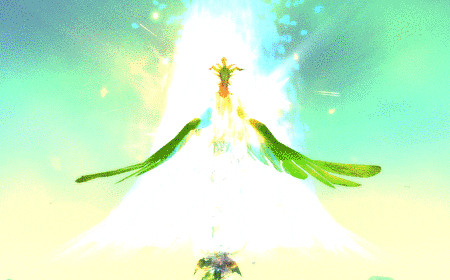 Zhu Que, the Auspicious Phoenix, has been taking quite the beating from players.
The Auspicious Contest has been an on-going event occurring randomly for the past couple weeks. Now, it will be happening everyday at 11am, 3pm, and 6pm PDT for players to take part in. The Master Astrologist in Northern Archosaur will appear with a quest for players to keep the phoenix, Zhu Que, from making his trip through the center of Archosaur.
Zhu Que starts his trip outside of the South Gate of Archosaur, high up in the sky. The players who inflict damage to a sizable portion of his total health will be teleported to a field of Auspicious Chests upon Zhu Que's defeat. Each player may only dig one chest, which may award one of the following:
Hyper EXP Stone
Radiant Shard
Teleport Stone
Dream Guardian Scroll
Prestige Teleport Incense
Incomparable Garnet Shard
Incomparable Sapphire Shard
Incomparable Citrine Shard
Dragon Orb (8 Star)
Dragon Orb (5 Star)
Absence Note
Contestant's Fashion Ticket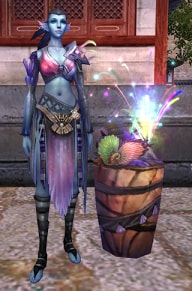 Following the Auspicious Contest will be the Quick as the Wind event. This event is on a 30 minute timer once it begins! First you'll have to find the Agent of Wind, who can be at one of three locations: Etherblade (438, 886), City of the Plume (334, 428), or City of the Lost (254, 641). Next, you'll have to accept his quest to kill a boss associated with the city he appears at. These bosses aren't terribly difficult, but speed is what matters!

Once the boss is killed, you'll be awarded two items: a Sealed Wraith Essence and a token of the slain boss. The Agent of Wind accepts the tokens while the Agent of Thunder accepts the Sealed Wraith Essences. Every player will receive rewards for turning in the token, however only the first 99 players to turn in the essences will receive a reward! There will be system messages that go off when 9, 29, 49, 69, and 89 essences have been turned in.


The event ends when either 99 players have turned in Sealed Wraith Essences or the full 30 minutes have elapsed since the Agent of Wind appeared. If you have a team ready to tackle this event, you'll most likely come out on top as being able to know where to go will be of utmost importance!

Don't forget, all monster kills will be awarding double the experience, spirit, and item drops too! If you've been thinking about making an alt or making that final push to a level up, now is the time!
All of these events will only be live for a short while so make sure to take advantage of them while they last. You can expect them all to end on November 4th.



The 2x EXP/SP/Drops will end on November 6th, 2013 @ 1am PDT.
We hope you have a Happy Halloween in Perfect World International!