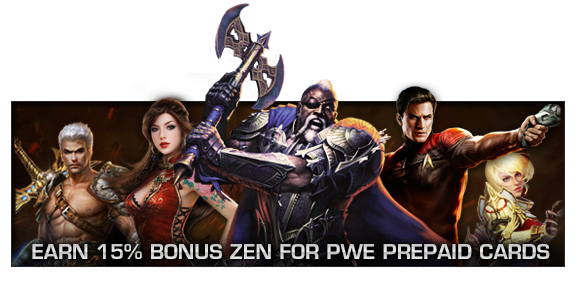 From ancient fantasy to the final frontier, every hero can use new gear and the chance for more customization.

The following Bonus ZEN promotion is exclusively for PWE Prepaid Cards! Now you can earn an extra 15% Bonus Zen for every PWE Prepaid Card redeemed during the promotion period.

Promo Starts: Thursday, November 14, 2013 (at 2:00PM PST)

Promo Ends: Monday, November 18, 2013 (at 2:00PM PST)
Here's how it works:
Purchase any PWE Prepaid Card from any participating retailer:


You can find a store here.

Visit the PWE Billing website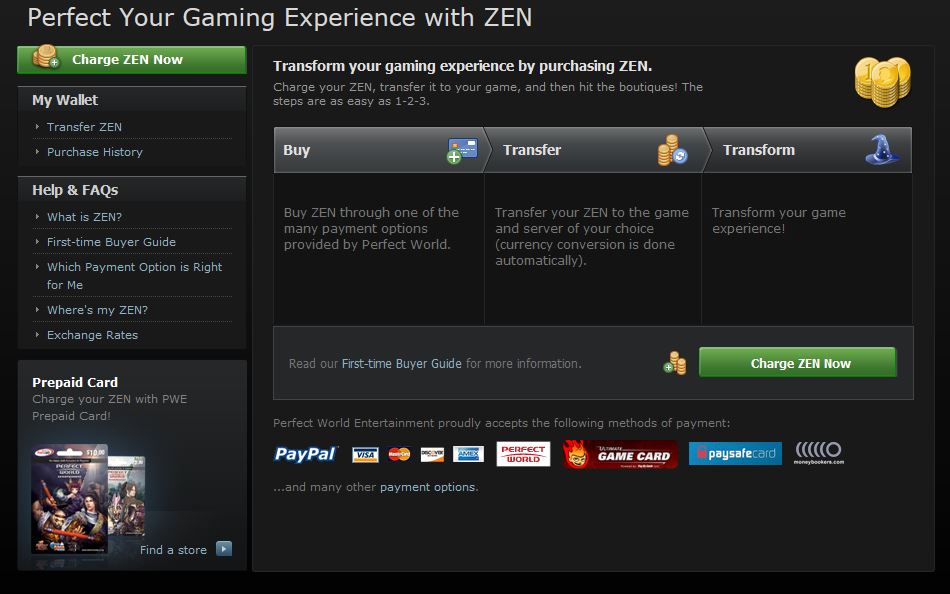 Select the PWE Prepaid Card option shown below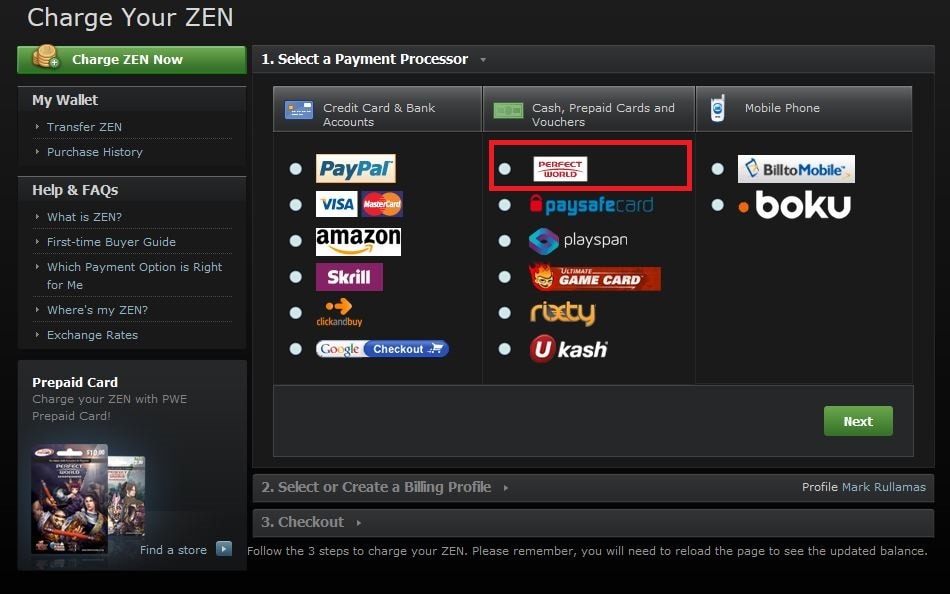 Enter the PIN number on the PWE Prepaid Card
The ZEN amount of the PWE Prepaid Card AND the15% Bonus Zen will be added to your account once the card has been redeemed.
In order to get the 15% Bonus Zen, you must REDEEM the code DURING the promotion period.
It does not matter when the card is purchased as long as the card is redeemed during the promotion period.