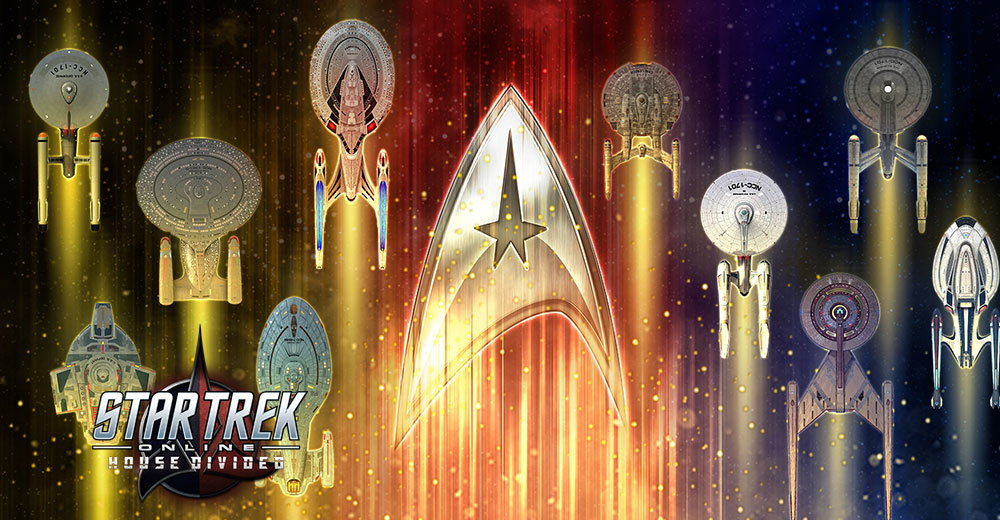 On September 8th, 1966, the world first met a group of people, and a ship, that would change our lives forever. Pitched as "wagon train to the stars," and brought to TV by the force of Lucille Ball's will, Gene Roddenberry's Star Trek hit tiny television screens around the world and immediately captured hearts and minds. Through three seasons, and decades in syndication, The Original Series started a movement that still lasts today, more than half a century later. We live in a time where there's more new Star Trek than ever before, and we're joining with the rest of our Star Trek Family to celebrate the franchise's birthday.
From September 8th at 8am PT (17:00 CEST) til September 14th at 10am PT 19:00 CEST), on all platforms, there will be a special Starfleet Museum in orbit above Deep Space Nine and Earth Space Dock. The museum contains the starring ships from Star Trek movies, television, and more. Hailing each ship will give you words from their crew, and both in universe and behind the scenes facts about the ship and show. Hailing all ten of the ships will grant you a special title: Historical Documents Expert.
But that's not all! You'll find this celebration all over the world of Star Trek on Tuesday. You can head over to http://www.startrek.com/day for all the events, including:
Conversations with cast and creatives from nine Star Trek series, including the upcoming Strange New Worlds.
Exclusive news from the Star Trek Universe
Ways to engage with your fellow Star Trek community
Curated Star Trek series marathon for fans in the U.S.
A chance for fans to help donated to important organizations with #StarTrekUnitedGives
We hope you enjoy this celebration, Captains! Happy Star Trek Day!