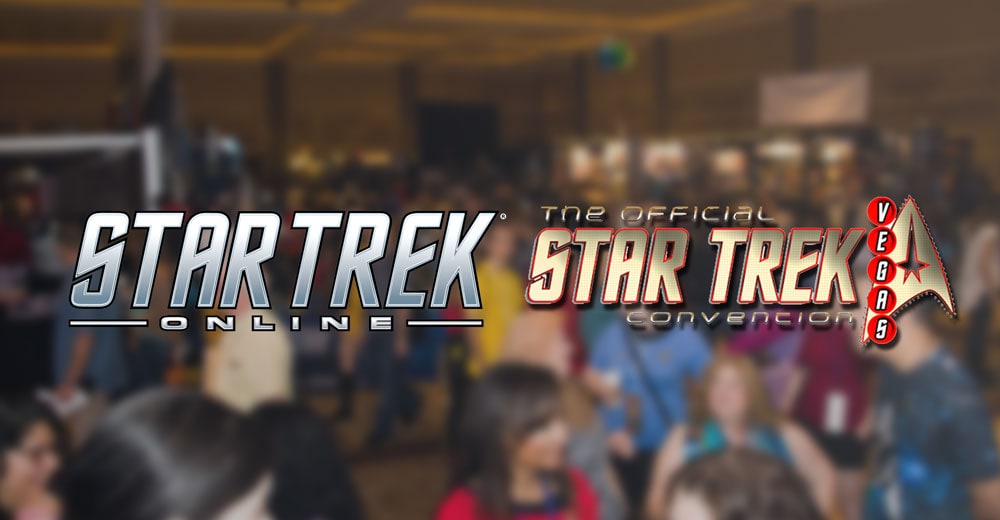 We're headed back to the fabulous Rio Hotel for 2019's Star Trek Las Vegas! Join the developers of Star Trek Online and some of your favorite cast members from Star Trek: Discovery for panels, meet and greets and giveaways! This year, Star Trek Online will be featured in a few different panels, which we'll have more information on soon, along with some special events:

Live Interview with Priority One and Rekha Sharma
When: Friday, August 2nd at 12:00 pm
Where: Roddenberry Entertainment Island
The dev team will sit down with the hosts of Priority One: A Roddenberry Star Trek Podcast at the Roddenberry Entertainment Island for a live interview right on the show floor, with special guest Rekha Sharma from Star Trek: Discovery! Join us for this special event to meet the developers from Cryptic Studios, lock down this year's STLV-exclusive Landry and Lorca Holographic Bridge Officers, and win one of the new STO Tribble plush from Tribble Toys.

Star Trek Online Meet and Greet
When: Sunday, August 4th at 12:00 pm
Quark's Bar
On Sunday, we'll be spending some quality time with our fans at Quark's Bar. Grab a drink, put your feet up from a long week of fun, and chat with the developers behind Star Trek Online! We'll be giving out special iron-on badges and STLV-exclusive Landry and Lorca Holographic Bridge Officer codes at the event. We'd love to see you there!
We can't wait to tell you more about our upcoming STLV adventures – keep your eyes here for more information soon!