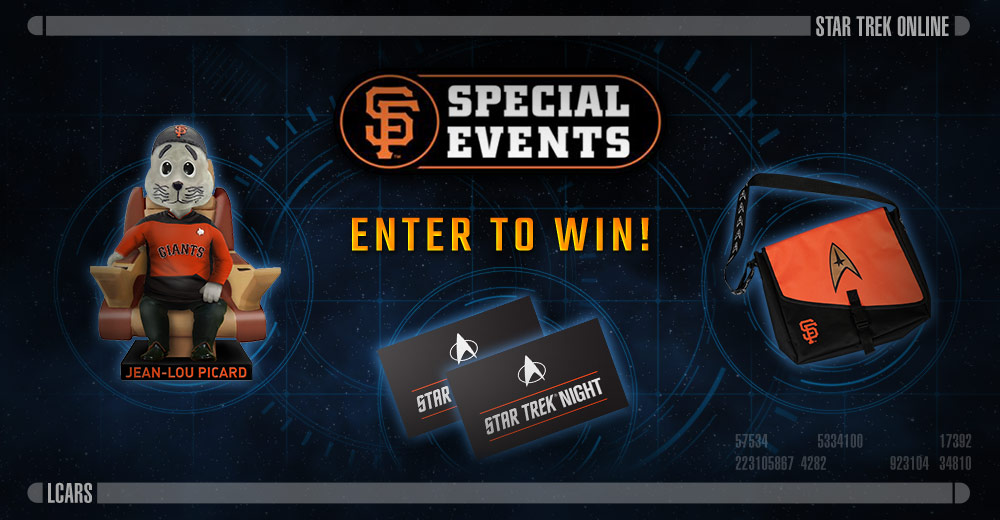 The San Francisco Giants are entering the Final Frontier, and Star Trek Online is coming along for the ride! On August 26th, members of the STO development team will be at Oracle Park for Star Trek Night with the Giants, and you could be there, too! We're giving away four tickets to the event, and two Discovery Era Constitution Class Cruisers as well! All you have to do to enter is fill out the form below.
In addition, anyone who purchases a ticket (or receives one from this contest) will receive a Star Trek messenger bag, and the chance to meet the developers of Star Trek Online and score Star Trek: Discovery holographic bridge officers. VIP ticket holders will also receive a Picard bobblehead, and the opportunity to take a photo in STO's lifesize Captain's Chair. For more information, please check out the Giants' website.
Take us out to the ball game, Captains, and we'll see you there!
Star Trek Night with the SF Giants