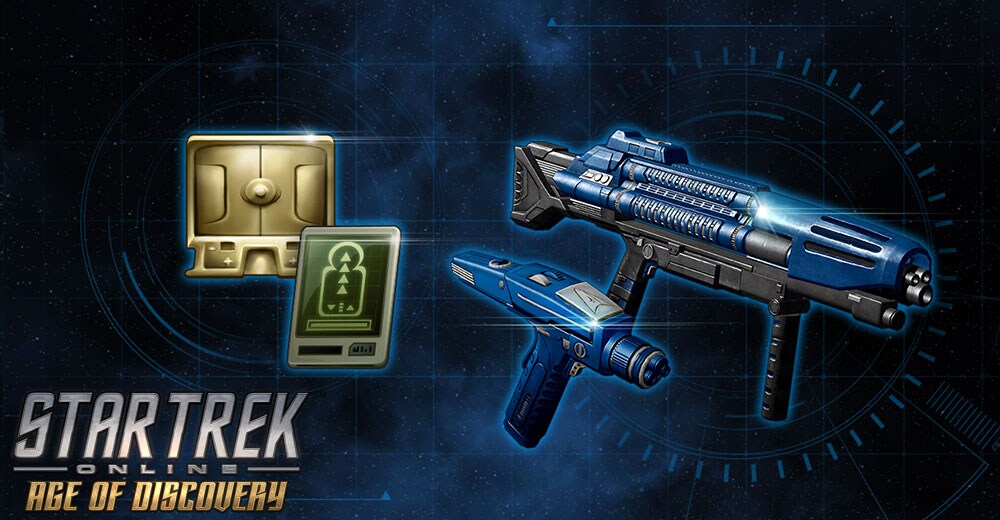 It's a dangerous universe out there, Console Captains, and Starfleet wants to make sure you are equipped for the Klingon War. To that end, Playstation Plus Captains will soon be able to claim the Age of Discovery Exclusive Cobalt Cadet Pack in the Playstation Store, for free, until January 2019. This pack can only be claimed once per account and you must have completed the tutorial. This pack includes the following items for your Federation captain:
1 Very Rare Discovery Phaser Stun Pistol
1 Very Rare Discovery Phaser Sniper Rifle
12 Bank Slots
1 Large XP Boost
Take advantage of this opportunity, and take to the stars, Console Captains!