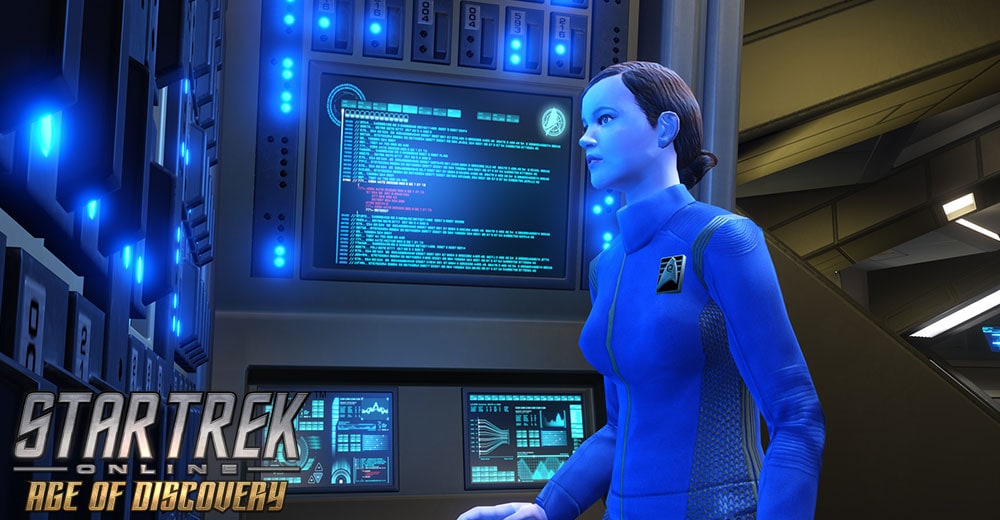 Greetings, Captains!
The most important mission of Starfleet is one of discovery – to seek out new life and new civilizations, to boldly go where no one has gone before. And the class of 2256 is no different. Each member of this newest graduating class of Starfleet Academy will have new and wonderful experiences, reaching out to the stars, and we want to hear about yours!
In 1500 words or less, write a story about something new your upcoming Discovery era Captain will discover. A new planet, a new form of life, a scientific breakthrough – what will you discover out there in the cosmos?
Submit your entry to community@crypticstudios.com with the subject line, "What Will You Discover?" before November 19th for a chance to win!
Of course, this wouldn't be a contest without prizes. The Star Trek Online developers will choose a top three out of all of the entries. The winners will receive:
First Place:
New Title: Holonovelist
A Tier 6 Crossfield-Class Vessel
Second and Third Place
New Title: Holonovelist
A Tier 6 Walker-Class Vessel
FAQs:
What characters should I write about?
This contest is specifically about your personal characters within Star Trek Online. Write about their story – we won't be able to accept stories about canon Star Trek characters.
But I haven't done anything with my Discovery Character yet!
It's a writing contest, so make something up! You're free to use time travel to place your Captain in any era of Star Trek, they just have to be from the Class of 2256.
Will this be available to players on all platforms?
This contest is only open to players on Xbox One and Playstation 4. All prizes will be delivered on those platforms.
How many entries can I submit?
At this time we are limiting the entries to one per player.
May I publish my entry elsewhere?
During the contest time period, all entries will have to remain under wraps. Once the contest is complete, we will publish the winning entries in a Star Trek Online blog. If you did not win, you'll be able to publish your entry then.