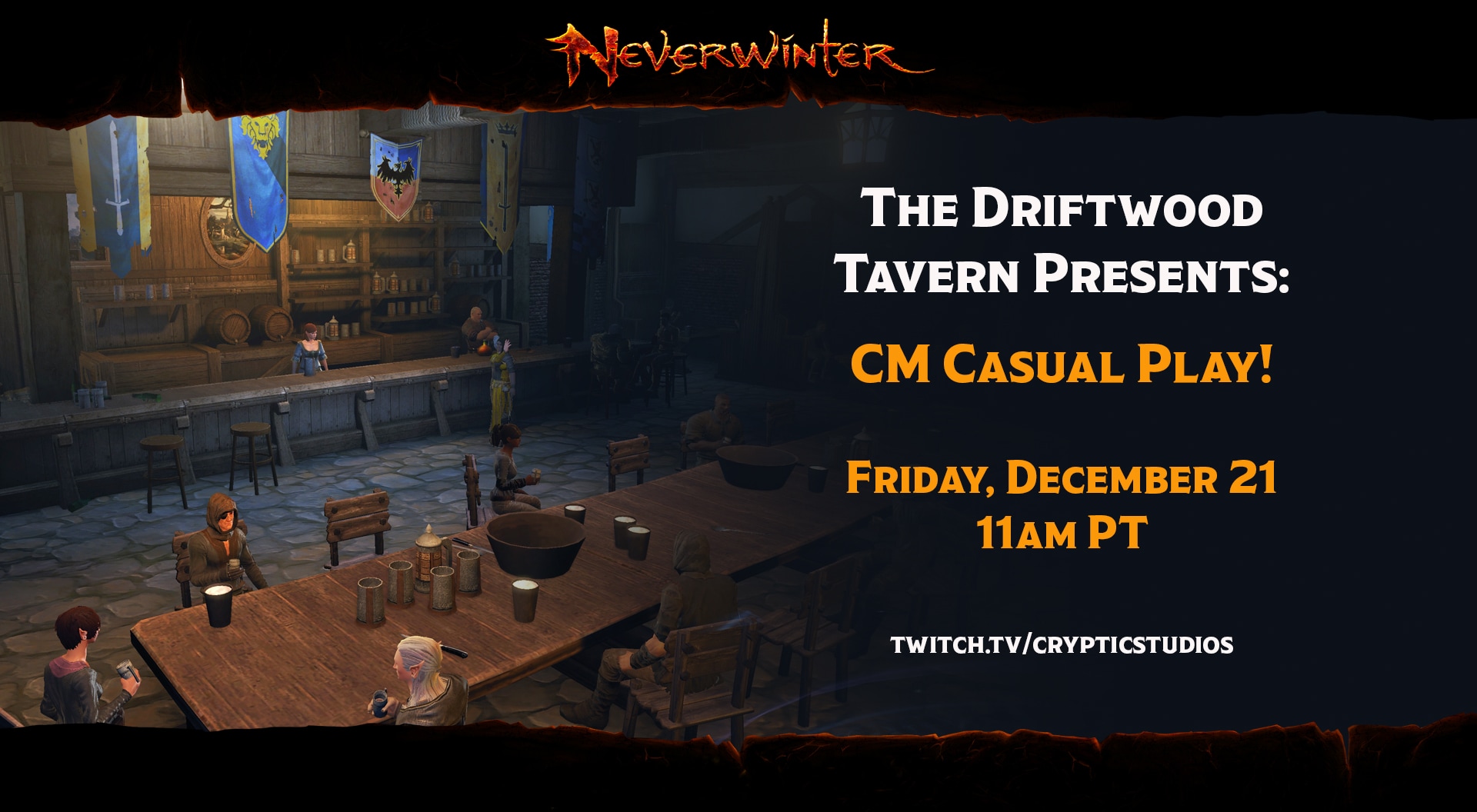 Join Community Manager Nitocris in the the village of Twilight Tor to celebrate the Winter Festival on Friday, December 21! We'll be checking out the changes to this year's event and catching up on community updates.
When: Friday, December 21 at 11am PT (When is this for me?)
Where: twitch.tv/crypticstudios
Why: Get your Simril cheer on!