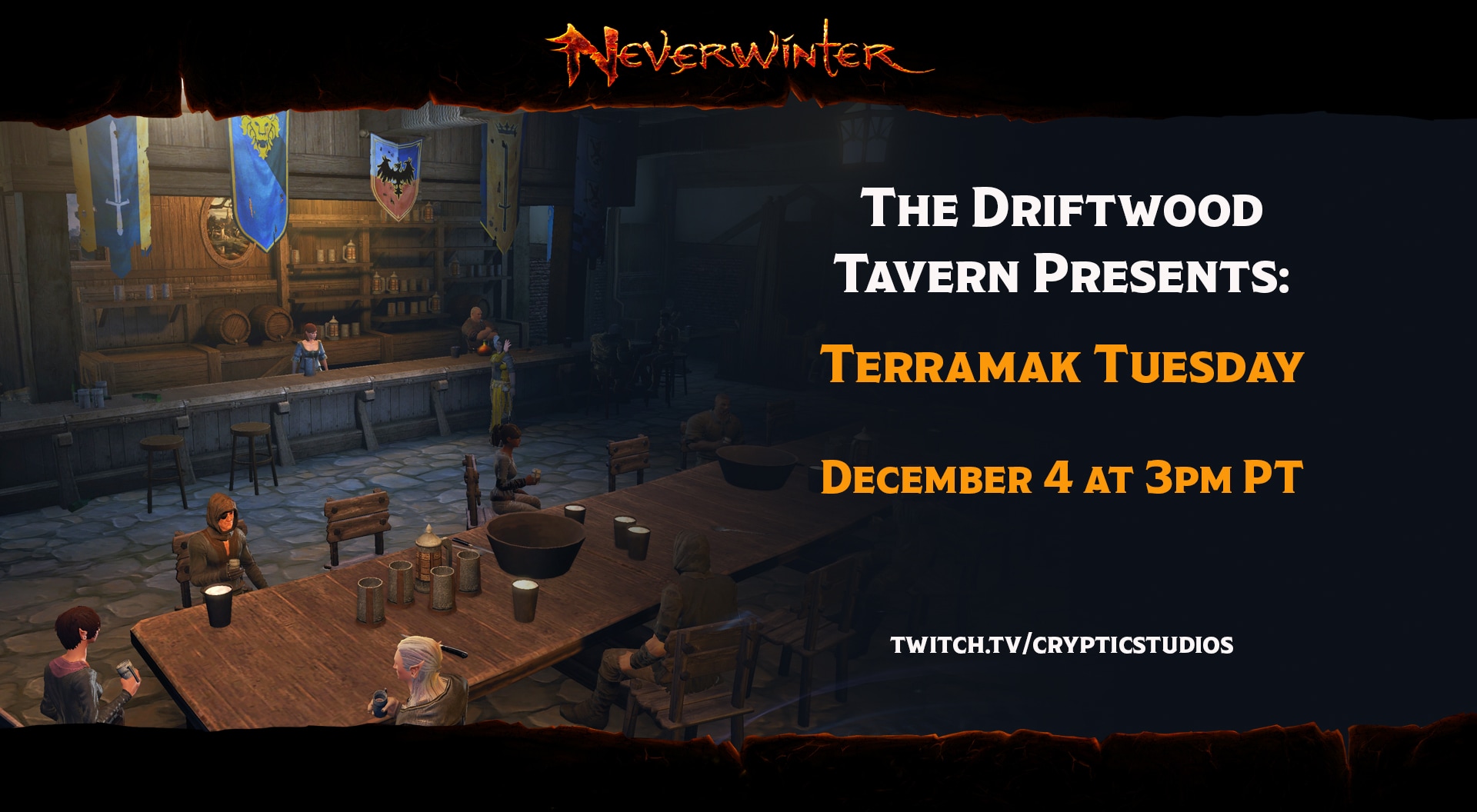 Producer Vincent "Terramak" Malley is back for another Terramak Tuesday! Stop by the Driftwood Tavern stream on Tuesday, December 4, for some in-game fun and community updates!
When: Tuesday, December 4 at 3pm PT (when is this for me?)
Where: twitch.tv/crypticstudios
Why: Because it's the penultimate Driftwood of the year!
We will also be giving away more transmute cloaks (PC) and in-game HAMSTER and Barmaid's Bane titles (all platforms)!