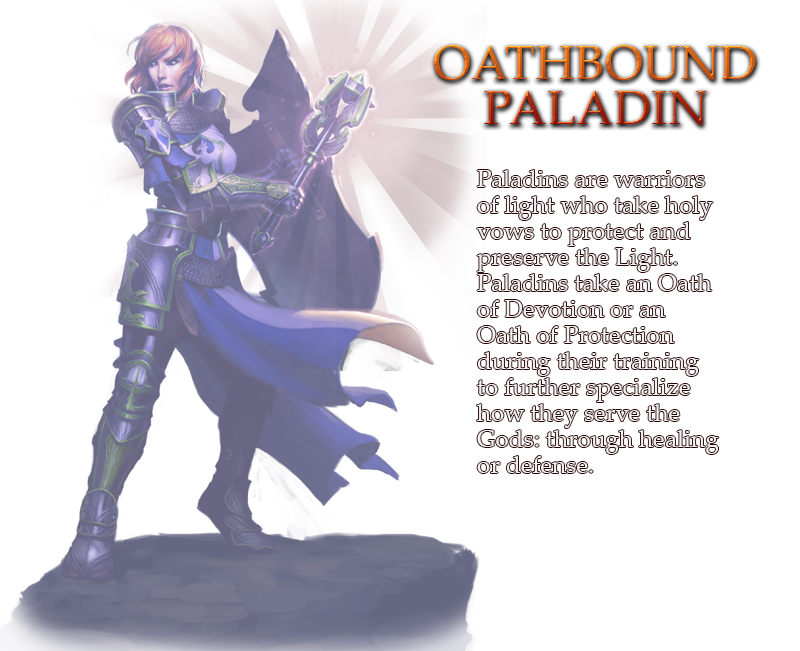 Class Mechanic - Divine Call
Activating Divine Call consumes a charge of Divine Energy and generates an effect based upon your Oath. Before you reach level 30, your Divine Call will Taunt foes and Heal allies within a small radius.
If you choose an Oath of Protection, your Divine Call will Taunt foes in a small radius while increasing your Damage Resistance. You also reflect a percentage of incoming damage back at the attacker while the effect is active.
If you choosen Oath of Devotion, your Divine Call will unleash a burst of Healing. Subsequent casts of this within 10 seconds will Heal for 50% more.
Paragon Paths
At level 30, all adventurers must choose which of the two paths they will follow to continue their adventures. Each path represents a different way of playing the chosen class, so choose wisely.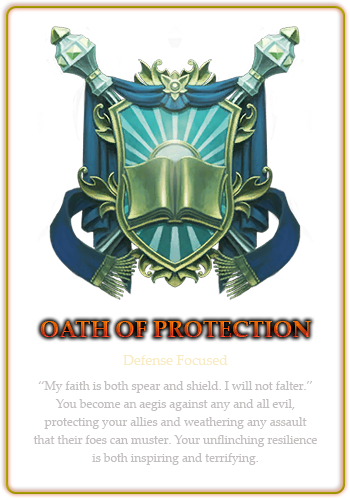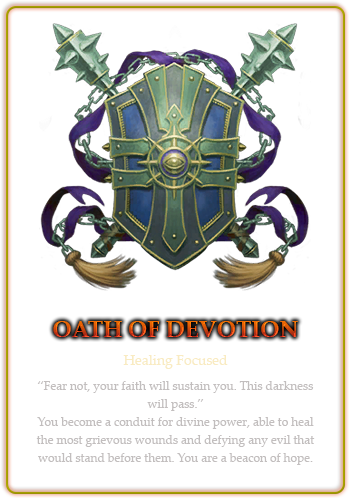 Community Tips:
"

If you're out to choose Oathbound Paladin, half-orc is also surprisingly good. Critical severity bonus ensures a decent dps game while the run speed increase adds a more tactical edge to your game." -dravyll
Note: Community tips are just helpful suggestions from your fellow adventurers. They are in no way set in stone or should be seen as required.