Venturing into the Underdark is a dangerous thing you shouldn't take lightly. Before you head in, have a look at some of our new items for sale in the Zen Market that are sure to make your dark journeys all the more worth it.
Grazilaxx Bundle – Grazilaxx, an Illithid member of the Society of Brilliance is available to help you in Underdark. Having this companion in an Active slot gives bonus Demonic Ichor for participating in certain content. Demonic Ichor is a coveted resource, used for many of the top-end rewards in Underdark.
As an Underdark Companion, Grazilaxx's Active Companion bonus is further boosted by having the Drowcraft or Dusk set 3-piece bonus.
Drowcraft gear (iLvl 140) can be gained by participating in Underdark content and spending Demonic Ichor.
Dusk gear (iLvl 135) can be gained via several sources: dusk armor and helmets can be found in the Trade Bar Store, footwear can be found in lockboxes, and arm gear can be found in the Grazilaxx Bundle.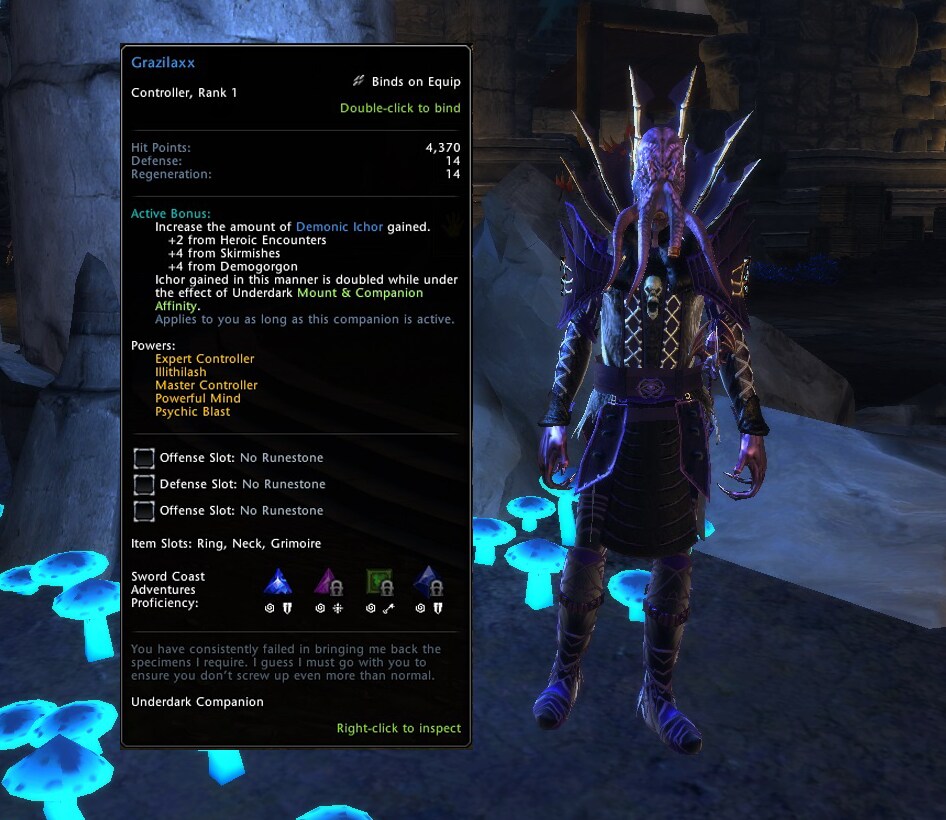 The bundle contains:
The

Grazilaxx Companion

above.
Also includes your choice of one piece of Dusk arm gear (iLvl 135).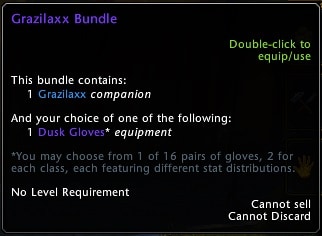 Cultist of Air - The Elemental Air Cultist companion can now be purchased as a standalone ally! We're moving the Vestments of the Wind fashion item to the Trade Bar Store, and the Air Elemental Cultist Bundle will leave the Zen Market on December 17, 2015.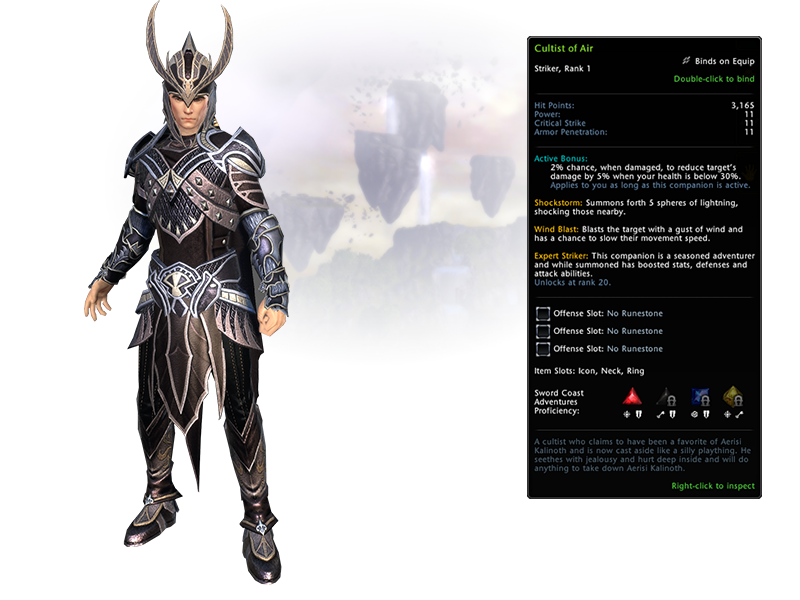 And just a reminder: The Fashion and Dye items have found a new home in the Trade Bar Store! Read this dev blog for more details. These items will leave the Zen Market on December 17, 2015.
Have fun adventuring through Underdark!