Hi everyone, Sean "Commander Ander" here to talk to you today about how we incorporated R.A. Salvatore's quests into Neverwinter. It was a lot of fun bringing Pwent, Bruenor, Drizzt, and Regis to life in our game, but we also had our fair share of challenges.
R.A. Salvatore wrote a great summary of the questline, detailing the various dialogs and actions of his characters. Our challenge was translating that story into the game. What do the various areas Salvatore described look and feel like? What are the game mechanics behind the stories that he wrote? Our systems designers had fun figuring out how the various signature characters, like Pwent, would fight in our game, along with coming up with fun rewards that are related to the history of Bruenor Battlehammer.
Fans of Salvatore's work know that his characters have a very long history – Thibbledorf Pwent alone has been in 15 novels! We wanted to make sure we were loyal to these characters visually and also through how they interacted with the player in the game. We also had to make sure people who may not know about these characters could also enjoy fighting alongside them.
We approached the player character's interactions with all the characters with the assumption that they may not know anything about them. Your character may not necessarily know Regis when you first see him, and we even have a bit of dialog where you can tell Drizzt that you have no idea who he is. By the end of the featured questline, however, your character will become a trusted ally of the Companions and Pwent.
Players will have many varied interactions with Salvatore's characters throughout the featured quests, but it won't end there. Drizzt, Regis, and Bruenor will play a critical role in the fight against Demogorgon, and players will be able to see them in our new zone, Mantol-Derith.
Be sure to check out our other blogs regarding Underdark, and keep an eye out for its release on our Preview Shard. We're all very excited for players to get in and experience these featured quests and seeing R.A. Salvatore's characters brought to life!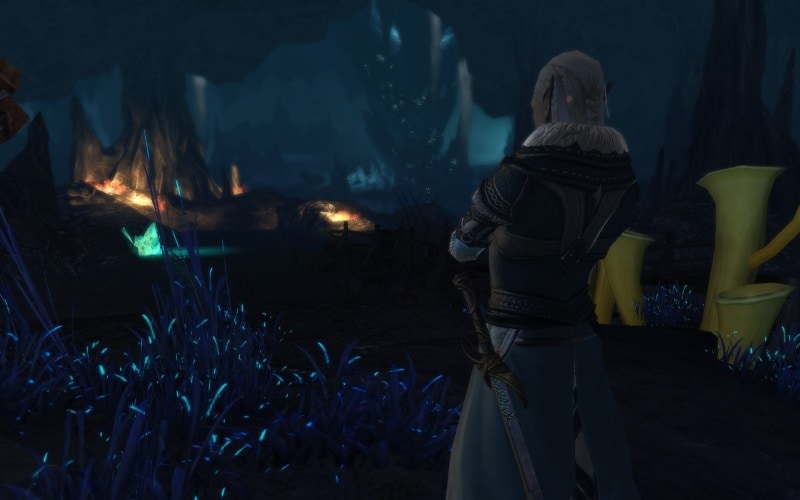 See you soon!
Sean "Commander Ander" McCann
Staff Content Designer