Hi everyone, I'm Jeff "LCDRMiller" Miller, an environment artist working on our big Stronghold update. I'm here yet again to show off a few more awesome things about your guilds Stronghold! In this short blog I will show just a bit of your Stronghold itself.
Guild Stronghold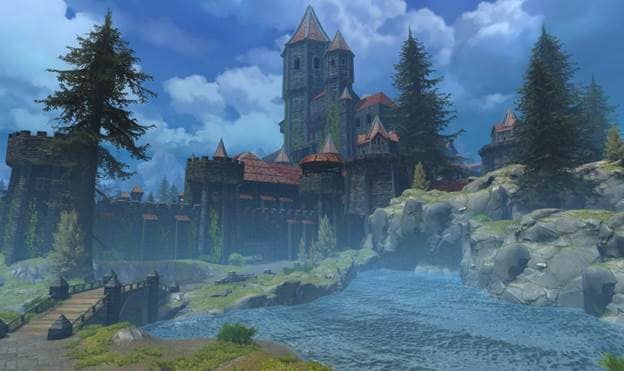 During your time in the Stronghold update you will find yourself doing all sorts of things for the sole purpose of increasing your guilds Stronghold rank. As you can imagine there will be benefits in doing so ranging across PvE and PvP. The one benefit I would like to briefly show you here is visual Stronghold rank upgrades.
Early on it was always our goal as an art team to get in visual change for your guilds Stronghold as you rank up. We had to come up with a smart way to do upgrades across the entire ranking up range and this task was given to artists Mark Hernandez. He started with building up the final look of the stronghold at max rank level. I won't be spoiling that here in this blog, you will have to wait and see the final state in game…its glorious!
After he built out the final state, he worked very closely with the design team to figure out when certain visual upgrades would update and change. When your guild first jumps into its new home you will notice that the Stronghold is definitely in a "fixer upper" state. As your guild progress towards max rank, rubble will start to clear out, lights and banners will start to be installed and even a new fountain will be built! At max rank your guild Stronghold will be an amazing home any guild would be proud of owning.
Below are a few images of a small area in the courtyard that will give you an idea of what the visual upgrades will be like. I won't say what ranks these are, but I will say none of the images are of max rank.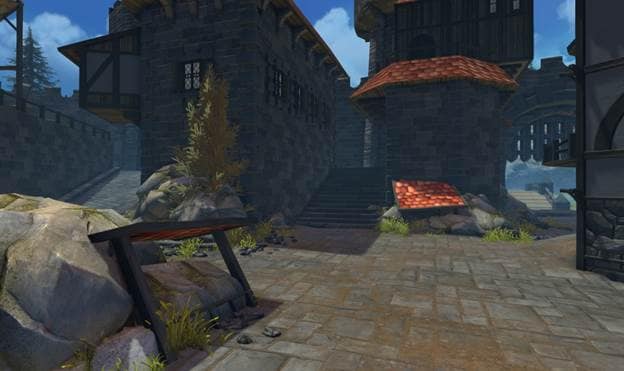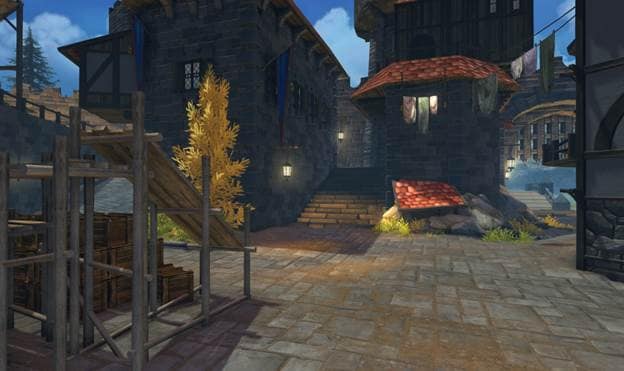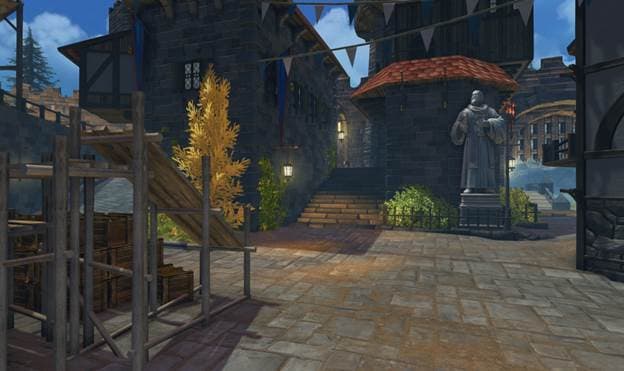 The art team is very excited for your guild to jump in and start clearing out a home of your own!
Jeff "LCDRMiller" Miller
Environment Artist