Height of the Summer Festival: Neverwinter adventurers, the Summer Festival Event ends next week, but that doesn't mean you can't enjoy the festivities in the meantime. In fact, we're doubling Petal rewards and other event rewards until the event ends! The Height begins July 23, 2015 at 10am PDT!
The sun is out and so is the celebration of Sune! Returning to Neverwinter is the Summer Festival complete with all your favorite flowers, chickens, water balloons and trolls. This year, there's a brand new fashion, which embodies the fresh ingredients of any summer harvest, and a new mount, which is sure to cool you down during the hottest time of year.
Event Begins: Thursday, July 9, 2015 at 10:00 AM (PDT)
Event Ends: Thursday, July 30, 2015 at 10:00 AM (PDT)
What is there to do in the Summer Event?
Quests
Yina Morradi will give players two daily quests to go along with the various contests that take place throughout the day. Completing these activities will grant players a variety of rewards including Fireblossom Petals and Favors of Sune.
Summer Feast Contest
Adventurers can herd animals back to their homes or pick corn from the large fields behind the farmstead. Watch out for the golden chicken, for it could be your ticket to victory!
Troll Fight Contest
Tired of farm duties? Trolls occasionally raid the southwest portion of the festival area. When they arrive, players of all levels can take them on, slaying them to receive contest points.
Water Battle Contest
When the trolls aren't attempting to ruin the festivities, the same area is home to the Water Battle arena! Summer wouldn't be complete without your fellow adventurers drenching each other in water. The more you splash other players, the more points you'll receive!
Collecting Flowers
Find Fireblossom Flowers from bushes on the festival grounds or reclaim them from mischievous kobolds you defeat. Trade them into the Florist for rewards.
What rewards can you earn?
Among the many festival foods and currencies that can be gained, players can also earn some of the most sought after and unique summer rewards:
Water Horse – Like surfing on land, the Water Horse will envelop you in water as it gallops across the field. You can either cool yourself off or perhaps do your laundry while trotting across the summer festival.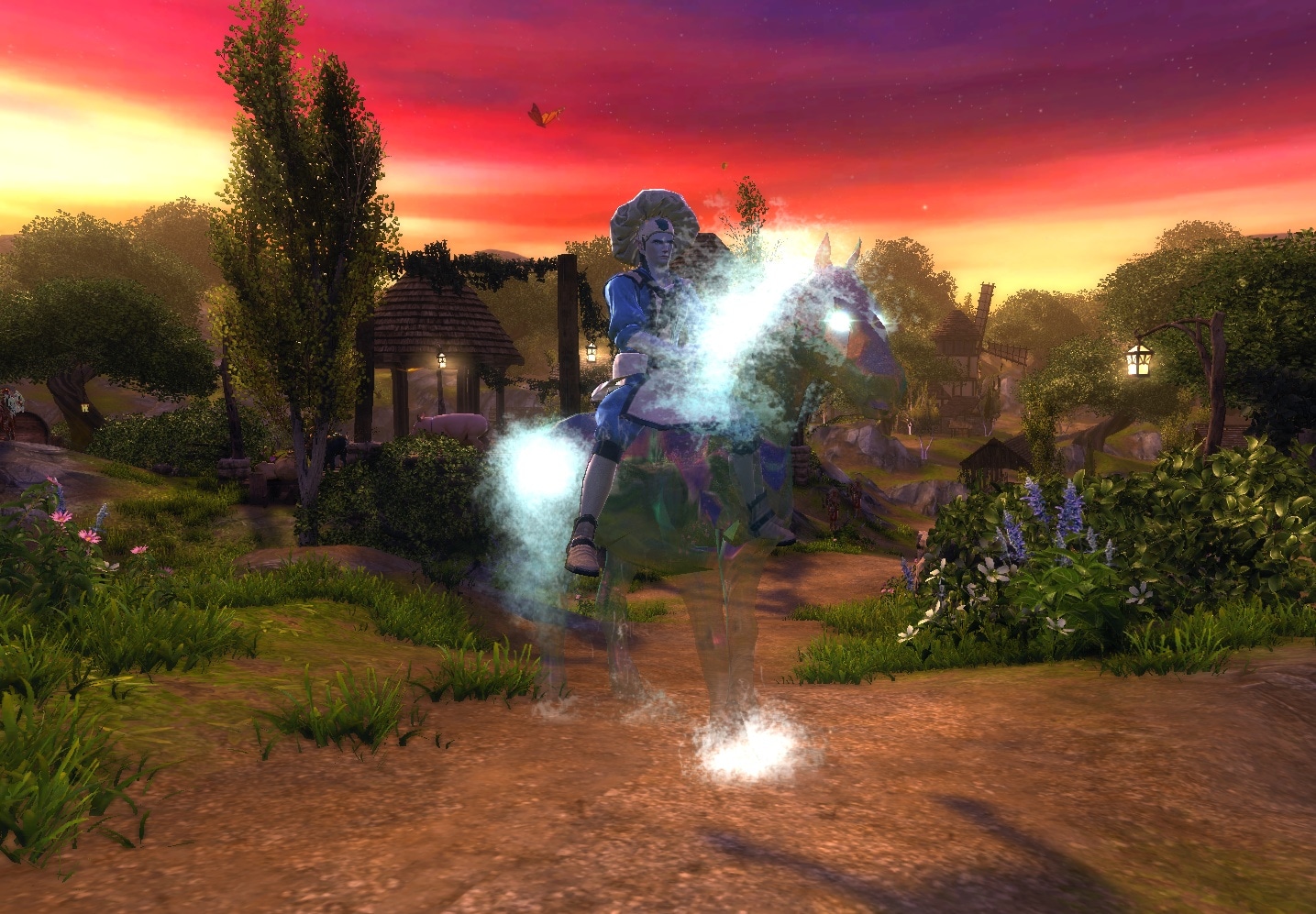 Chef Fashion – Ever fancy yourself a chef, but didn't have the skills to prove it? Well, you're just in luck! With this new fashion, you can walk around pretending you have cooking talent, even when you don't!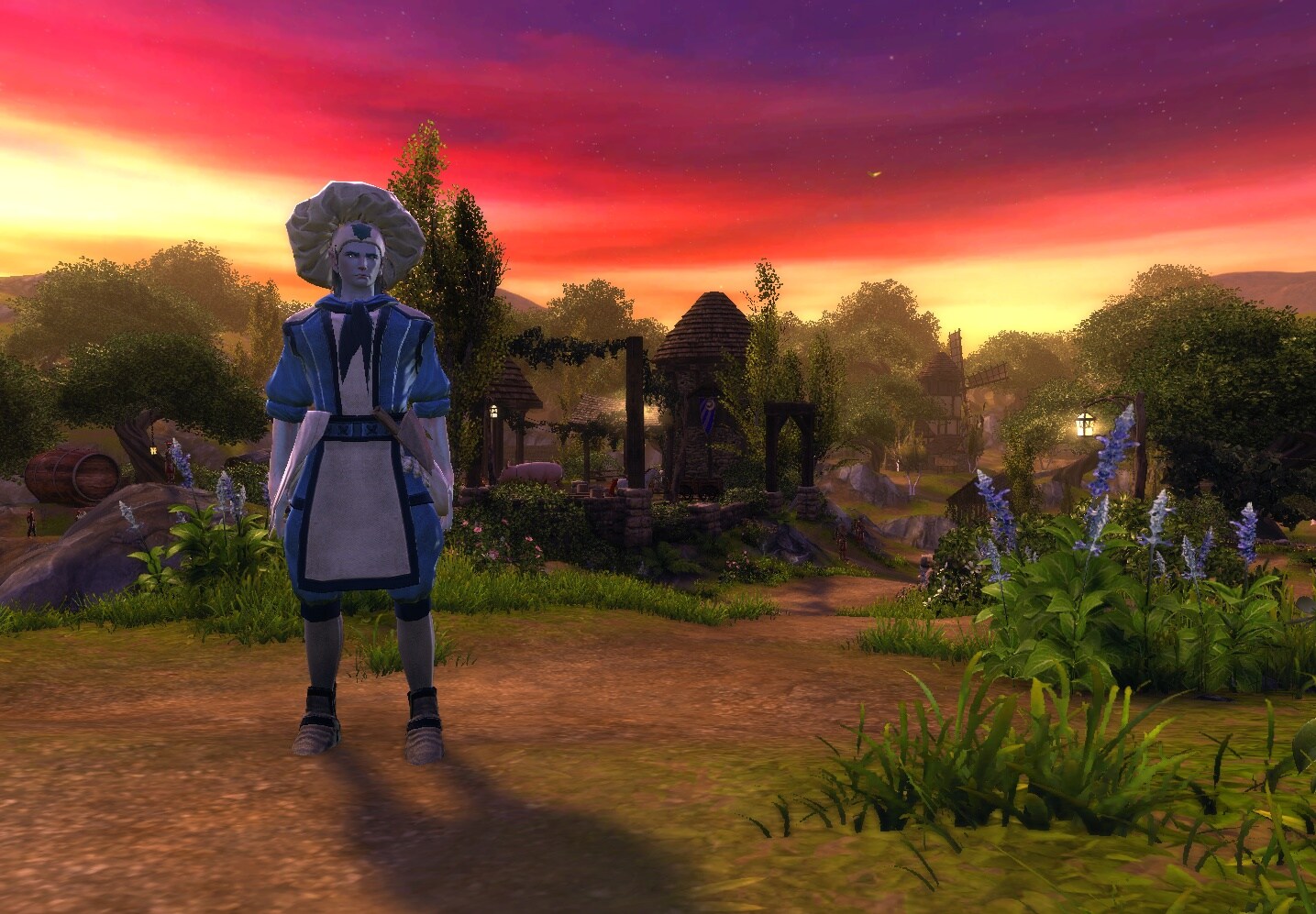 Returning Rewards:
Blue Ribbon Pig and Sunite Steed – If you'd rather your garments not get drenched with water, the Blue Ribbon Pig and Sunite Steed are available once again!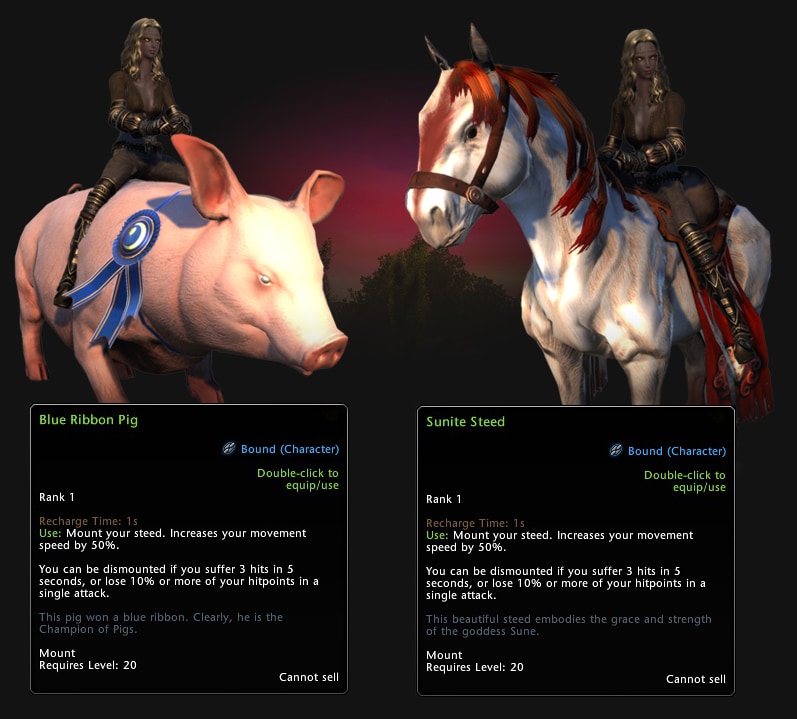 Sunite Fashion Set – Easy and breezy, the Sunite Fashion Set returns once again. Make the summer festival hills alive with the sound of fun!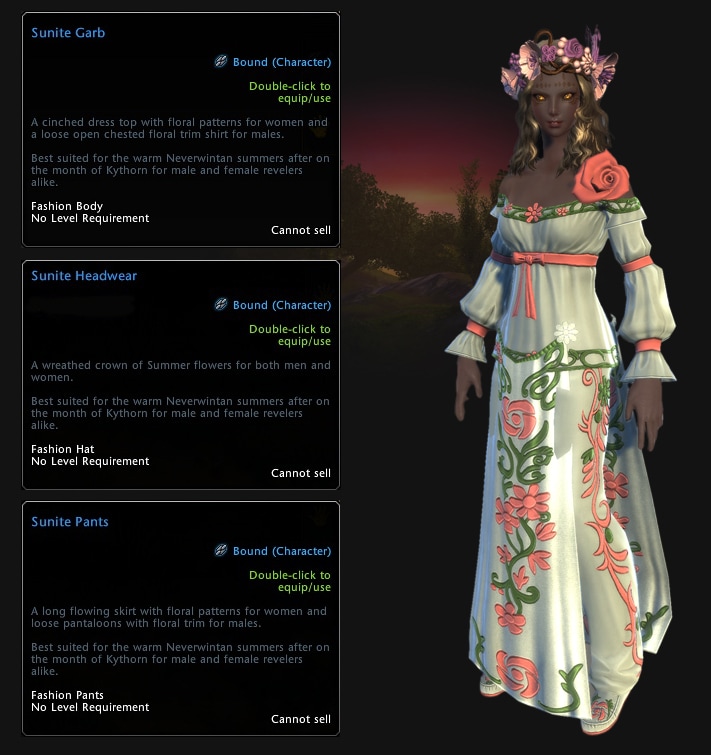 Sunite Weapon Set - Need a bit more petal in your mettle? The Sunite Weapon Set offers transmutation items that are sure to give you a much-needed dose of flower power!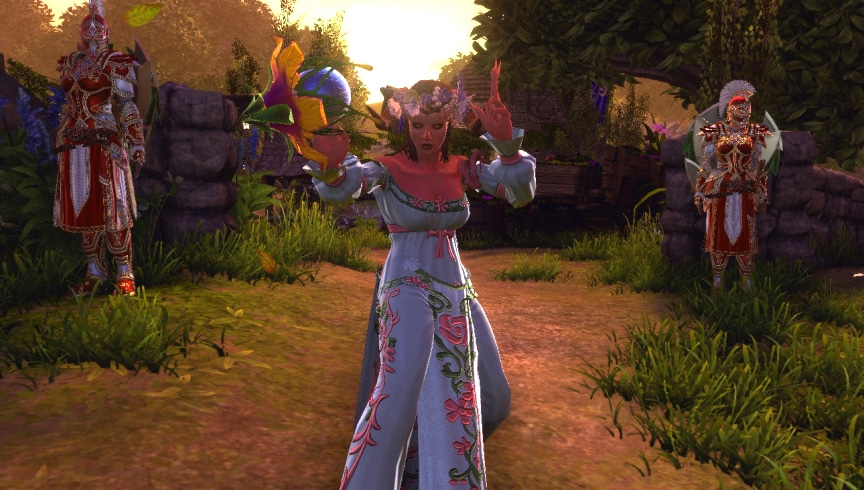 Pinata - An instant favorite, the Pinata can be attacked by anyone and will drop candy, gold, and magical items. If only there was a way to constantly spawn a dragon piñata in real life…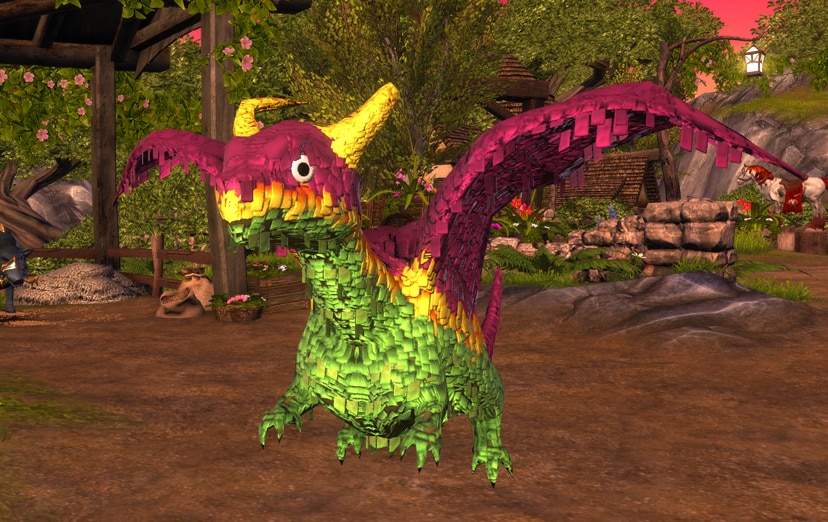 Sword Coast Adventures
A special Summer Event dungeon will be included in Sword Coast Adventures that features many non-combat encounters and, in the spirit of this peaceful festival, culminates in an encounter with a Hero's Feast.
Summer Provisioning
During the festival, a special profession will be made available. Players can recruit a Sunite Acolyte and use reagents only available from participating in the festival to craft various food and clothing items.
So be prepared to enjoy the summer heat!

Want more game details, screens, and videos? Like Neverwinter on Facebook for more fan-exclusive content and follow us on Twitter – tweet us your questions! And, subscribe to our YouTube channel for the latest Neverwinter videos.