Hi everyone, I'm Jonathan Nascone, a senior character artist on Neverwinter. In this blog, we will walk through our process for creating creatures from Dungeons and Dragons lore.
I'd say one of the best aspects of my job is visually creating all the cool costumes, mounts and creatures in Neverwinter! When planning out each expansion, we brainstorm which cool creatures could be included that players will love. For example, in the Tyranny of Dragons expansion we decided the addition of Rage Drakes would fit well with our new content, as well as give players an amazing new mount. Let's dig into how we brought the Rage Drake to life!
First, the character team starts off exploring the D&D monster manual for inspiration. Once we have an idea on how to convey the creature visually in our game, we do our own concept art to nail down proportions, coloring and assist in the modeling stage.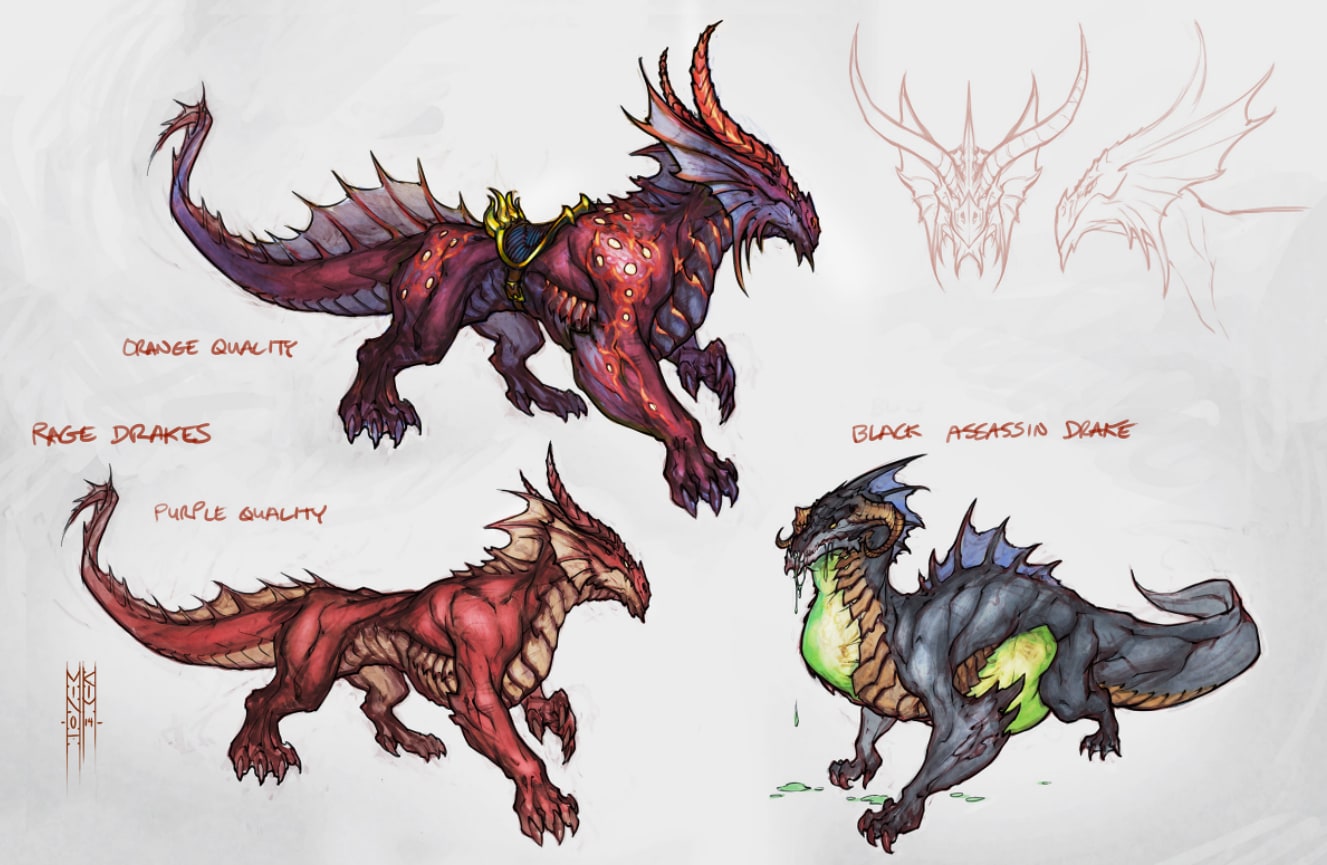 The character team now takes the concept as reference and begins to sculpt and model the shapes in Zbrush to create the high poly mesh. Below are a few iterations from the beginning stages to the final. As you can see, the drakes we created have a few different versions, each with varying horn and wing appendages.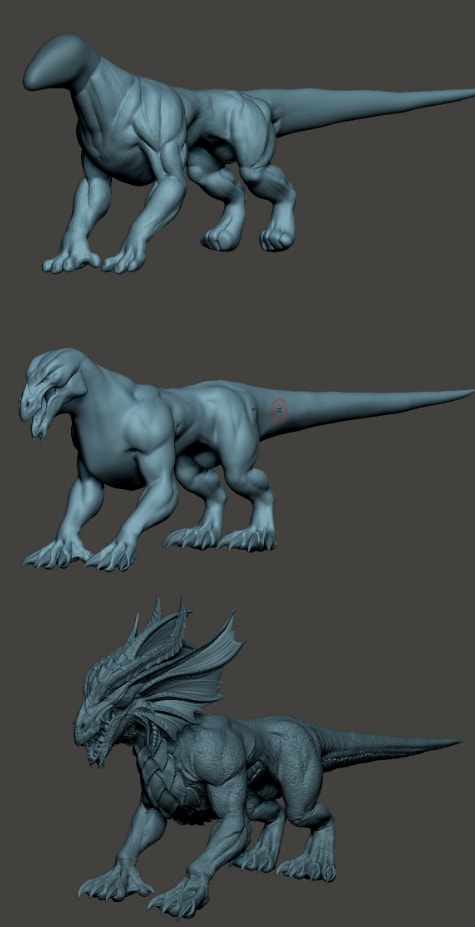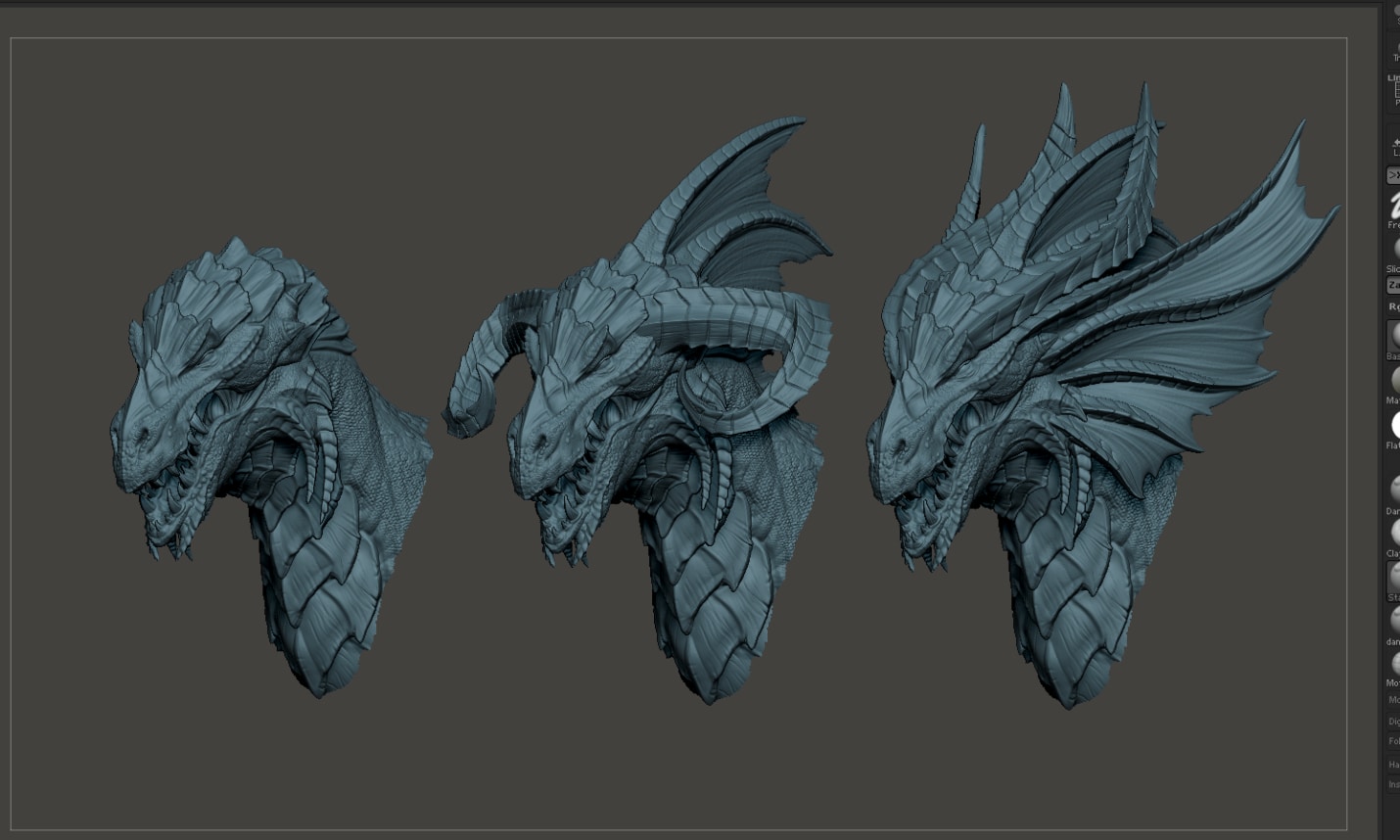 During this sculpting phase, we work closely with our animation team to determine how the drake might move in the game and how to get the best range of motion to really make the creature come to life. Once the high resolution sculpt is complete, we move on to creating the low poly/low resolution game model. This game-ready model is built off the high resolution sculpt we created in Zbrush so that it's close to the detail and silhouette of that sculpt, and is also optimized for use in Neverwinter.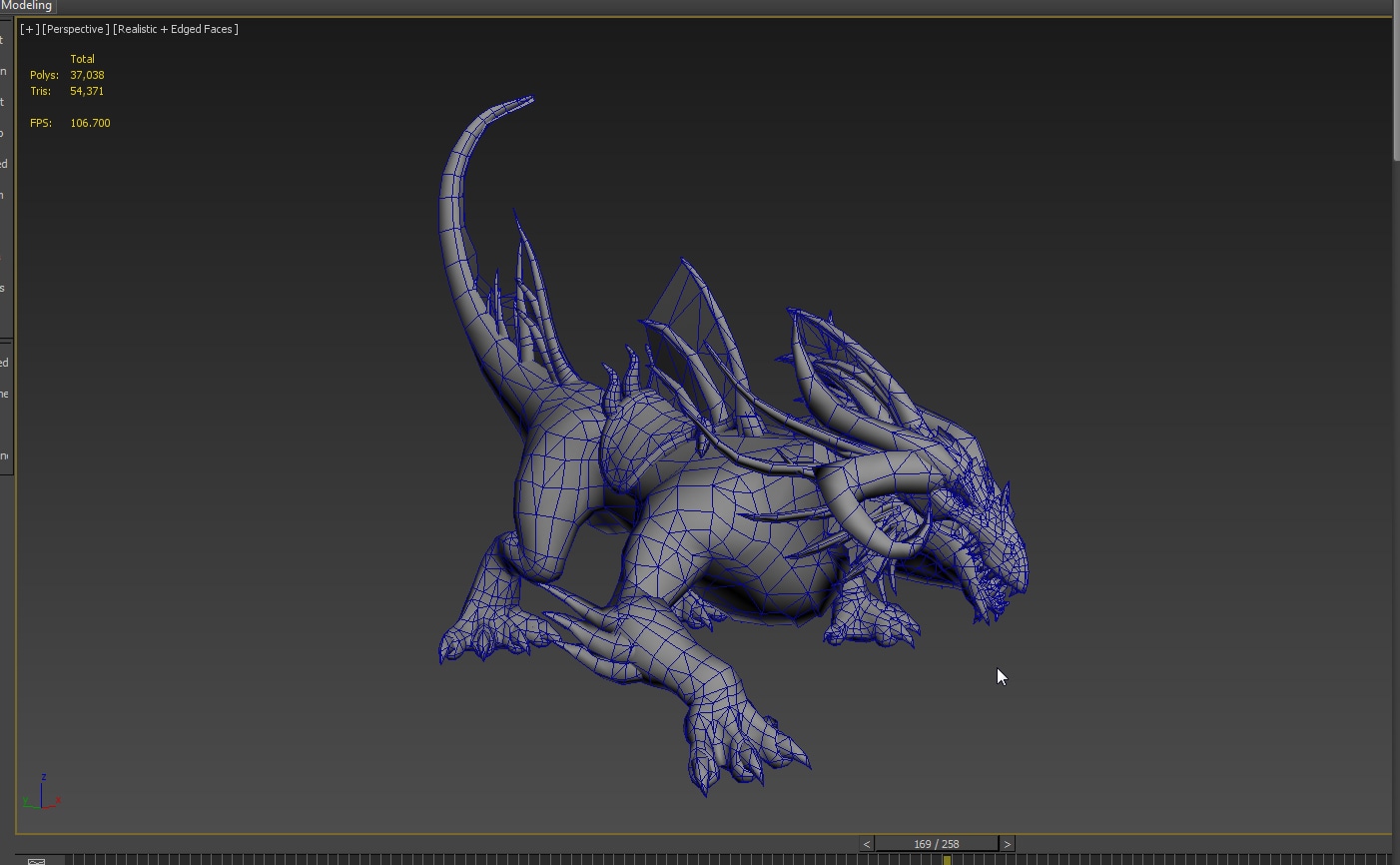 Once the model is complete we hand it off to our animators for rigging, where they create the skeleton that allows the drake to move.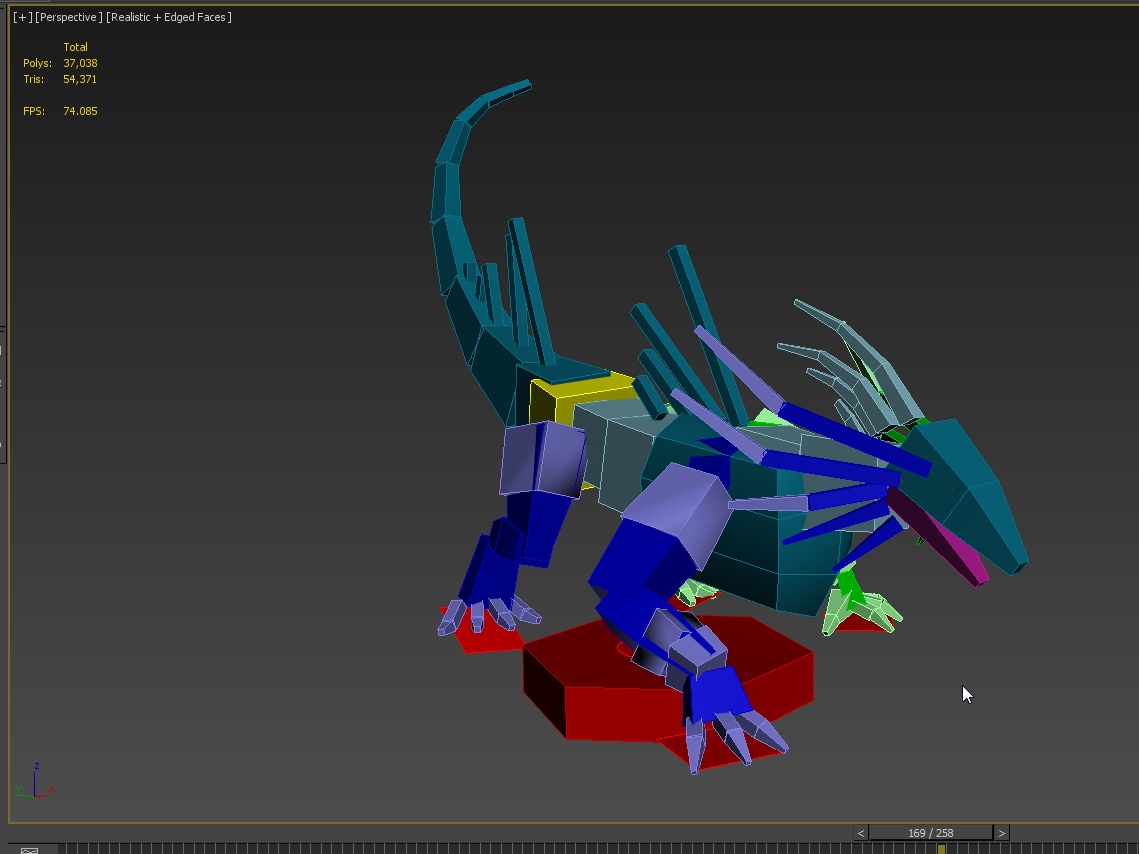 When the model is ready for the texturing phase, we use the high resolution sculpt to aid in creating detailed texture maps, allowing us to capture as much of the detail and texture from the original as possible. We create several texture maps for things like color tinting, bumpiness, shininess, and detail, which are assembled into a material that combines the textures into the final result, culminating in the rage drake you see in game!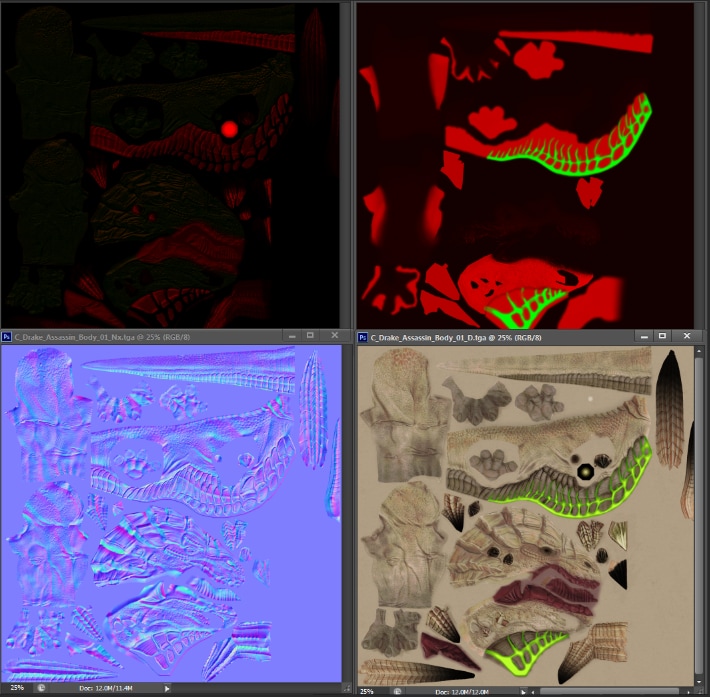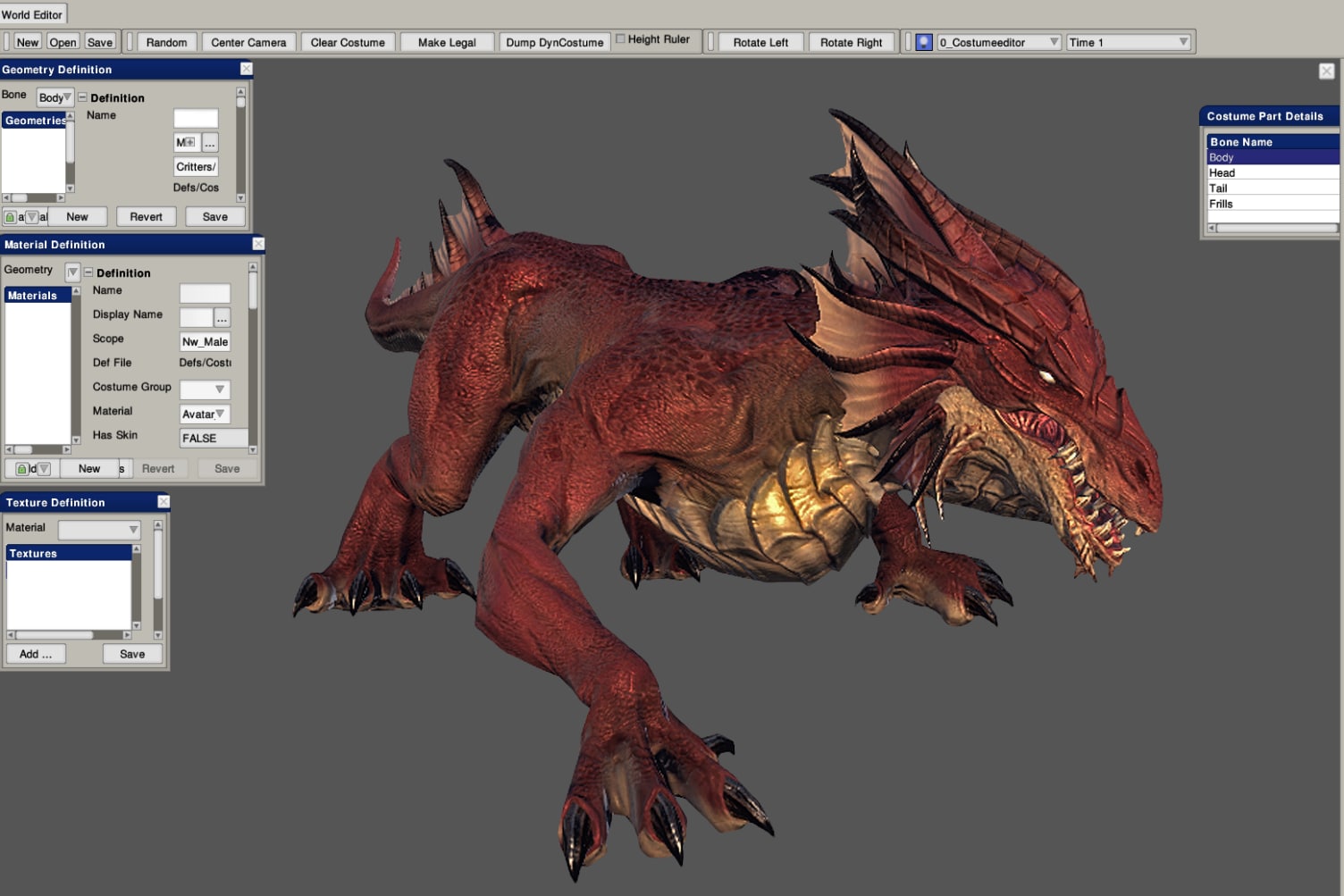 Our team loves what we do, and we look forward to providing our players with more and more exciting creatures in upcoming releases. Stay tuned!
Jonathan Nascone
Senior Character Artist