UPDATE 6/26/15:
The original version of the blog post included account-wide unlock language that was incorrect. This spend promotion that was run closely followed another promotion that was run back in 2014. When we ran the previous promotion, we included companions that were account-wide unlocks. In drafting the announcement, we used that promotion as reference material for our blog. It was reviewed for approval and we didn't catch the account-wide unlock inclusion. For this promotion, that line should have been removed.
I understand that the expectation did not correlate with the actual rewards. Our team has increased the amount of companions that were distributed for the spend rewards. Each account should receive a total of three of each of the companions that they qualified for.
In an effort to ensure that this communication issue does not happen again in the future, we're going to set up additional rounds of reviews both with the communications and the marketing team. Our goal is to always be the most reliable source of information for our community and we'll take all necessary steps to hit that goal.
Alex
Communications Manager, Perfect World Entertainment

As Neverwinter continues its two-year anniversary celebration, we're adding even more goodies to the pot. This time, it comes in the form of companions you can only receive through promotions such as this!
How does it work? Starting now until June 22, 2015 at 10am PDT, purchasing specific Zen Market items each day will earn you additional rewards. Purchase a qualifying amount of the items to earn extra companions (multiple purchases of the same item count towards the total). At 5 items purchased, you'll receive the Slaad Companion; at 7 items purchased, the Phase Spider Companion; at 10 items purchased, Black Death Scorpion Companion. These rewards will be delivered directly to your account after June 25, 2015 and can be claimed at the Reward Claims Agent in Protector's Enclave.
Items that count toward your total:
Companion Helper Pack
Greater Glory Boost
Runic Bag of Holding
Inscribed Garment Box
Coalescent Ward
Blood Ruby Pack
Reward #1 (5 items purchased): Death Slaad Companion (account-wide unlock)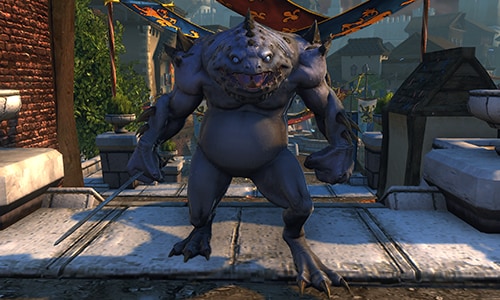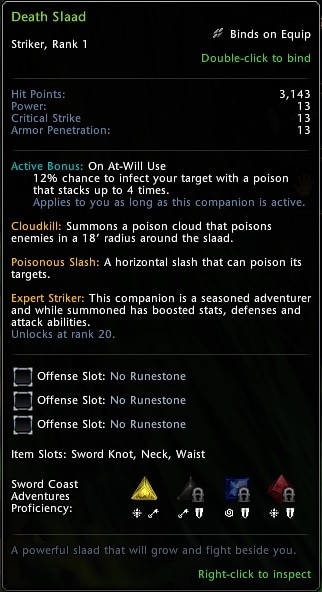 Reward #2 (7 items purchased): Phase Spider Companion (account-wide unlock)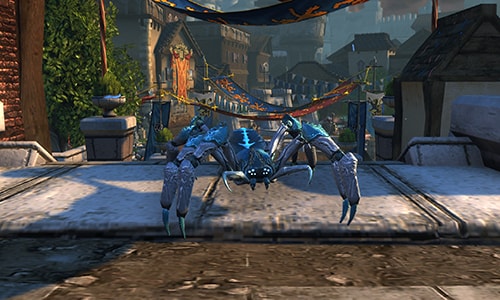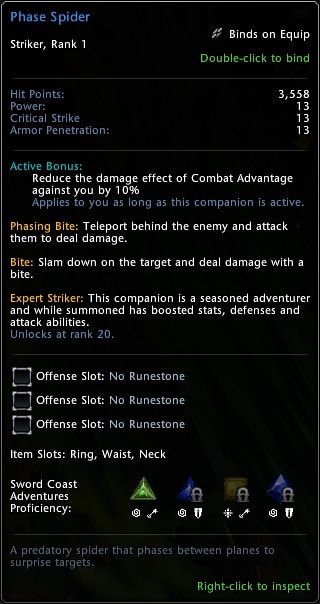 Reward #3 (10 items purchased): Black Death Scorpion Companion (account-wide unlock)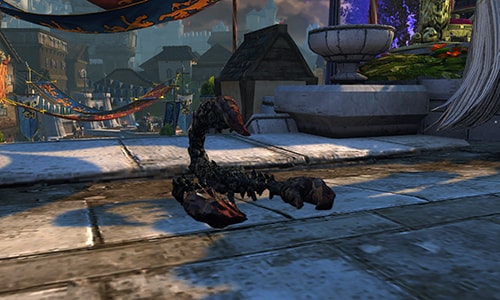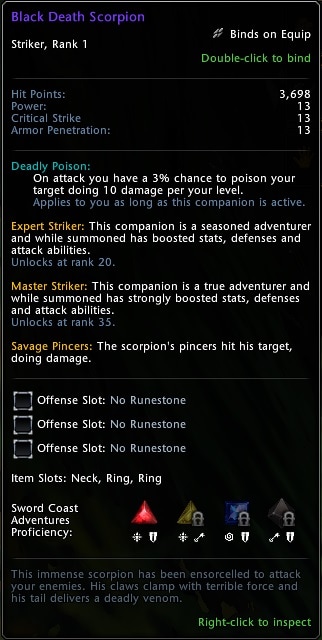 Want more game details, screens, and videos? Like Neverwinter on Facebook for more fan-exclusive content and follow us on Twitter – tweet us your questions! And, subscribe to our YouTube channel for the latest Neverwinter videos.