Tyranny of Dragons, the next free expansion coming to Neverwinter, is only one week away and that means there's only one more week to unlock some of the most exclusive items in the game! For a limited time, we're bringing back every lockbox to give everyone a chance at getting any items they might have missed. Now is your chance to claim some of the rarest items in Neverwinter!
Lockbox Resurgence Starts: Thursday August 7, 2014 at 10 AM PDT
Lockbox Resurgence Ends: Thursday August 14, 2014 at 10 AM PDT
For a limited time only, Feywild, Nightmare, Dark Forest, Rusted Iron, Unearthed, Magnificent Emporium, and Frozen Crystal Lockboxes will be dropping. This is another chance at getting the items you wished you had gotten before they vanished into the depths of Neverwinter.

Plus, don't miss out on your opportunity to trade the rarest lockbox items with Arkomatik in-game during our "Arko Wants to Trade" event! He'll be appearing in-game and will trade lockbox items with you, so if you get a mount or companion you already have, trade it with Akro for a different lockbox item. Head here to learn more about the event.
If you haven't opened any of these Lockboxes in the past, here are a few of the most sought after rewards you can receive.
Frozen Crystal Lockbox
Black Ice Warhorse – Only the second legendary mount to ever appear in Neverwinter, this extremely rare war horse is clad in Black Ice armor. Corrupted by Black Ice, this mount has become volatile and aggressive making it one of the most intimidating steeds in Neverwinter.
Black Ice Ioun Stone– This Ioun Stone has been exposed to the power of Black Ice and now synergizes with your Black Ice gear in the new Icewind Dale adventure zones.
Magnificent Emporium
Tenser's Floating Disk - who wouldn't want to traverse Neverwinter on this magical floating disk? The first of its kind, the floating disk was originally made by the famous Tenser; however the caster can't ride it, but you can!
Laughing Skull Companion- Why take time to trash talk your opponents when you can have your companion do it for you. This reanimated skull slings insults and berates your foes causing them to focus on your companion instead of you.
Unearthed Lockbox
Emperor Beetle – The very first legendary mount to ever appear in Neverwinter, this extremely rare beetle is prized above all others for his iridescent sheen.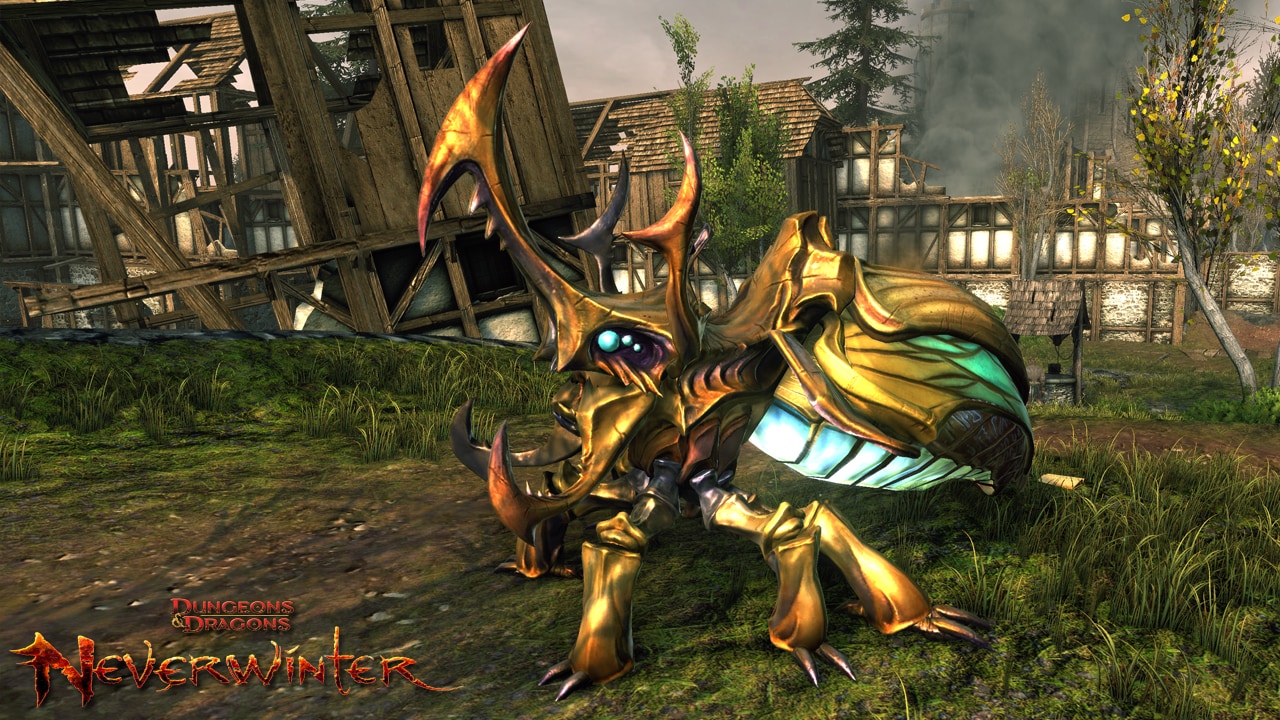 Giant Beetle– Grown and trained by the Urdunnir dwarfs in the cavernous blackness of the Underdark, this giant insect might not be too bright, but it will proudly take you into any battle you might face during your adventures.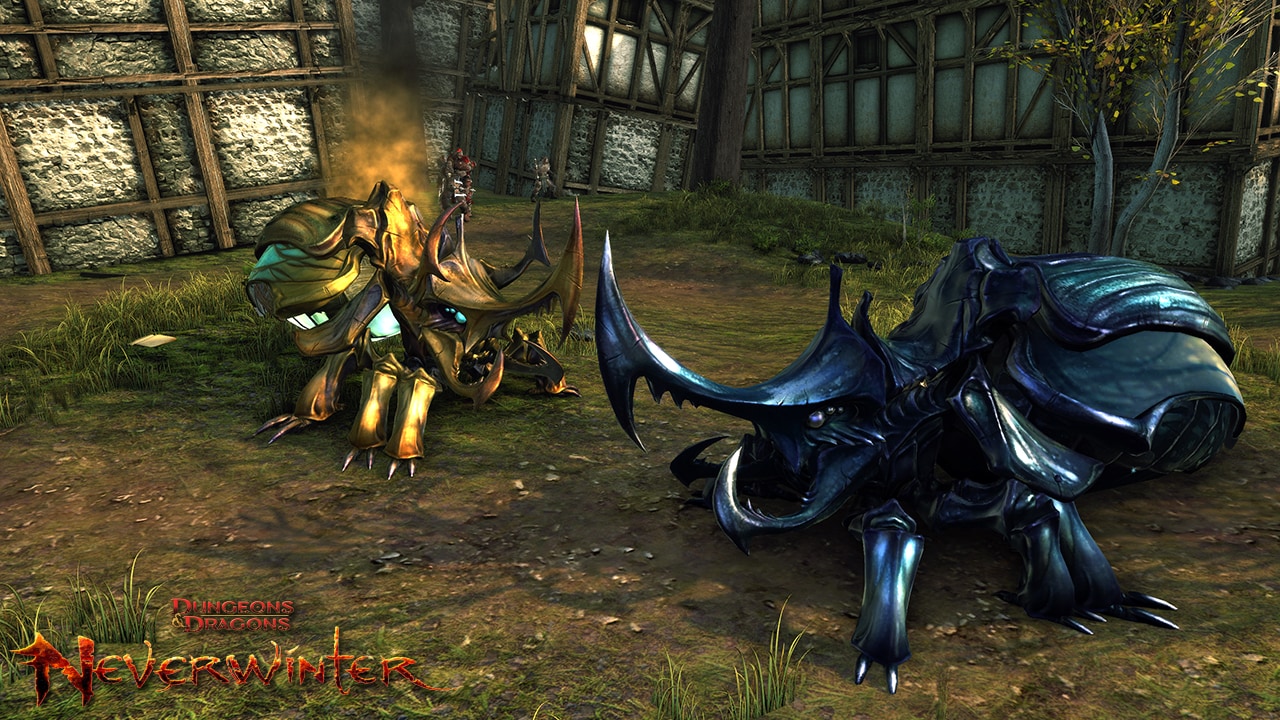 Rusted Iron Lockbox
Apparatus of Kwalish – (Rank 3 Mount) – No one knows who Kwalish was, or why he wanted to ride a mechanical crab, but for those who can operate these marvelous constructs no other mount will do.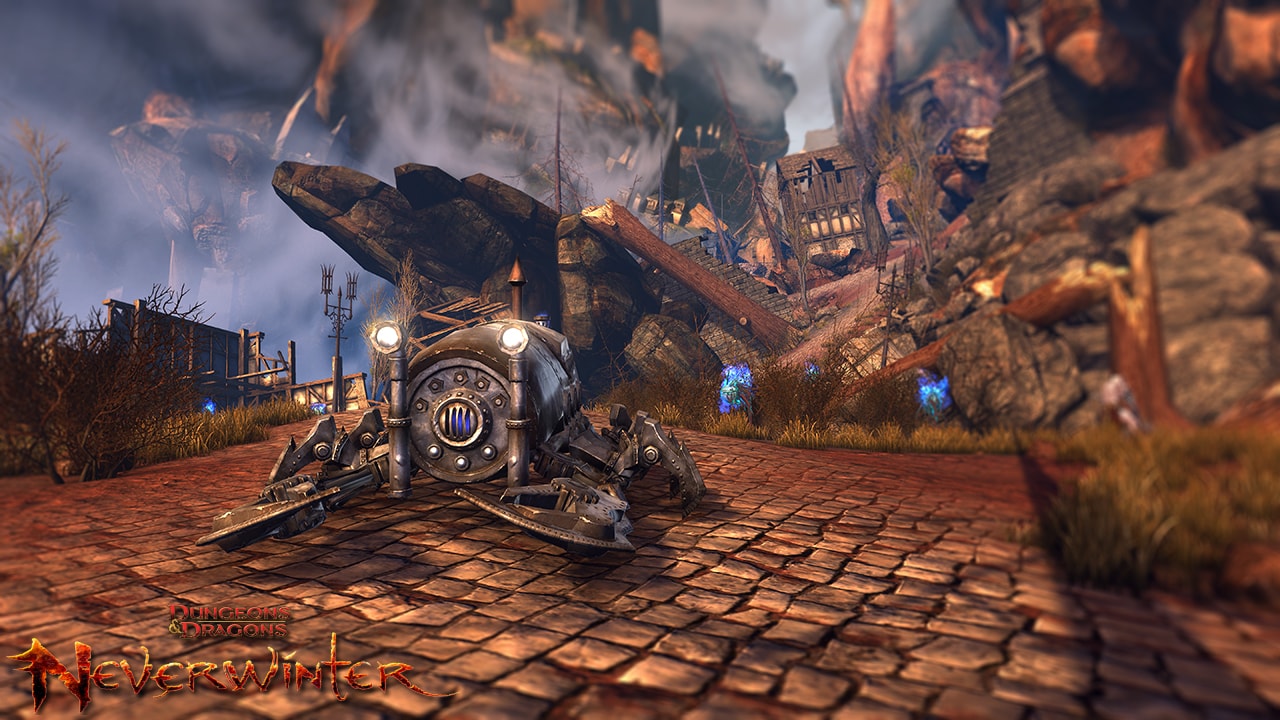 Rust Monster – Rust monsters are normally dangerous creatures that corrode metal on contact. This one was found quite young and trained by a kindly ranger who eventually got tired of replacing rusted swords.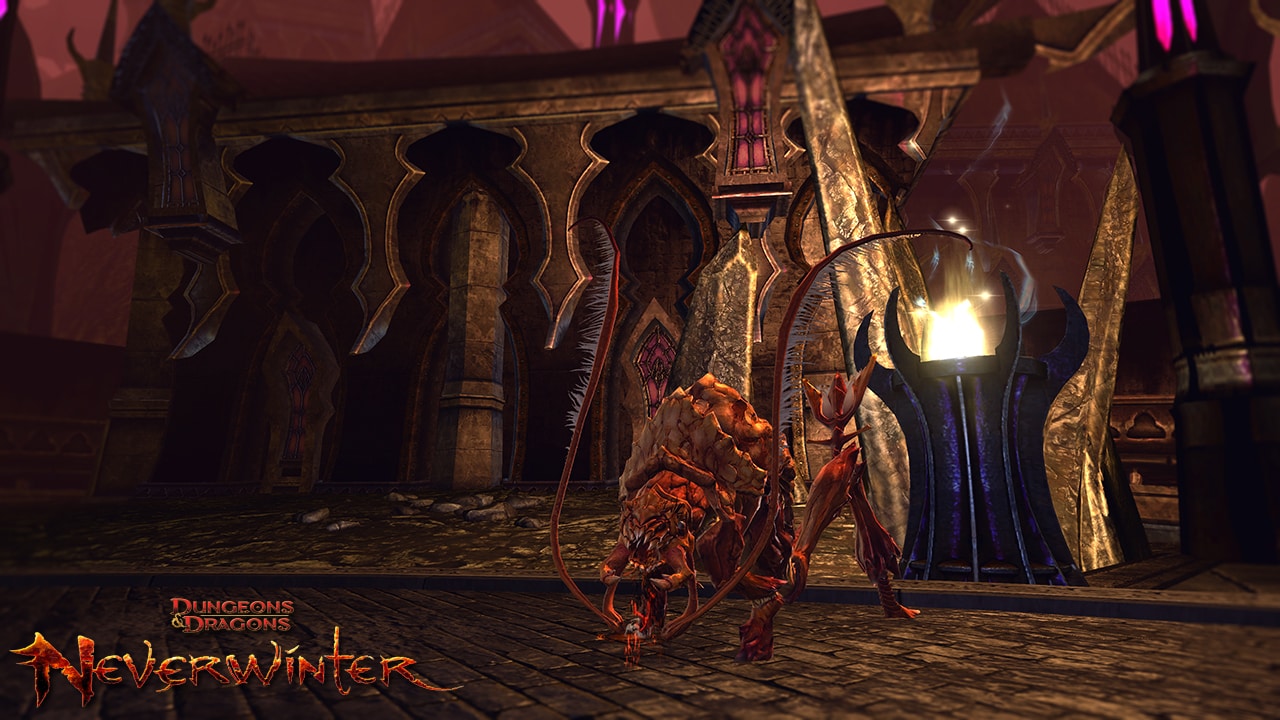 Feywild Lockbox
Sylvan Stag- A large breed of stag that is typically deep within Neverwinter Wood. Widely considered to be one of the most majestic forest animals, the stag has an impressive body size and a beautiful set of antlers atop its head.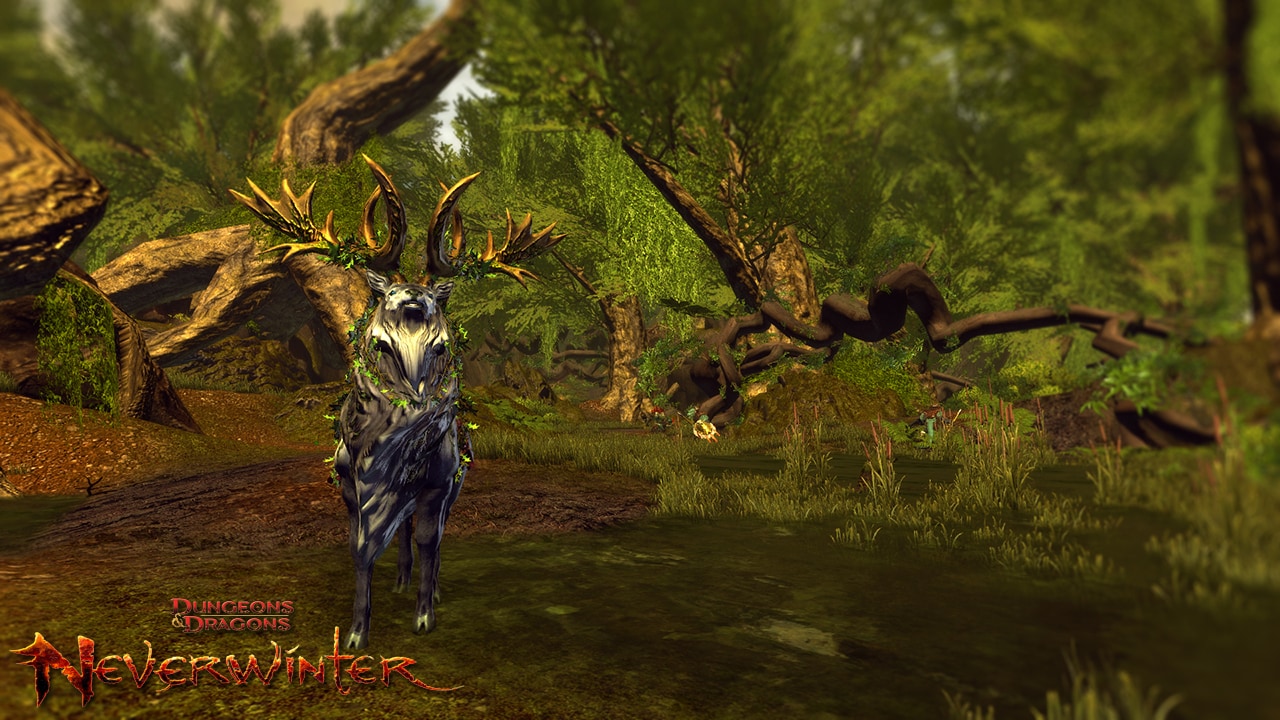 Aranea- An aranea is an intelligent, shape-shifting giant spider with innate magical ability. It can assume two forms: a humanoid form with a specific appearance unique to that aranea, and a giant spider.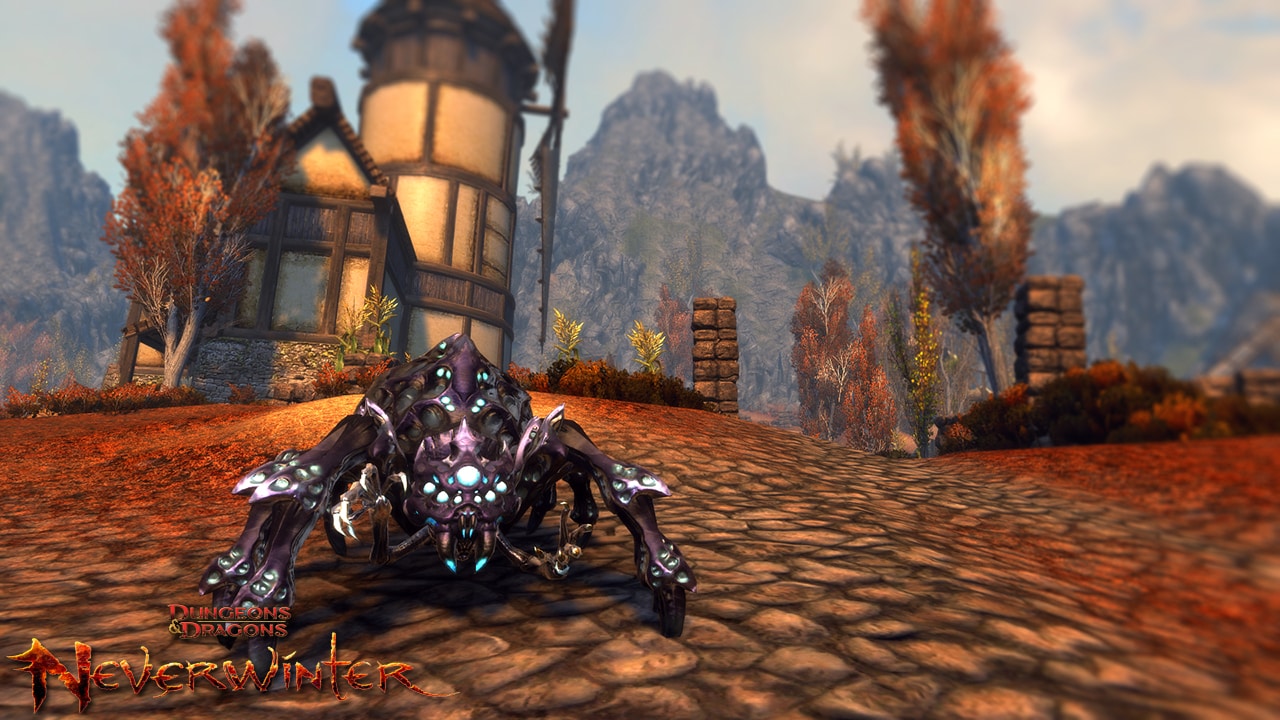 Nightmare Lockbox
Heavy Inferno Nightmare - These exceptionally rare creatures come from the Shadowfell, and controlling one takes a very special rider.
Phoera- This creature burns with the power from the Elemental Chaos and is one of the rarest companions available!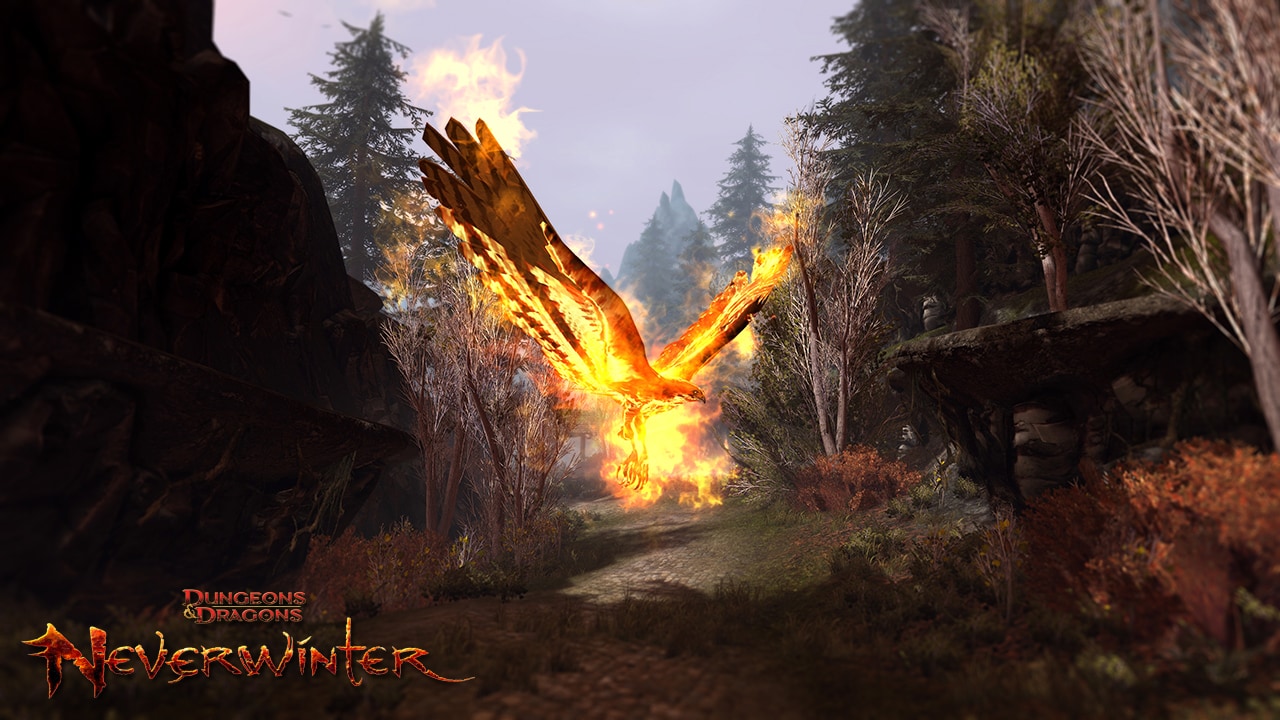 Dark Forest Lockbox
Owlbear – (Rank 3 Mount) As its name implies, the Owlbear is a cross between an owl and a bear. Only the bravest of trainers attempt taming these former predators of the Feywild. Increases movement speed by 110%.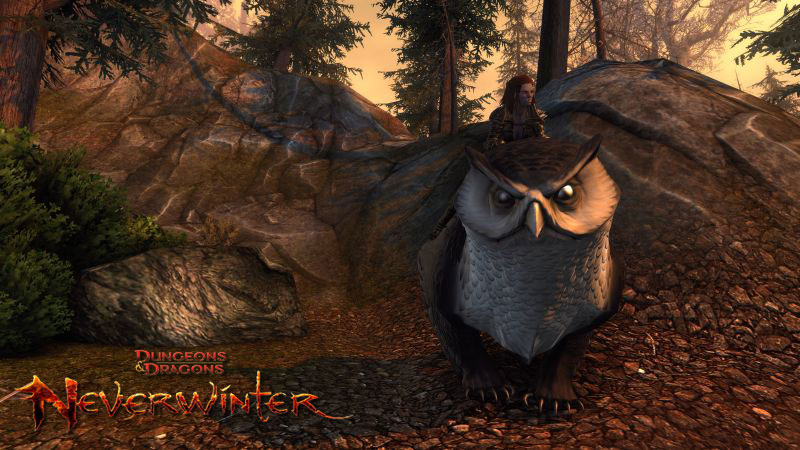 Pseudodragon – These iconic companions are known to be playful as they are curious. In combat, Pseudodragons prefer to hide in the brush and strike at targets with their poisonous tails.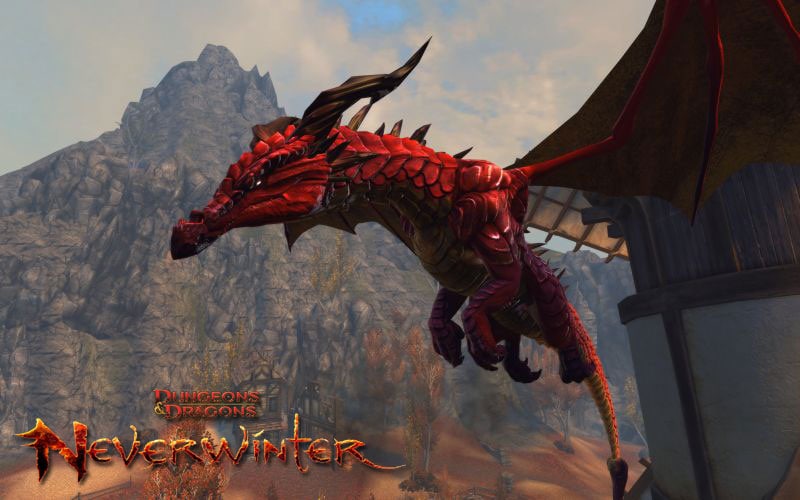 Login now and pick up all of these lockboxes. You won't want to miss out on this extra chance to collect some of the rarest of items in Neverwinter. Which item are you looking forward to getting? Tweet us at @NeverwinterGame using #NWLockboxresurgence.
There will be a Hidden Code dropped into this blog. Follow us on Twitter nd keep an eye out for the announcement. If you've found previous codes you'll know that you will have to enter the code in Arc to receive in-game items. We will then randomly pick a few players to win a Lockbox Item! All codes have been redeemed.
Click here to register for Neverwinter, the Dungeons & Dragons action MMORPG. The best part about Neverwinter: it's free to play! Get a head start in-game by purchasing Neverwinter item packs which include unique companions, mounts, boosts, and exclusive benefits!

Want more game details, screens, and videos? Like Neverwinter on Facebook for more fan-exclusive content and follow us on Twitter – tweet us your questions! And, subscribe to our YouTube channel for the latest Neverwinter videos.