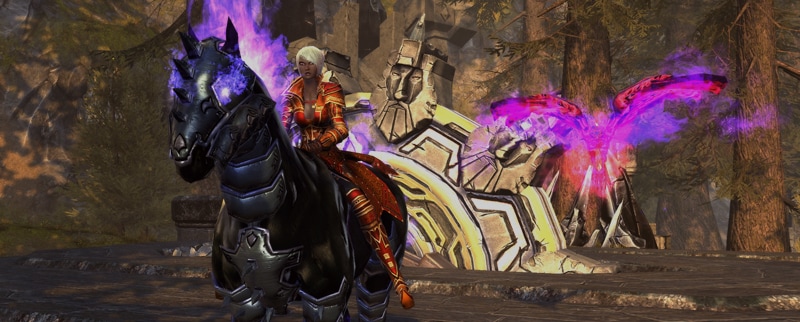 We're happy to announce the winners for each day of the Mystic Item Contest! Congrats to all the winners! If you see your @handle below, visit the the rewards claim agent in Protector's Enclave to receive your Mystic Item and become the envy of everyone in Neverwinter.
Winners of the Mystic Nightmare Mount!
| | | | |
| --- | --- | --- | --- |
| Day 1 Winners | Day 2 Winners | Day 3 Winners | Day 4 Winners |
| @Goromats | @dante35719 | @abzocker9132 | @ferninho |
| @besendar | @UmbraLupusXV | @ungyar | @vs987 |
| @xxxxworlockxxxx | @Dayleph | @borron3ap | @tenetomb |
| @rocketd78 | @faciznogood40 | @WingedDivinity | @nemodes |
| @abstractcookie | @icehawke | @Blade_Althor | @karnaxmad |
Winners of the Mystic Phoera Companion!
| | | | |
| --- | --- | --- | --- |
| Day 1 Winners | Day 2 Winners | Day 3 Winners | Day 4 Winners |
| @RedknightRage | @juxx00 | @braccioforte | @benlew |
| @flyingkitty1 | @schwassu1 | @tiglion | @sugarfist5 |
| @lucan1205 | @captaincrisco | @tahjaii | @drunkenmonk114 |
| @drango53 | @luckycharms1979 | @joemassaker | @dariuscrucis |
| @Brandolph | @undeadmikeyz | @cutexthulu | @shymena |
Still searching for the elusive, limited-edition Mystic Phoera companion or the Mystic Nightmare mount? Here's your chance to own these items! We're excited to announce a limited-time offer that will give players the chance to own one of these exclusive items. Stand out amongst other Neverwinter adventurers with these unique glowing Mystic mounts and companions.
Starting Thursday, May 15 2014, players can be entered for a chance to win one of these Mystic items just for transferring* 500 Zen into Neverwinter. Every day from 5/15 to 5/19, five players will be selected to win the Mystic Nightmare mount and five players will be selected to win the Mystic Phoera.
Mystic Item Contest Start: 5/15 at 10 A.M PDT (Pacific) (When is this for you?)
Mystic Item Contest End: 5/19 at 10 A.M PDT (Pacific) (When is this for you?)
Want to gain more entries into this raffle? It's simple! Every additional 500 ZEN transferred into the game will gain you another entry (up to a limit of 10 entries per day). Please note that entries do not carry over to the next day and winners for each day will be announced after the contest has ended on 5/20.
Want to see these exclusive items in action? Check out the video below!
If you need to purchase Zen for Neverwinter, click here. Be sure to select Neverwinter during the checkout process and your funds will be transferred directly in-game. *Note: Steam Wallet transactions are not valid for entry.
Are you excited for the chance to win one of these limited-edition items? Let us know on the official Neverwinter forums.
No purchase necessary: You can earn free Zen here by visiting our offers page, then transfering Zen to participate in the promotion.
Click here to register for Neverwinter, the Dungeons & Dragons action MMORPG. The best part about Neverwinter: it's free to play! Get a head start in-game by purchasing Neverwinter item packs which include unique companions, mounts, boosts, and exclusive benefits!

Want more game details, screens, and videos? Like Neverwinter on Facebook for more fan-exclusive content and follow us on Twitter – tweet us your questions! And, subscribe to our YouTube channel for the latest Neverwinter videos.