Hey Adventurers! The Winter Festival Event is ending next Thursday January 9, 2014, but that doesn't mean the excitement in Twilight Tor has to end. Today marks the beginning of the Winter Festival's Zenith. In celebration of this, we're introducing new items, doubling the Lights of Simril awarded from quests and rewards, and bringing Star of Fortunes to the Tarmalune Trade Bar store. Don't miss out on these exciting changes to the event.
Event Begins: Thursday, December 19, 2013 at 10:00 AM (PST) (When is this for you?)
Event Ends: Thursday, January 9, 2014 at 10:00 AM (PST) (When is this for you?)
Still looking to add the Winter Sled to your collection? Maybe you want the both the Sled and the Mimic Companion? Don't worry; with the changes coming to the event you'll be able to gain more Star of Fortune tokens. Star of Fortunes are now available in the Tarmalune Trade Bar store.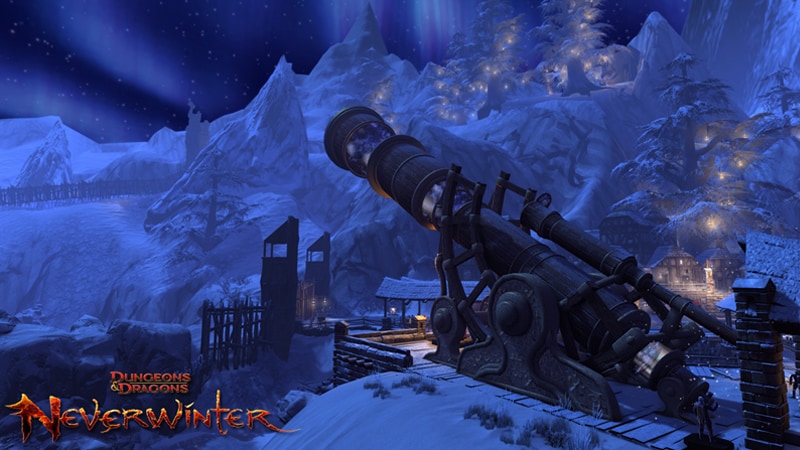 Furthermore, you'll receive double the Lights of Simril from contest rewards and quests, meaning you'll be able to unlock even more items including the new fashion items. It's never been so rewarding to complete the Twilight Run and slay Monsters on Ice.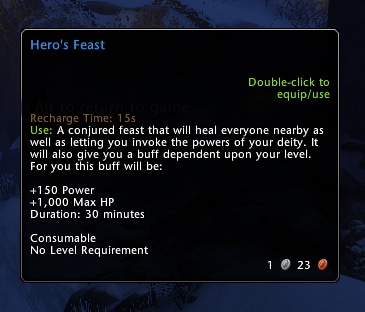 Finally, we're introducing the Hero's Feast item to Simril Lightcrafting. This item will summon a bountiful feast healing you and everyone nearby, and it will also grant you a temporary buff based upon your level. This is a perfect item to accompany all adventurers and can only be crafted during this special event.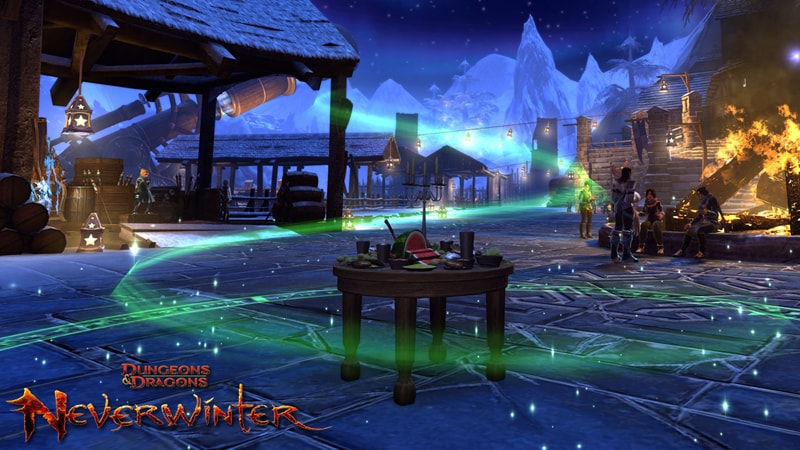 Are you enjoying the Winter Festival? Let us know what has been your favorite part of the event on the official Neverwinter forums.
Click here to register for Neverwinter, the Dungeons & Dragons action MMORPG. The best part about Neverwinter: it's free to play! Get a head start in-game by purchasing Neverwinter item packs which include unique companions, mounts, boosts, and exclusive benefits!

Want more game details, screens, and videos? Like Neverwinter on Facebook for more fan-exclusive content and follow us on Twitter – tweet us your questions! And, subscribe to our YouTube channel for the latest Neverwinter videos.