Beneath the Sword Coast lies the Underdark, and within the caves of the Underdark there are horrors, which can drag adventurers into the very earth, and absurd creatures who can read their very minds and feed off their emotions. The Lockbox of Lost Knowledge arrives on January 12!
NOTE: The Myconid Lockbox will disappear on January 12, 2023.

The Lockbox of Lost Knowledge will require an Enchanted Key to open and will use the updated reward structure introduced with the Dragon Cult Lockbox.
One of the prizes within the lockbox is the Choice Pack of Lost Knowledge, which grants your choice of the account reclaimable mythic Umber Hulk mount and the account reclaimable mythic companion, Flumph.
Umber Hulk – The earth beneath an adventurer's very feet is the dominion of the umber hulk. This umber hulk willingly assists heroes in combat, in the hopes that it'll be able to draw more prey underground.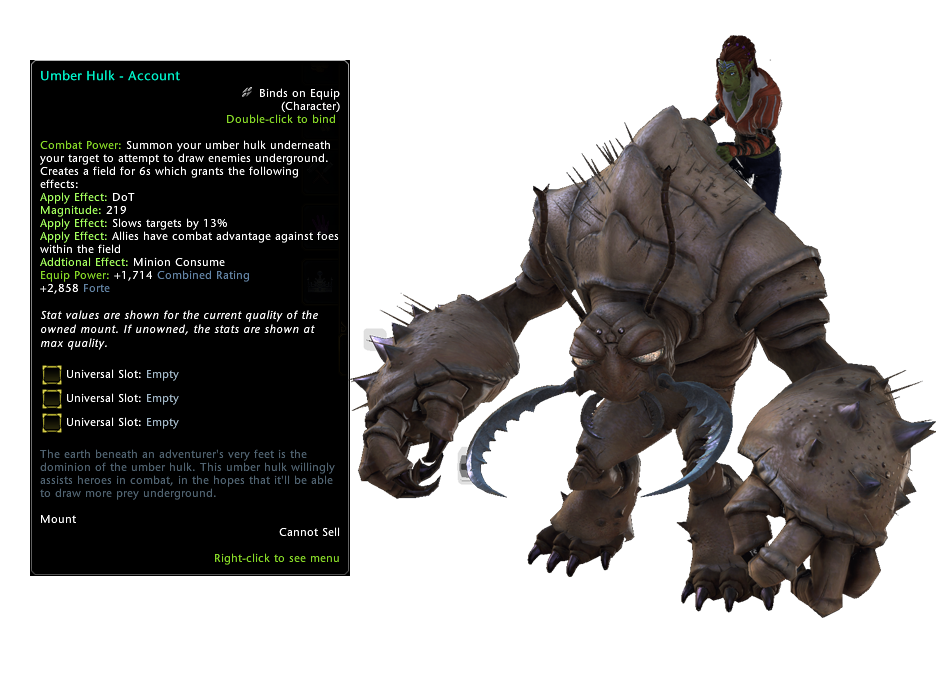 Flumph – Flumphs are intelligent and wise, and can communicate telepathically with other flumphs and creatures with whom they bond.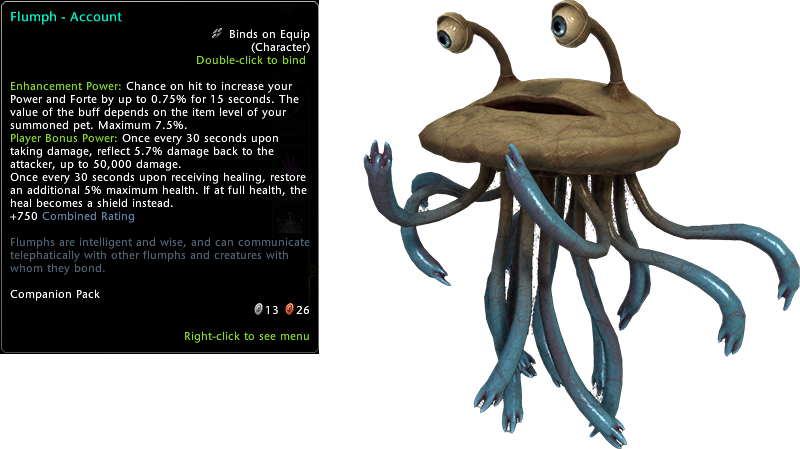 The Lockbox of Lost Knowledge also includes a chance at rewards such as mythic bags, upgrade tokens, legendary account mounts, and more!