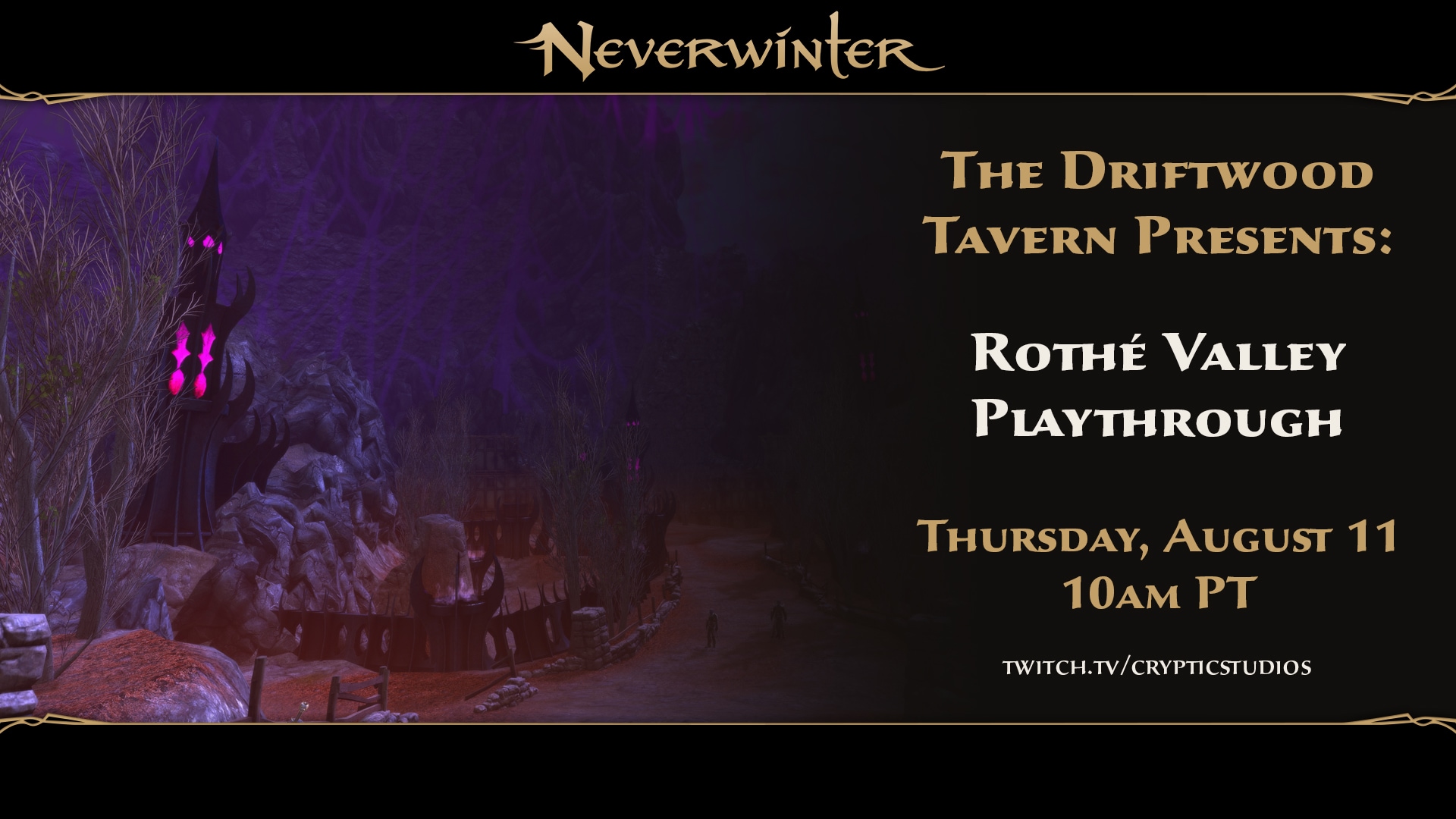 Explore the unvaulted Rothé Valley Epic Adventure and new Battle Pass with Community Manager Nitocris on Thursday, August 11! Join for a casual playthrough stream with guest Lead Product Manager Misa Ganz and giveaways.

When: Thursday, August 11 at 10am PT (when is this for me?)
Where: twitch.tv/crypticstudios
Why: What's in the vault?