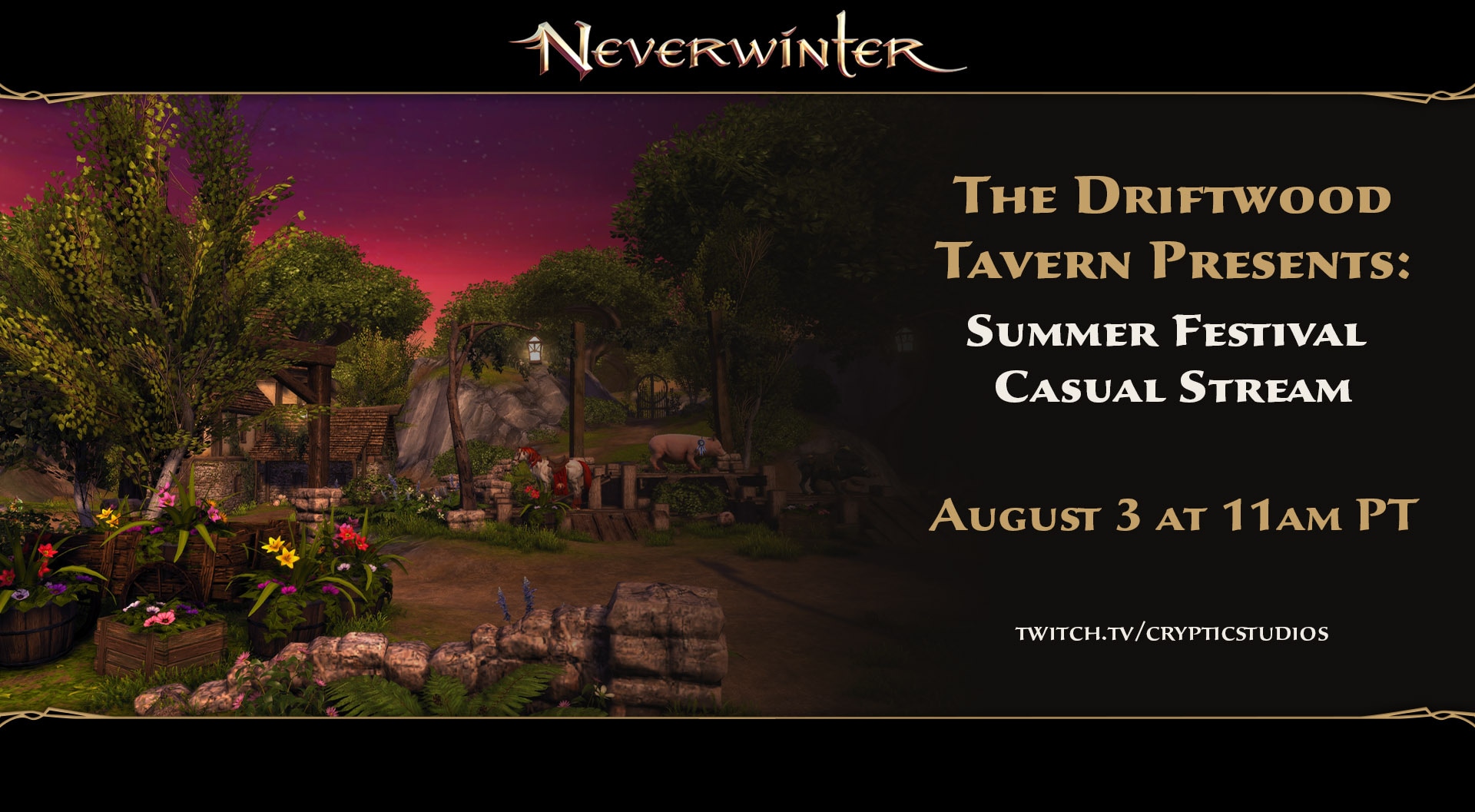 Celebrate some fun in the sun! On August 3, CM Nitocris will be playing through the Summer Festival and giving out some great prizes!
**UPDATE** Prize Info! In addition to the Rainbow Starry Panther mount and vanity pet, we will also be giving away the following prizes:
Gold Prize (for 3 winners)
1 Neverwinter "Swashbuckling Bard Treasure Chest"


Includes the following Neverwinter-branded physical items:

Moscow Mule Mug
Drink Coasters
Guitar Pick

1 Neverwinter Legendary Beholder Tank mount (PC)
Silver Prize (for 25 winners)
1 Overgrown Cape Pack Key (PC)


Grants the following items:


Overgrown Cape
Stone of Health
5x Scroll of Mass Life
5x Reward Reroll Token
Injury Kit
Enter now for a chance to win! Giveaway ends Friday, August 6 at 11:59pm PT!


Neverwinter: Jewel of the North Summer Festival Stream Giveaway
When: Tuesday, August 3 at 11am PT (when is this for me?)
Where: twitch.tv/crypticstudios
Why: Time to sit back and unwind!