Face your enemies with a cry and the pitter-patter of ferocious feet! The Alpha Compy companion is available in the Zen Market for a limited time!
Alpha Compy cries out starting Thursday, July 23 at 10am PT (19:00 CEST)
Alpha Compy retreats on Thursday, July 30 at 10am PT (19:00 CEST)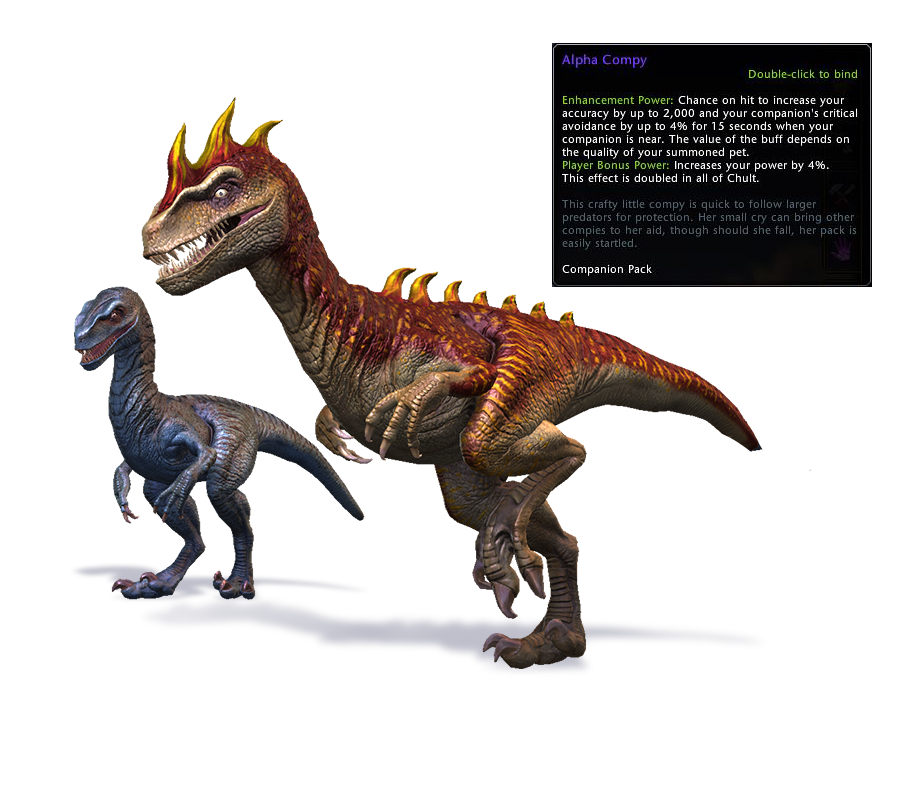 Originally part of the Expedition Leader Pack, this crafty companion's small cry will bring reinforcements to the fight!