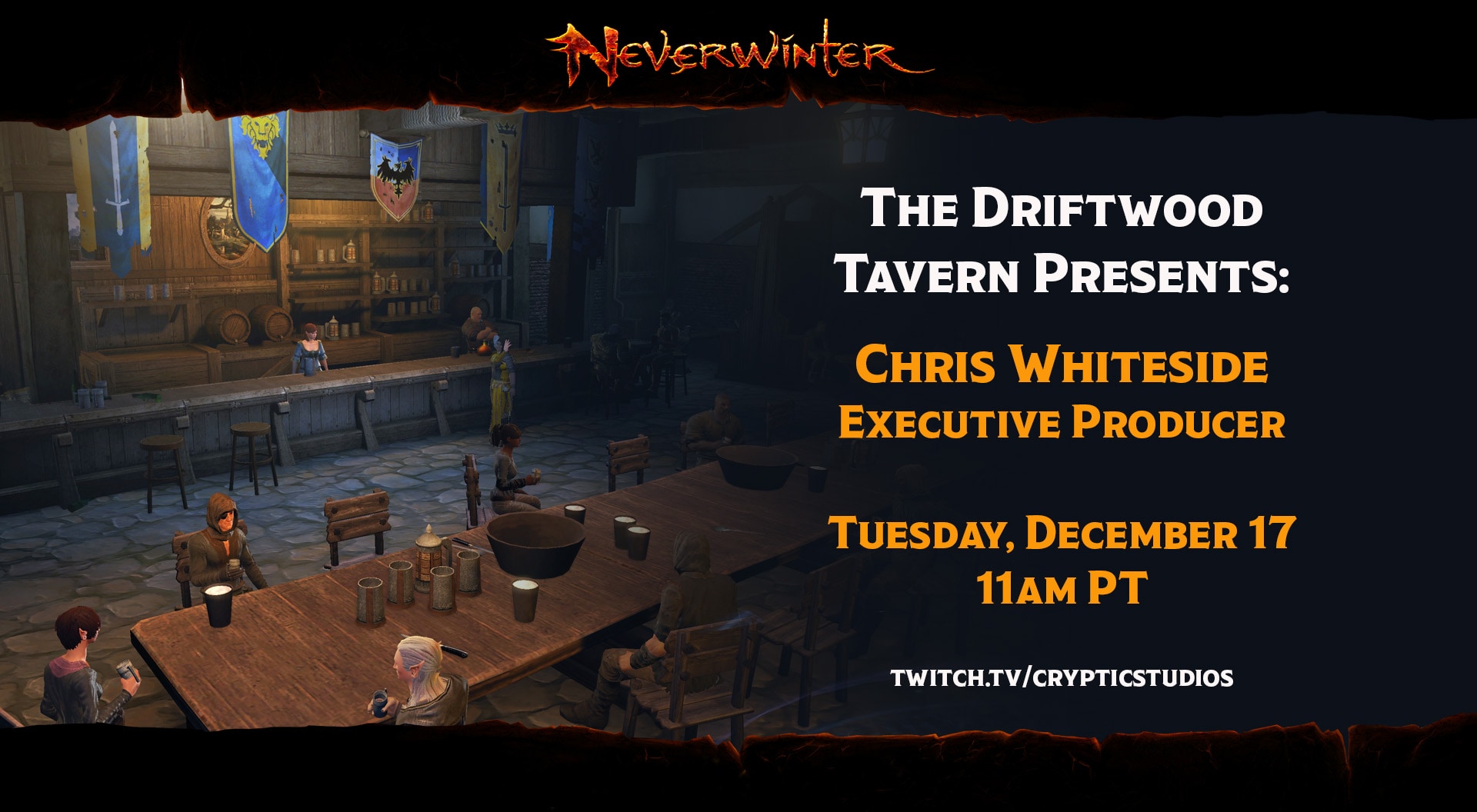 Tune in to the Driftwood Tavern Community stream to meet Neverwinter's new Executive Producer, Chris Whiteside! Viewers will also get an opportunity to ask questions, get community updates, and win in-game prizes!
When: Tuesday, December 17 at 11am PST (when is this for me?)
Where: twitch.tv/crypticstudios
Why: Who's the Boss?