Undermountain is considered the most epic dungeon in Faerûn, and for good reason! From its many dangerous denizens spanning its devious depths, this place is a twisty, topsy-turvy mess of a place!
But all this magic, power and wonder could not come together without a little help, a little flair; without a little madness!
The Host with the Most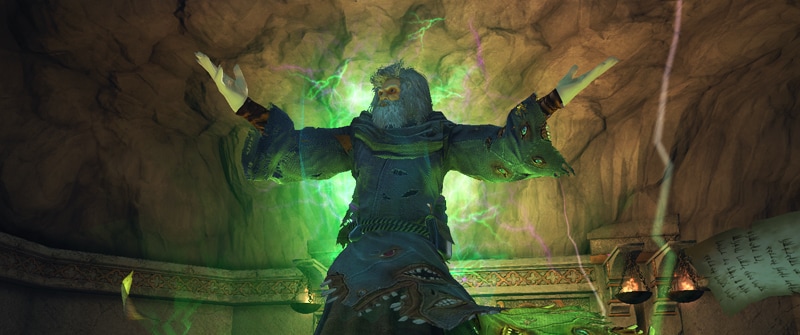 Undermountain is the lair to Halaster Blackcloak, an ancient mage with a touch of madness. He's spent centuries building and altering Undermountain, filling it with magic and monsters, treasures and traps. While his reasons for building Undermountain have been warped by time and his madness, Halaster continues to make Undermountain a danger and a delight to those who enter.
You will be able to see his handiwork throughout all of Undermountain. You may even see Halaster himself wandering the halls looking for his next big change or challenge.
Bring the Mad Man to Life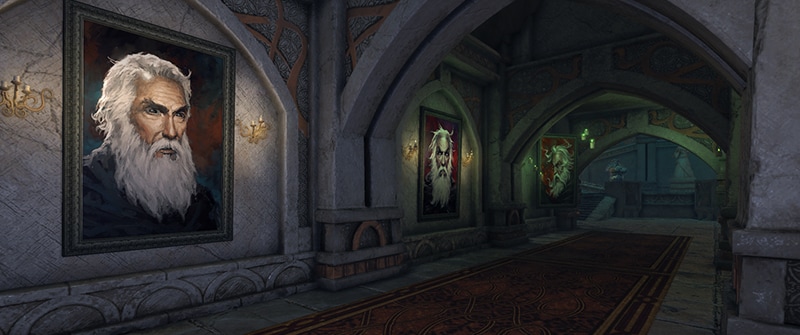 Halaster's a big name in Faerûn and the Dungeons and Dragons world, so our team spent a lot of time bringing this mad man to life. Our art team put in the extra effort to make his madness shine, and we have one of our Character Artists here to talk about it!
Hi everyone, Jonathan Nascone here, Lead Character Artist on Neverwinter. I would like to let you in on a little secret on how we created Halaster's robe! We started by blocking out the basic folds and shapes and how it drapes over his body.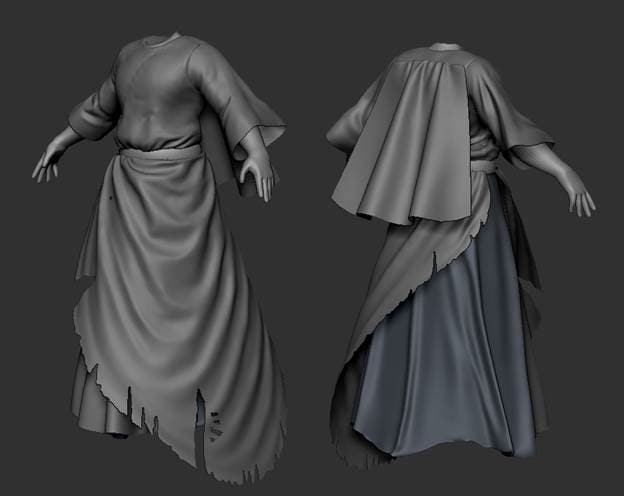 Next we masked out the edges, holes, tears to give the robe a worn and weathered look, followed by some random stitching.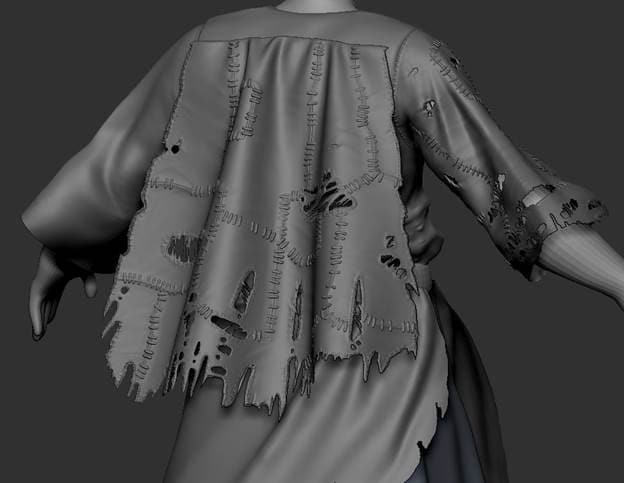 For the final addition, we created teeth, eyes and mouth shapes that were stamped onto the robe. This completed Halaster's final look!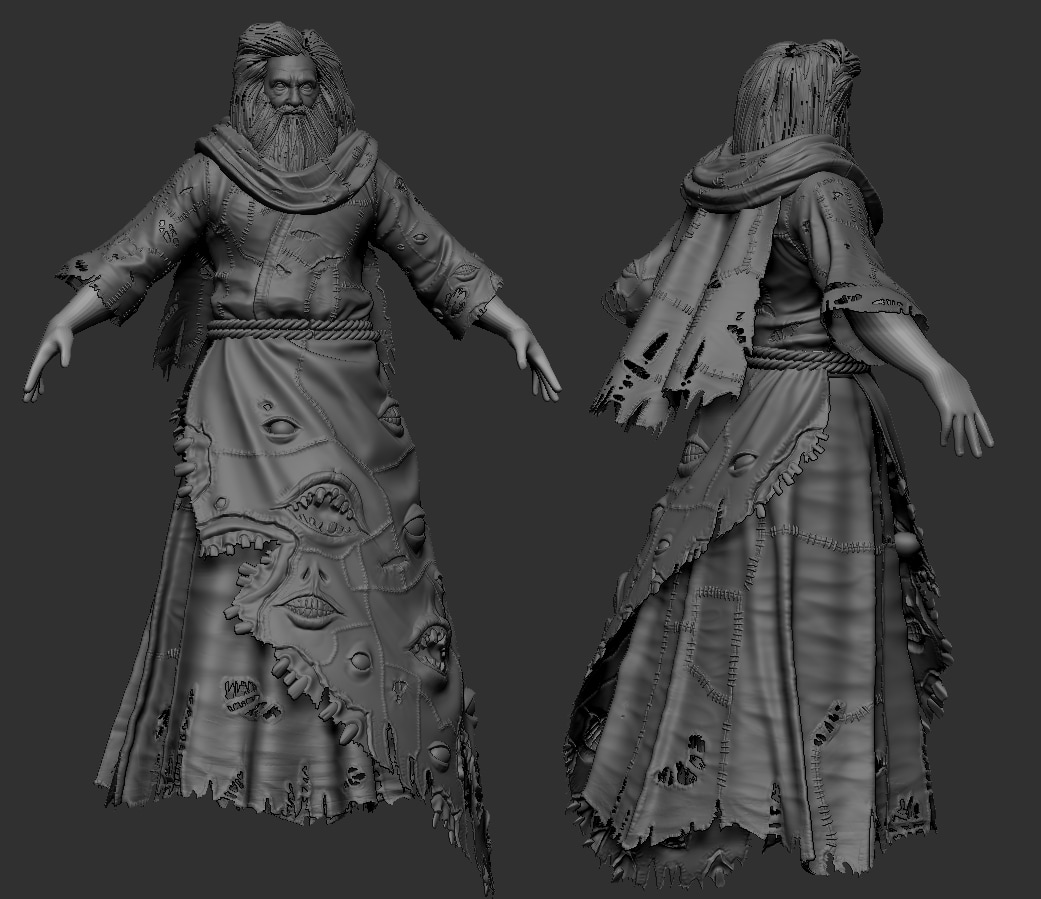 With the model complete, our Animation and FX teams were up next, making sure that the Mad Mage had the movement of madness!
To match the flair and motion that was shown in the art of Dungeon of the Mad Mage, we made a special rig specifically to give Halaster's robes the flow and flutter.
We then added the visual effects of his whirlwind to really match the given look and show the constant turmoil that seems to follow Halaster wherever he goes.
To finish it off and make sure Halaster was ready for Undermountain, we had to have our rig and fx work with all kinds of different looks and animations, even the silly ones.
With such great effort going into Halaster, our design and art team have worked hard to ensure that Halaster's presence is seen and felt throughout Undermountain. Whether he's walking the levels of Undermoutain or watching adventurers trying to take on his apprentices in the Lair, you'll be sure to see Halaster around!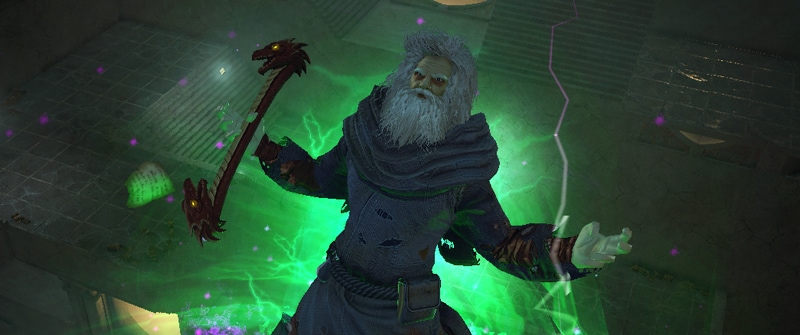 Halaster is quite crazy, but our team has grown to love the Mad Mage, and we hope you find him and his Undermountain a blast!
Chantelle Tatum
Systems Designer

Jonathan Nascone
Lead Character Artist