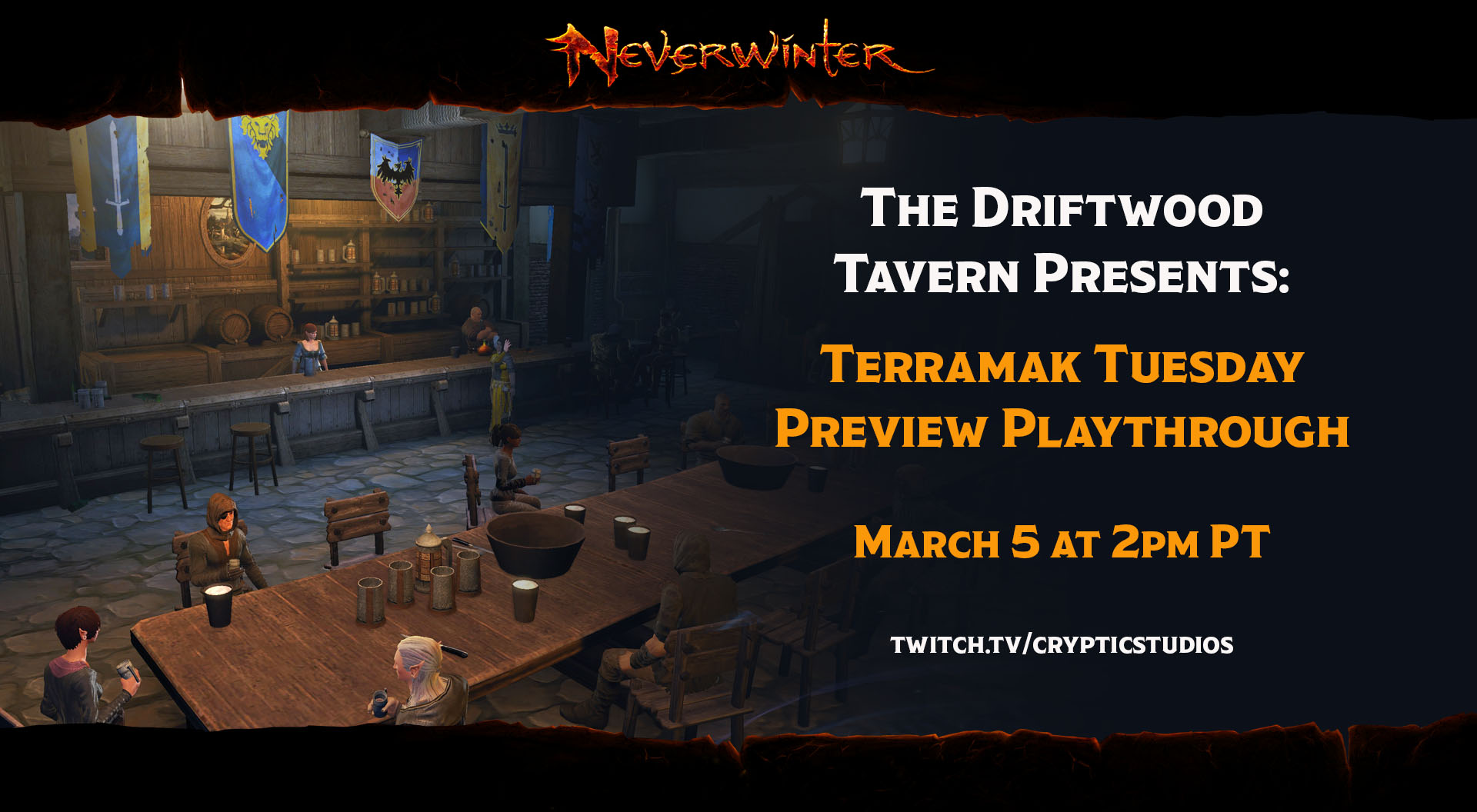 The Driftwood Tavern Presents...Terramak Tuesday: Preview Playthrough edition! Join us next Tuesday as Producer Vincent "Terramak" Malley navigates his way through the upcoming content on the Preview server!
When: Tuesday, March 5 at 2pm PT (When is this for me?)
Where: twitch.tv/crypticstudios
Why: Heigh-ho, heigh-ho, to Undermountain Preview we go!