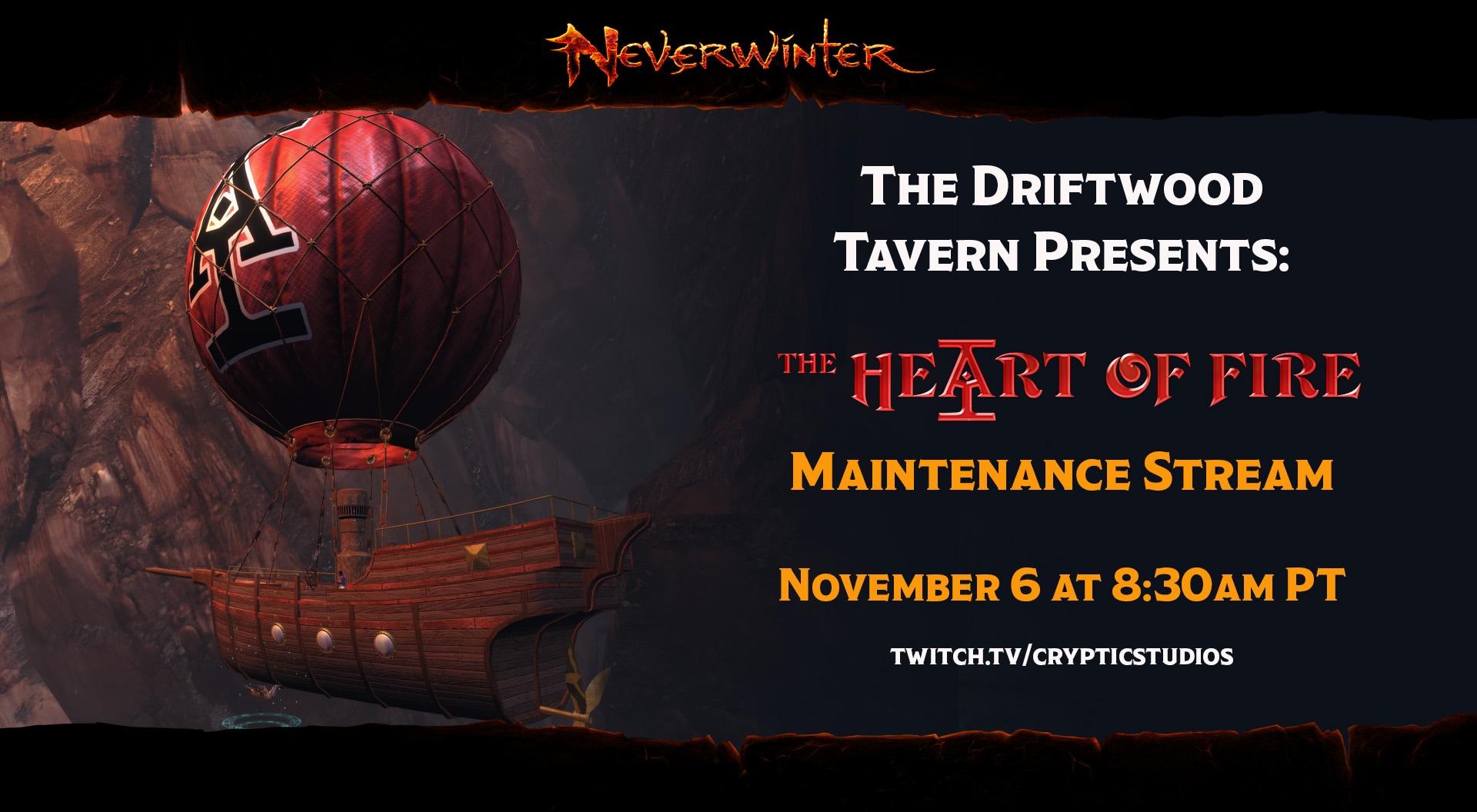 Join us on Tuesday, November 6, for giveaways, maintenance updates, and community shenanigans!
When: Tuesday, November 6 at 8:30am PT (When is this for me?)
Where: twitch.tv/crypticstudios
Why: The Heart. The Heart. The Heart is of Fire.
One of the items we will be giving away (PC Only) is a new transmute item: The Courtier's Spilt Cloak!