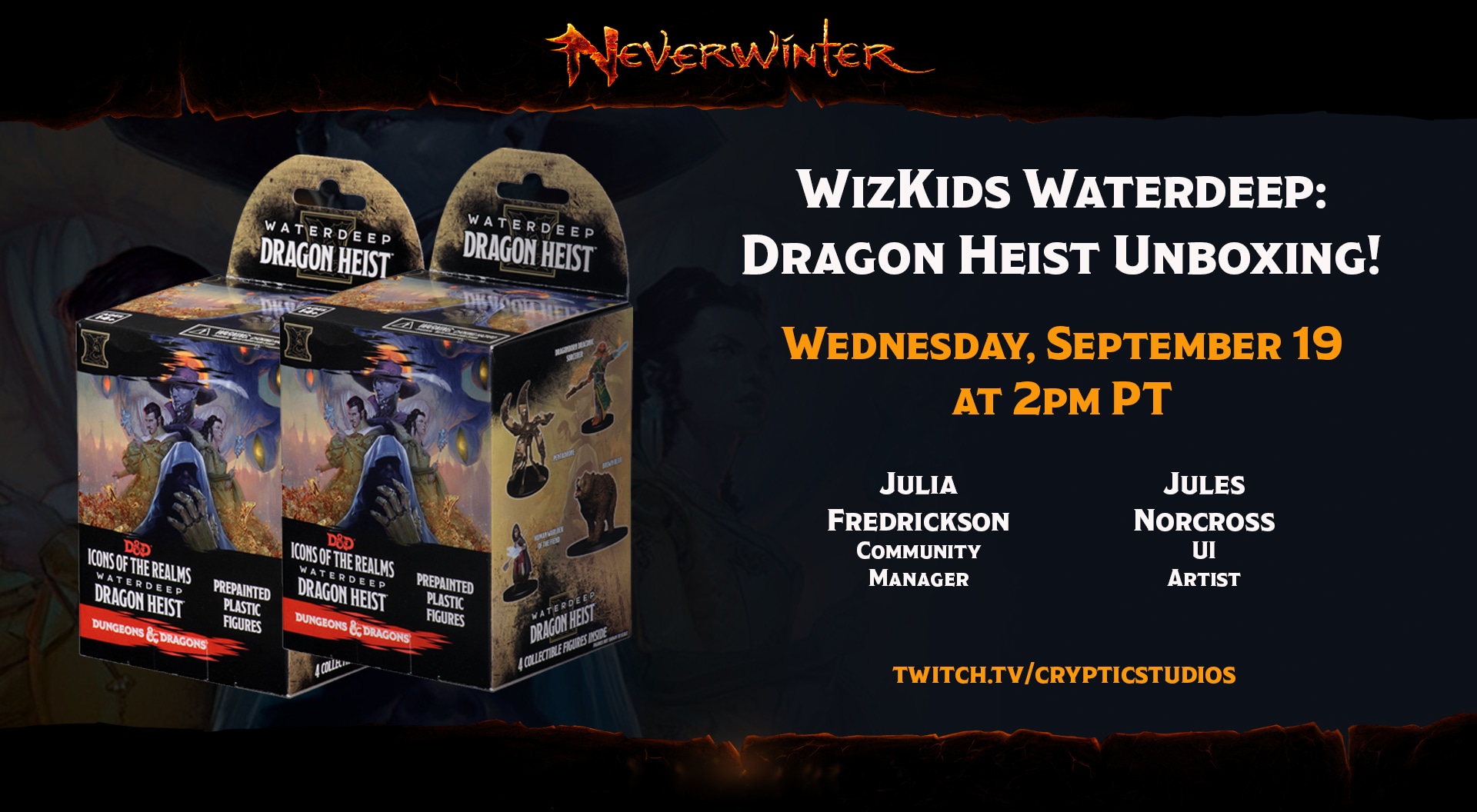 Join CM Julia and UI Artist Jules in unboxing the newest collection of pre-painted minis, Waterdeep: Dragon Heist, from WizKids! We will also be giving away boxes of minis to some lucky viewers!
When: Wednesday, September 19 at 2pm PT (When is this for me?)
Where: twitch.com/crypticstudios
Why: What's in the box?