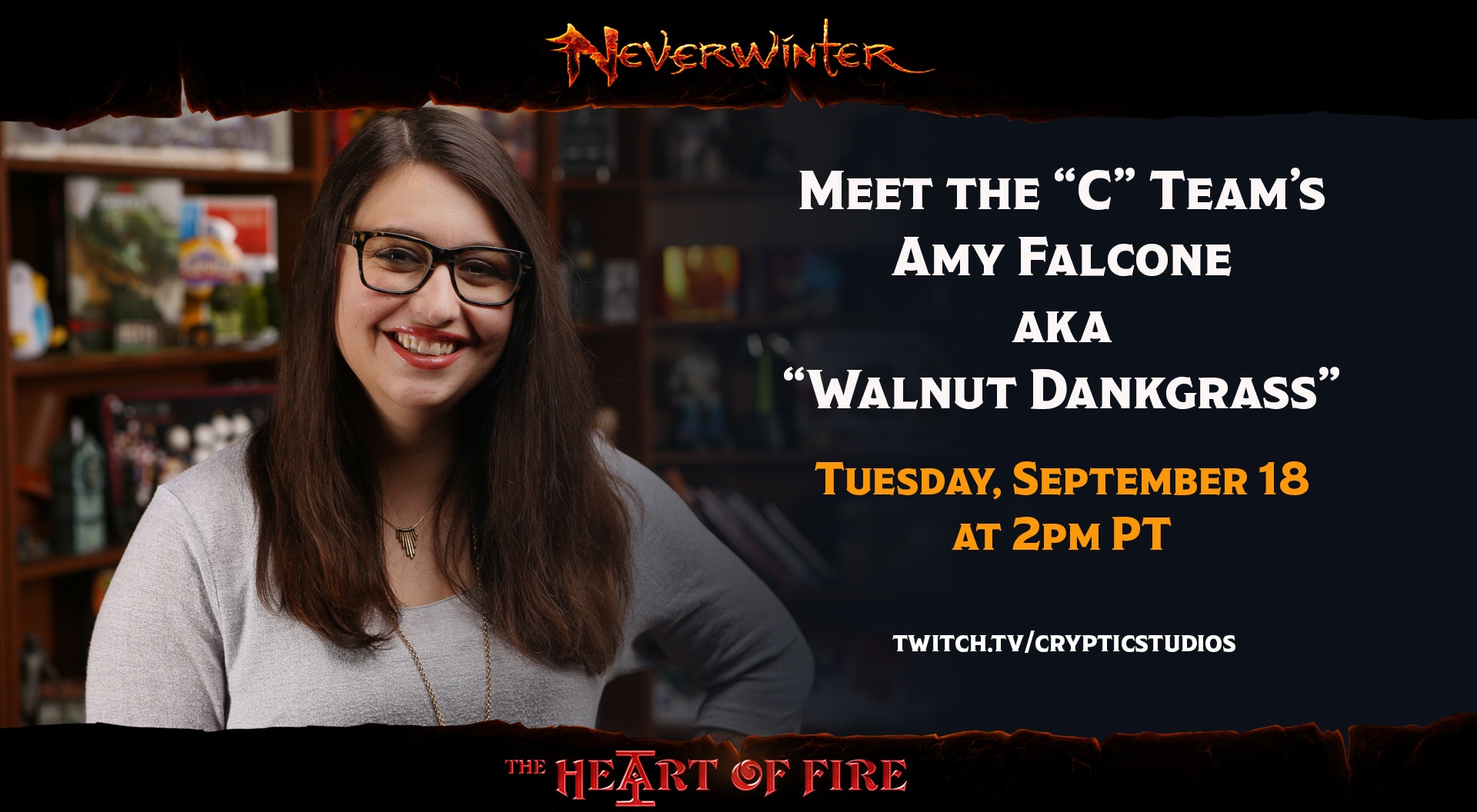 Join us for an interview with Acquisitions Incorporated's "C" Team member Amy T. Falcone aka "Walnut Dankgrass"!
When: Tuesday, September 18 at 2pm PT (When is this for me?)
Guest: Amy T. Falcone
Hosts: Patrick Poage (Environment Artist), Julia Fredrickson (Community Manager)
Where: twitch.tv/crypticstudios
Have a question for Amy? Leave it on the official forum thread and we may ask it!