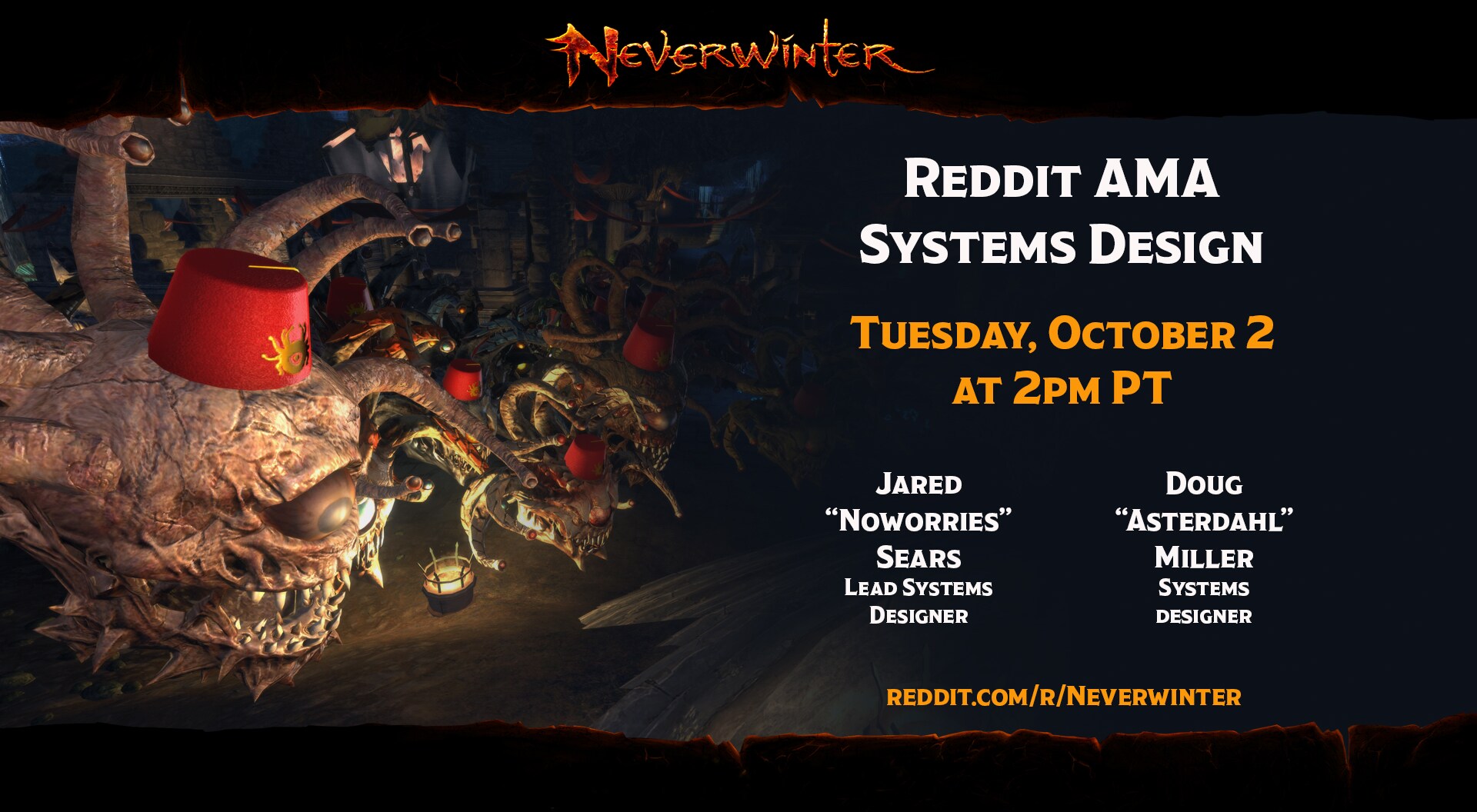 Join Lead Systems Designer Jared "noworries" Sears and Systems Designer Doug "asterdahl" Miller for a Reddit AMA on Tuesday, October 2 from 2pm to 3pm PT!
Where: Neverwinter Reddit (thread link posted on day of)
When: Tuesday, October 2, 2-3pm (when is this for you?)
Why: You inquired, we're inspired.