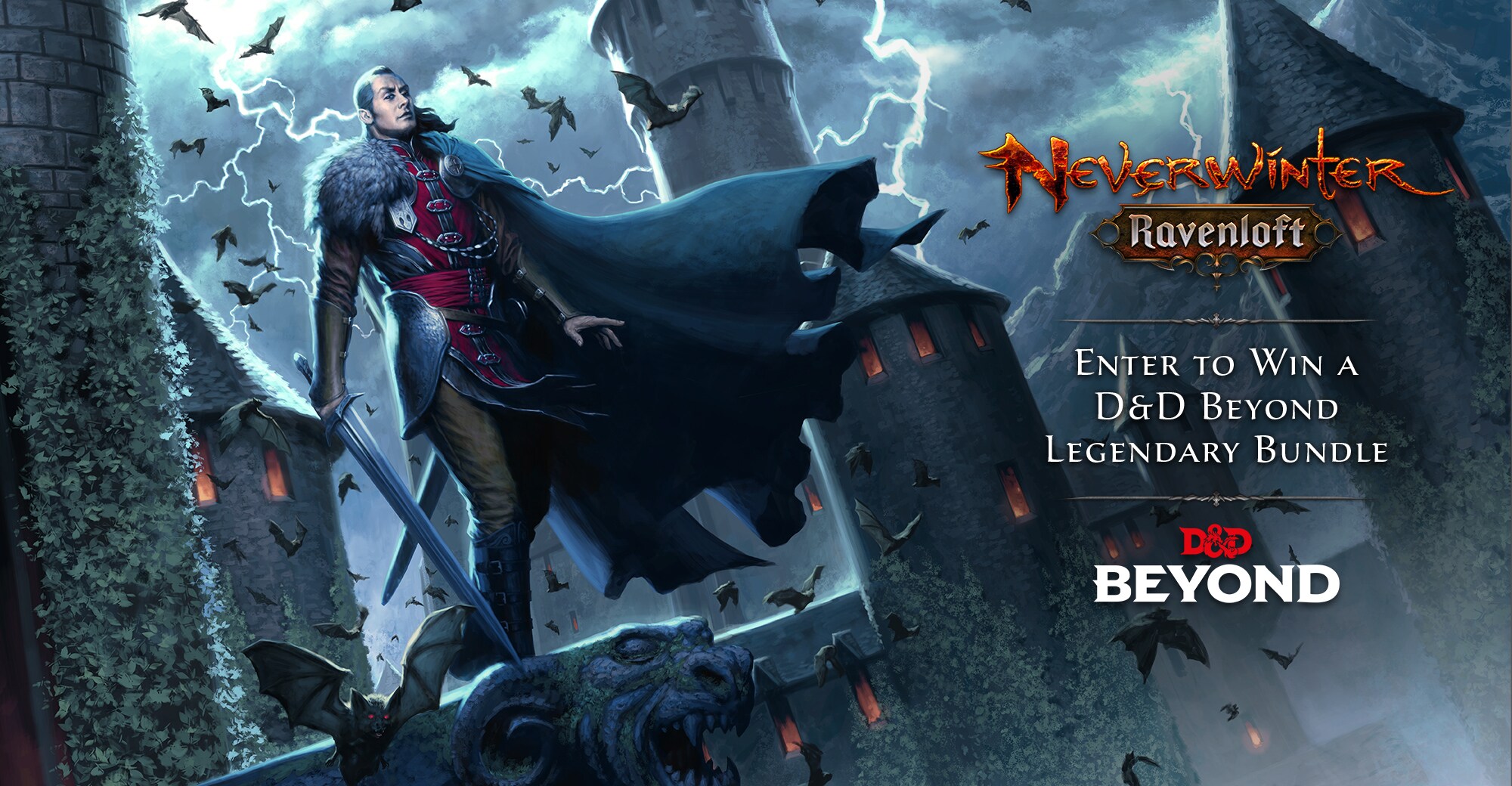 Greetings Adventurers!
To celebrate the launch of Ravenloft on Console, we've partnered with our friends at D&D Beyond for an awesome Legendary Bundle giveaway!
The Legendary Bundle includes:
Player's Handbook
Dungeon Master's Guide
Monster Manual
Sword Coast Adventurer's Guide
Volo's Guide to Monsters
Xanathar's Guide to Everything
Mordenkainen's Tome of Foes
Wayfinder's Guide to Eberron sourcebooks
Lost Mine of Phandelver
Hoard of the Dragon Queen
Rise of Tiamat
Princes of the Apocalypse
Out of the Abyss
Curse of Strahd
Storm King's Thunder
Tales from the Yawning Portal
Tomb of Annihilation adventures
Tortle Package.

To enter this giveaway, follow the instructions below!
Win a Legendary Bundle!
Note: To enter and process prizing you will need to have visited dndbeyond.com while logged in with your Twitch username.