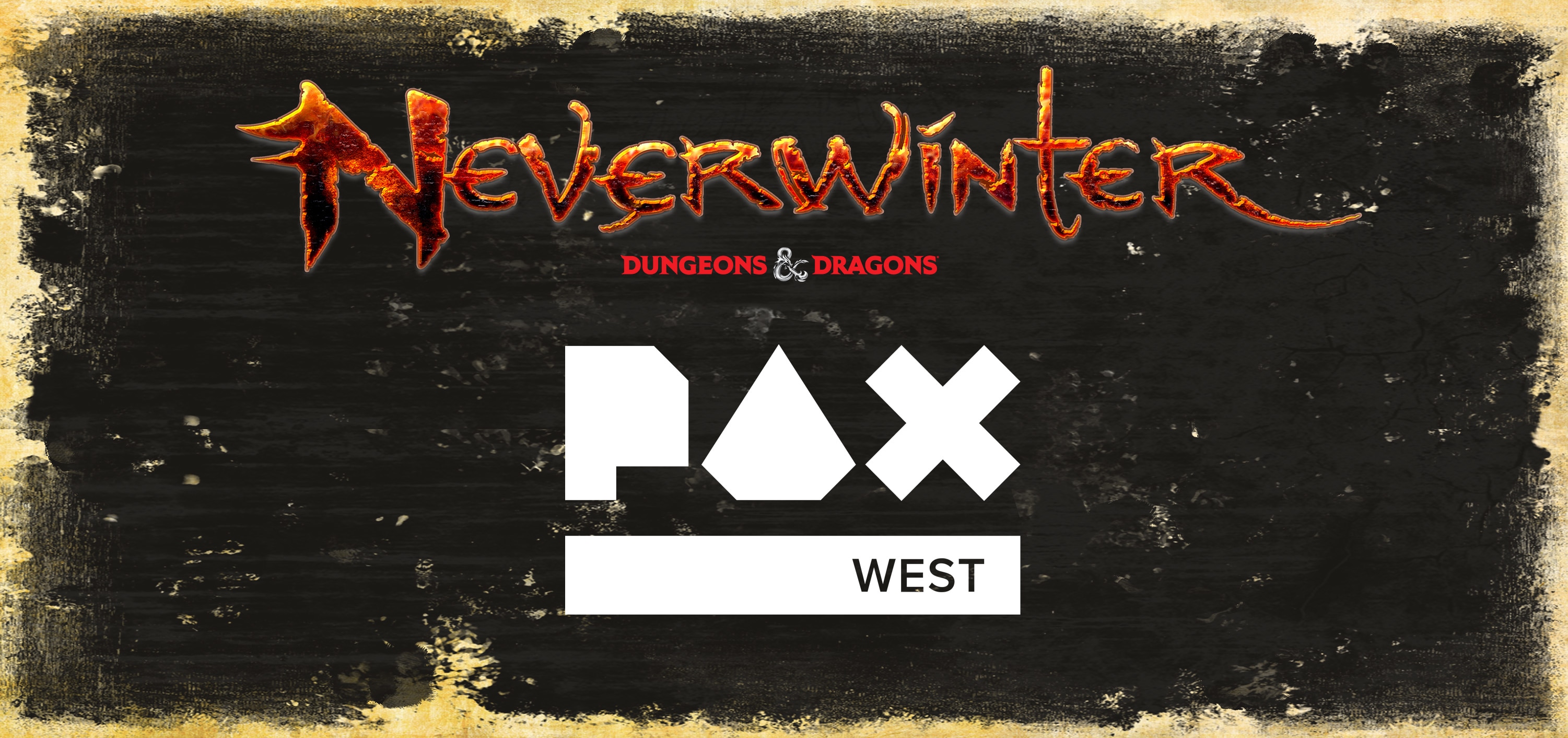 Greetings Adventurers!
Neverwinter is coming to PAX West!
Join us from August 31 to September 3 in our little slice of Protector's Enclave at the Perfect World booth in the PAX Expo Hall to demo unreleased content and win glorious prizes. Neverwinter will also have an official 2018 Neverwinter Pinny Arcade pin; ask us for details at the show on how to earn yours!
Where can you find us?
August 31 – September 3, 10am-6pm PT
Expo Hall Booth # 1115 (Expo Hall Map PDF available here)
August 31, 2:30-3:30pm PT
Hydra Theatre – Collaborative Storytelling from Tabletop to Video Game and Beyond! [PANEL]
Who will be there?
Thomas Foss - Lead Designer
Chantelle Tatum - Systems Designer
Matt Powers - Lead Producer
Ben Bascom - Producer
Julia Fredrickson - Community Manager
Play with the Devs!
Every 3 hours (11am, 2pm, 5pm PT)*, up to 4 PAX attendees will have a chance to play through new unreleased content teamed up with a Neverwinter Developer! Stop by our booth for details on how you can participate!
*Schedule subject to change. The most up-to-date schedule will be available at the booth.
Community Meetup!
Join us on Saturday, September 1, for an informal meet & greet at a TBD location outside the convention center! This will provide community members who are in the area a chance to meet, chat, and relax with some of the Neverwinter team members. Meetup will be after the Expo Hall closes for the day. Specific time and location will be announced soon.
We will be providing additional details on locations, schedule breakdown, community meetups, and digital giveaways for those unable to attend over the next few days so stay tuned!