Greetings Adventurers!
Alphonse Knox, Sergeant of Neverwinter, is looking for one worthy of his company!
Starting today, July 10, adventurers will find the Alphonse Knox Companion Pack available on the Auction House. There will be no buyout and the auction will run for the maximum amount of time (5 days). The auction will be posted by Dagult Neverember@LordDagultNeverember and only 1 Companion will be available on the AH at any given time. The Pack and contents are all unbound.
The pack contains.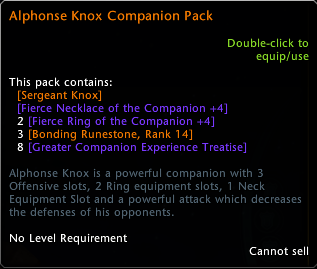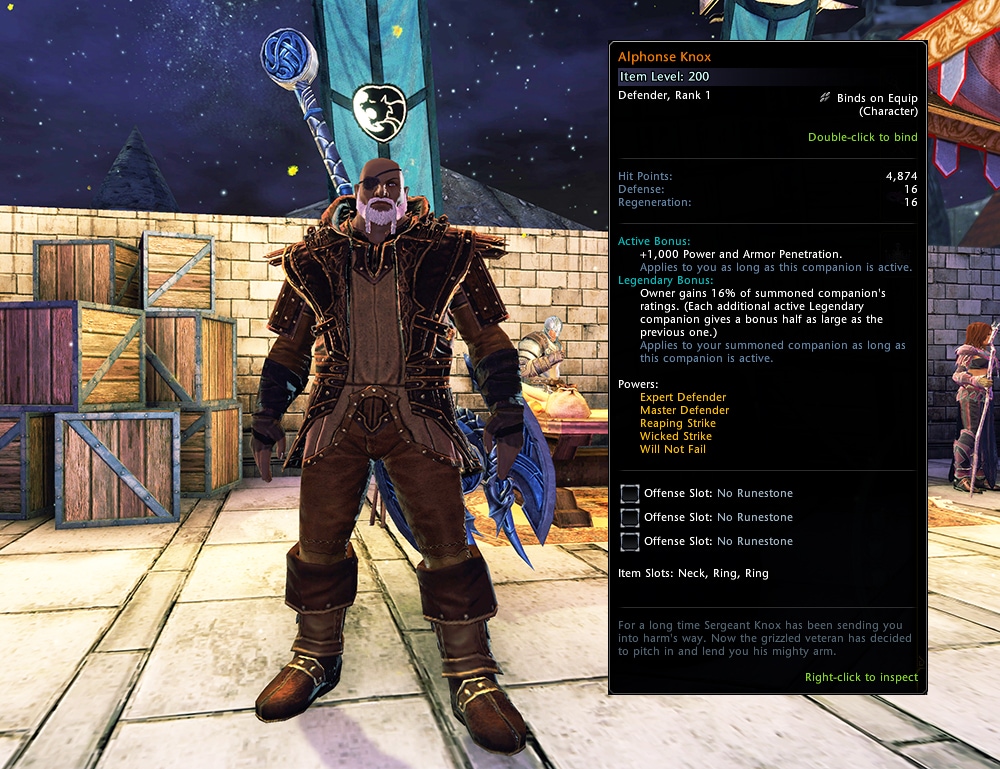 Note: Sergeant Knox is only looking for worthy adventurers on PC at this time but will seek out heroes on Console at a later date!
*Pack/Icon tooltip will say Sergeant Knox but companion being listed is the updated Legendary Alphonse Knox.