Greetings Adventurers!
Celebrate the launch of Ravenloft with a special promotion for Twitch Prime members! Link your Twitch Prime-enabled account to an Arc Games account and receive the following items:
Purple Owlbear Mount

(2 Regal Insignia slots, 1 Universal)
Stone of Health
Exclusive title: "Troll Summoner"
Promotion ends on July 26, 2018. Go here to learn more info!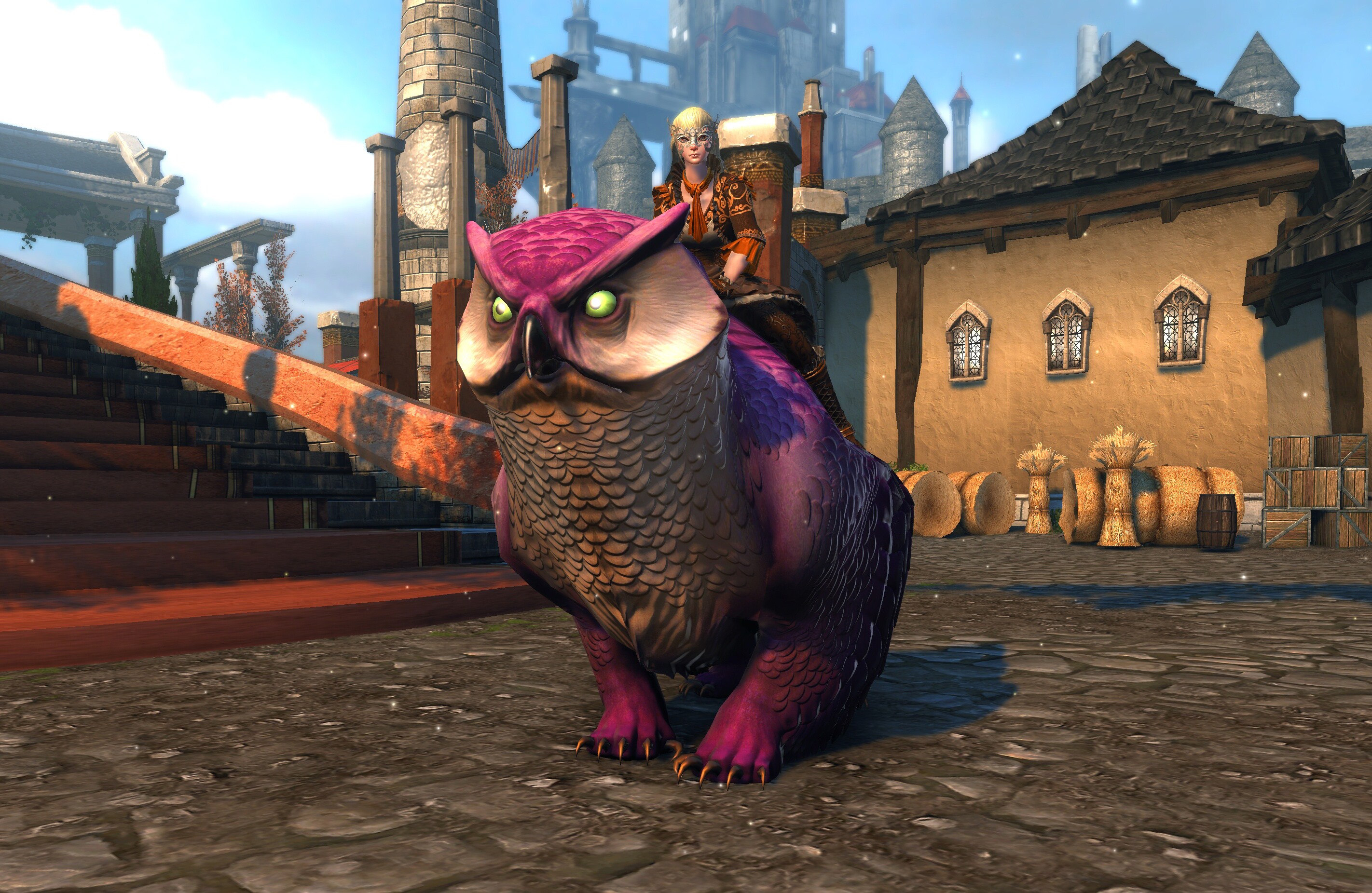 NOTE: All items (mount, stone of health, and title) are PC only. All items are Bind on Pickup. Rewards can only be claimed on one character per account. Rewards will be claimed at the Reward Claims Agent in-game.