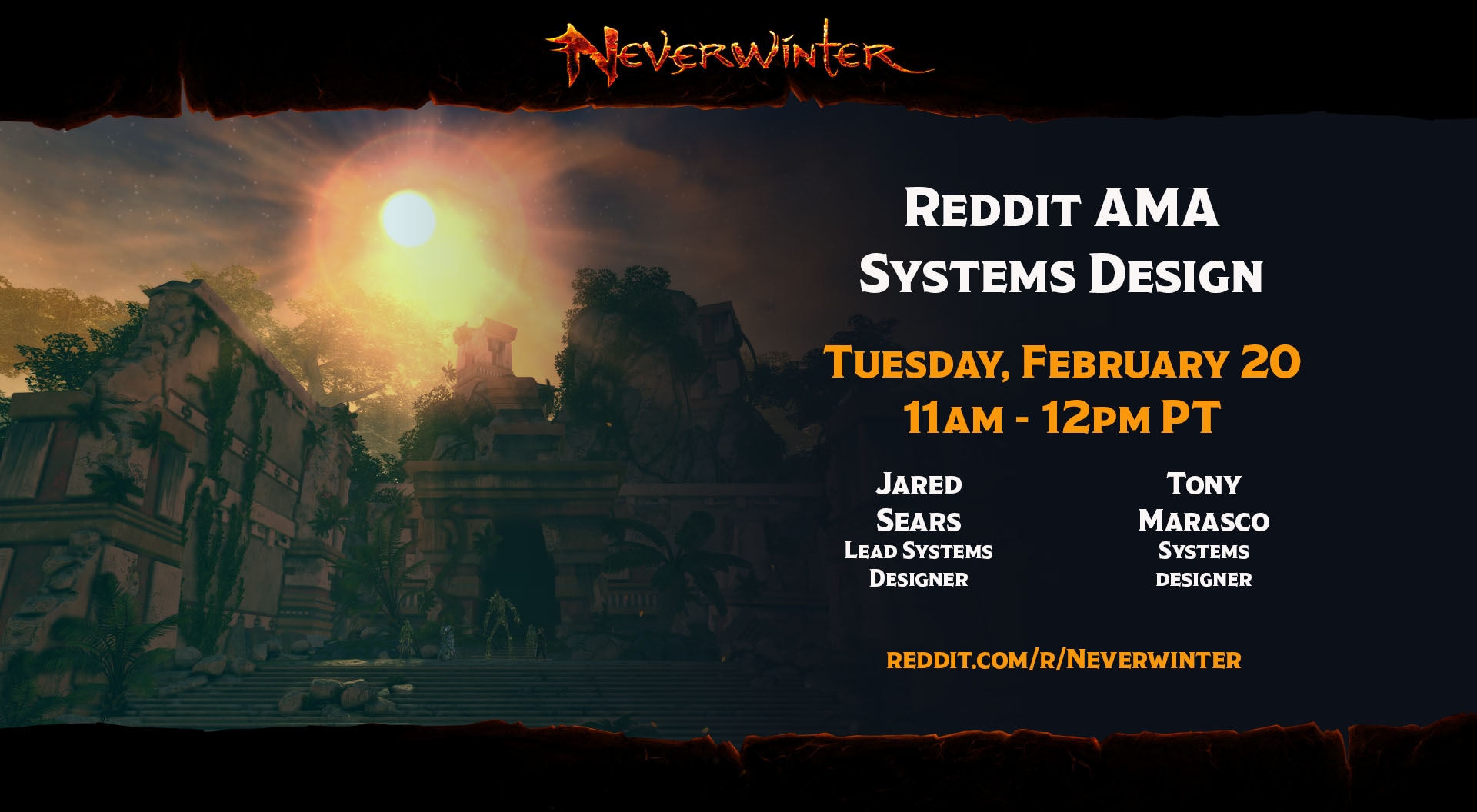 Join Lead Systems Designer Jared "noworries" Sears and Systems Designer Tony "balanced" Marasco for a Reddit AMA on Tuesday, February 20 from 11am to 12pm PT!
Where: AMA Thread
When: Tuesday, February 20 11am to 12pm PT (when is this for you?)
Why: Because you have questions and we may have answers.