The Winter Festival of Simril returns to Neverwinter! The village of Twilight Tor will once again serve as host to merry-making Adventurers who wish to partake in this seasonal event!
The festival starts on Thursday, December 14 at 7:30am PT (PC) and 10AM PT (Console)
The festival comes to an end on Thursday, January 4 at 7:30AM PT (PC) and 10AM PT (Console)
For those that feel the need for speed, the Twilight Run offers adventurers an exhilarating sled race through the snowy mountains.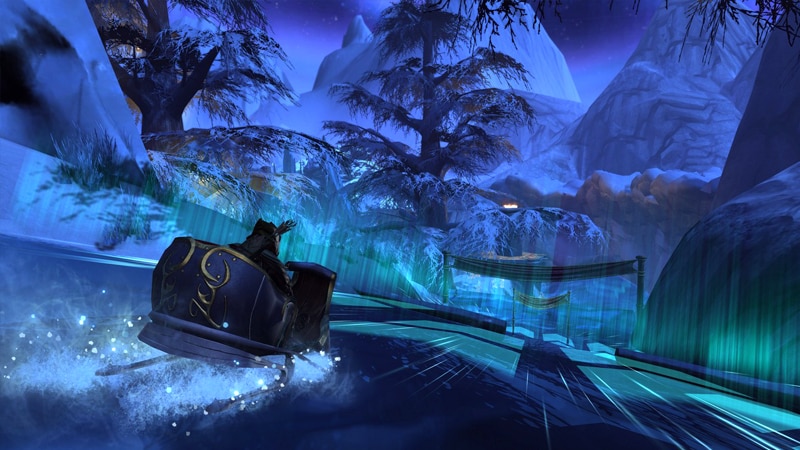 If racing isn't your style, reel it in with the Ice Fishing event! Collect different lures and poles and be the sole victor at Lake Glorifindar! Remember that you can exchange items for event currency!
Want to be festively heroic? The monsters glide their way back to the Winter Festival! Stop the threat of The Monsters on Ice event and protect the citizens of Twilight Tor!
With the dazzling wintry skies of Twilight Tor, players can also stargaze and gain buffs such as Lifesteal and more!
For the Adventurers who like to treat themselves, two different Packs can be found on the Zen Market. The Simril Starlight Pack contains 20x Starlight Parcels and 14 Days VIP time (no rank increase).
For those looking to catch up on ToA gear, the Simril Care Package offers Pilgrim Gear Pack, Pilgrim Artifact Weapon Choice Pack, and the Chultan Hunter Companion. This care package is only available on PC.
Two new sleds are also available this year, the Frozen Sled and the Royal Sled! Guilds can also get into the Simril spirit by laying out a Winter Feast in their Great Hall!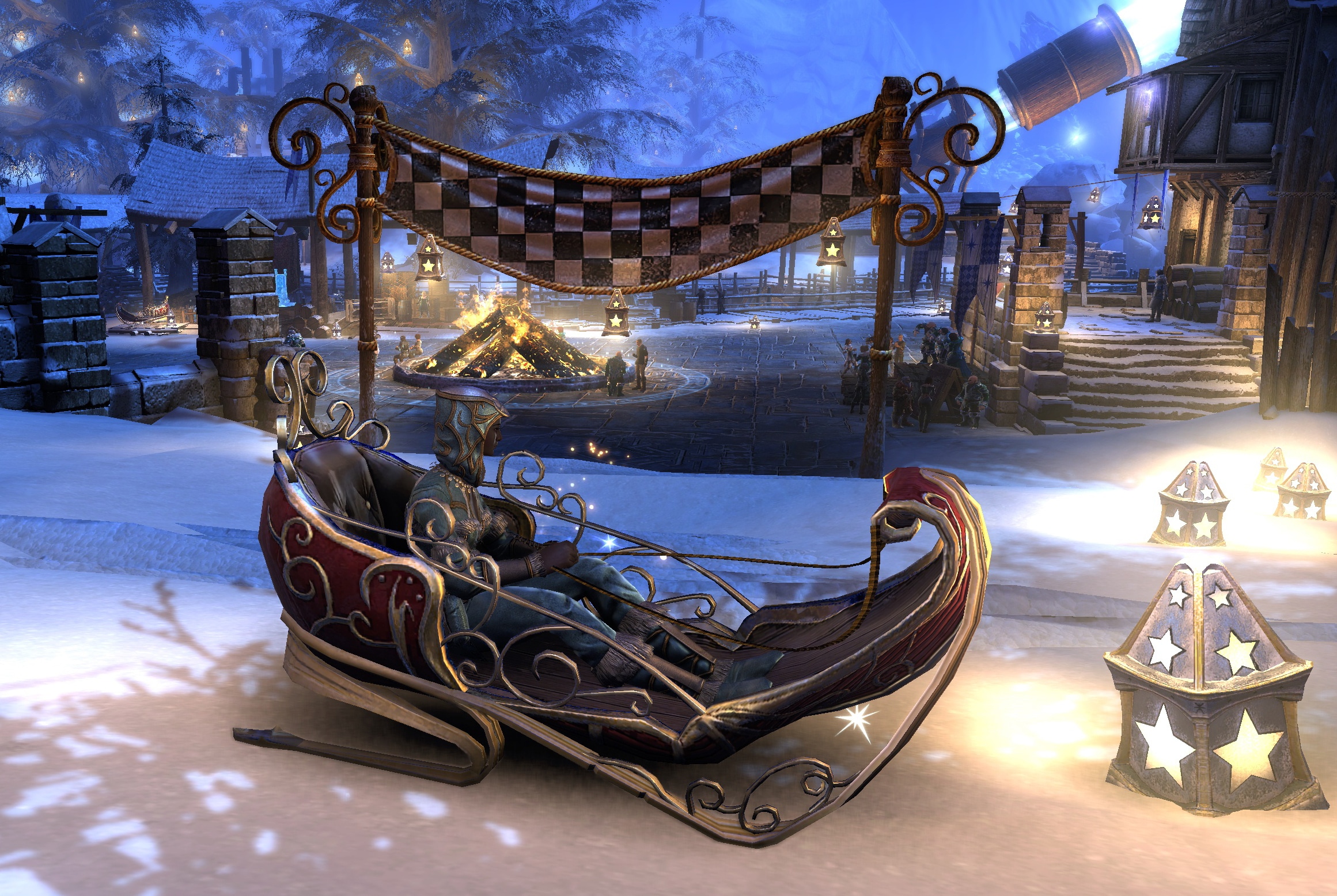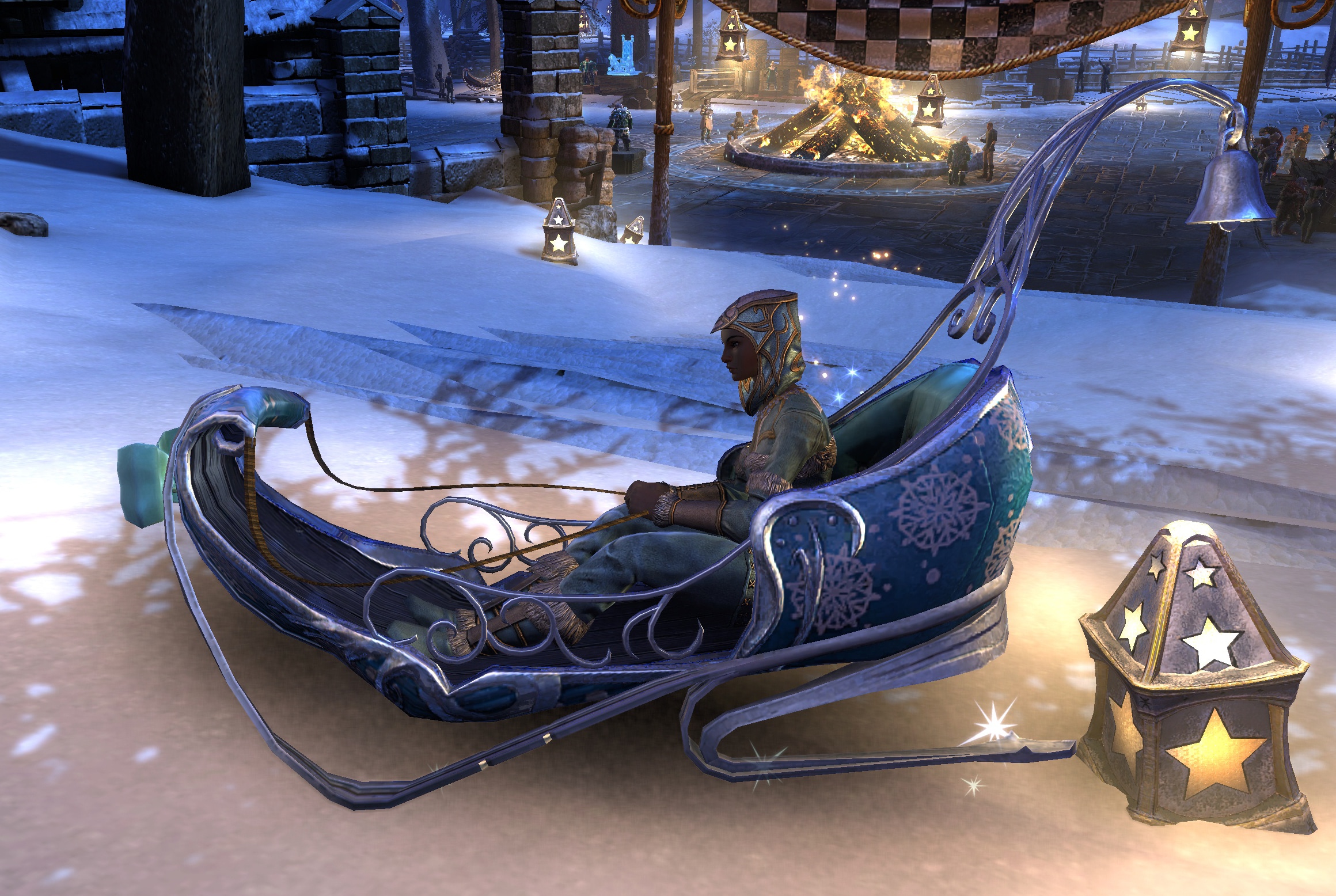 If you're looking for one of the coolest events of the year, come on up to Twilight Tor and celebrate at The Winter Festival!
Update: There WILL be a last chance vendor this year!