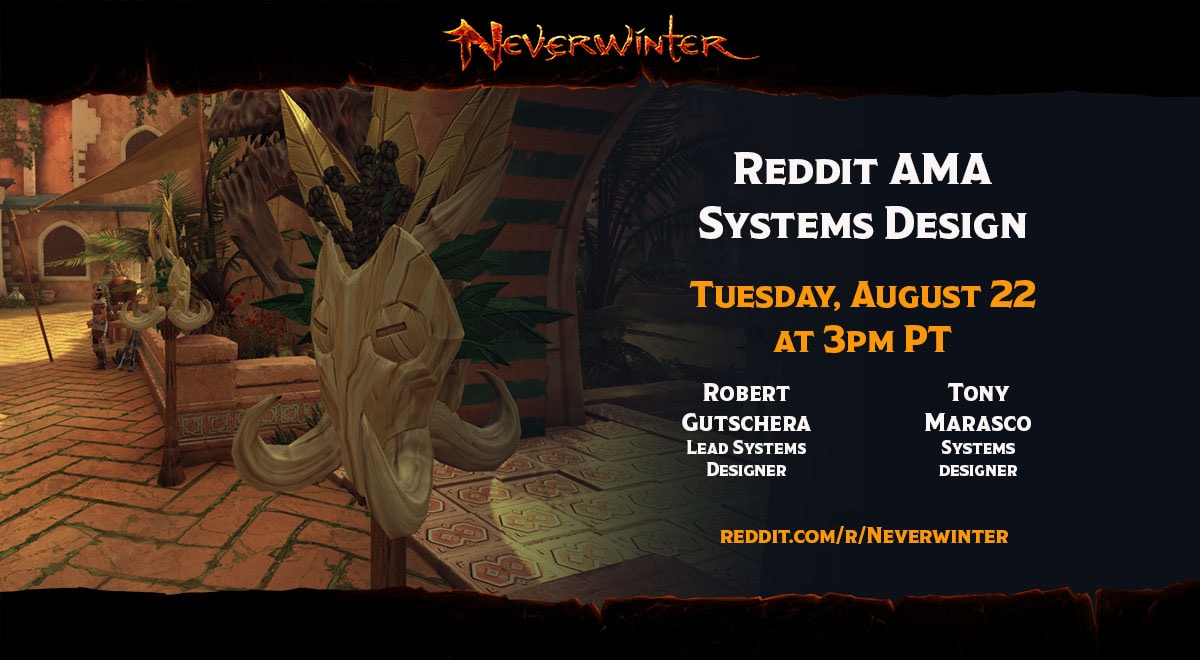 Join Lead Systems Design Robert Gutschera and Systems Designer Tony Marasco for a Reddit AMA on Tuesday, August 22 at 3pm PT! We will be taking questions during the AMA but you can start submitting questions now on the subreddit!
Where: r/Neverwinter
When: Tuesday, August 22 at 3pm PT (When is this for you?)
Why: Theorycrafting. The Sequel.
If you missed the Dev Q&A stream, you can check it out on our Twitch channel to see if your potential question was already answered!