Die neue Neverwinter-Erweiterung Shroud of Souls hat eine neue besondere Quest für End-Game-Spieler. Zwar wurde die Bedrohung durch die Verhüllte Aszendenz eingedämmt, jedoch gibt es im Flussviertel noch andere Gefahren.
Der Splitter der Nacht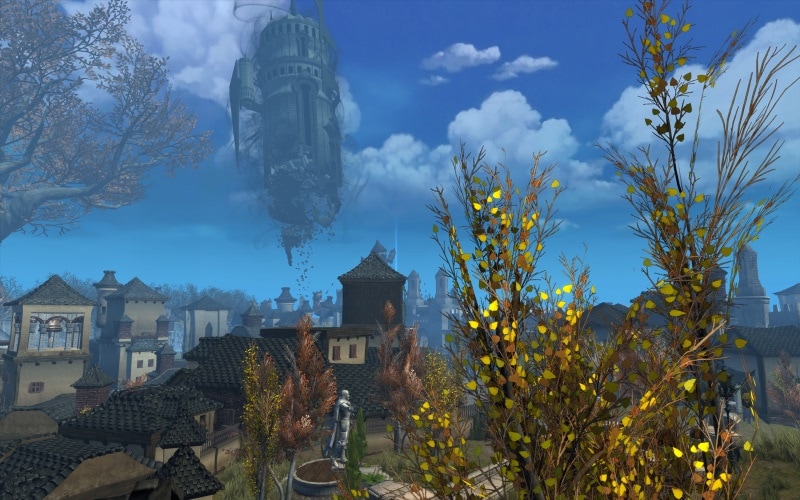 Die Quest beginnt mit dem Erscheinen eines seltsamen Turms hoch im Himmel über dem Flussviertel von Neverwinter. Todesalben schleichen nun durch die Schatten und kleinen Gassen und rauben jedem das Leben, der töricht genug ist, ihnen über den Weg zu laufen.
Abstieg in die Dunkelheit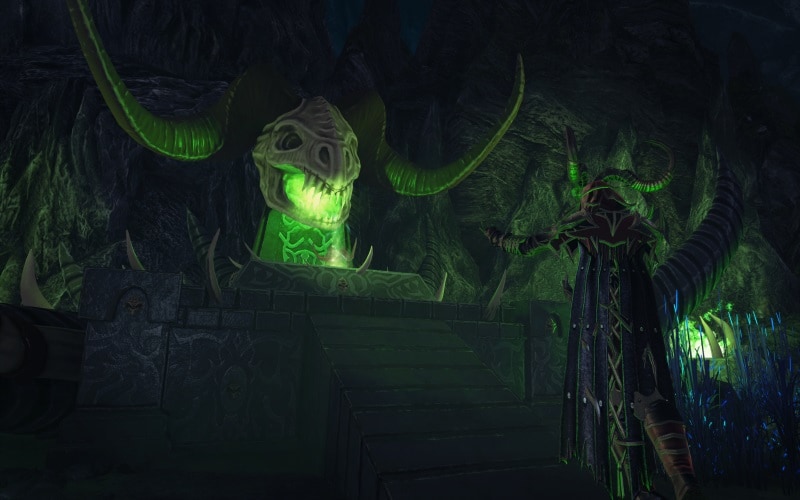 Feldwebel Knox und Kavatos Stormeye brauchen eure Hilfe im Kampf gegen diese untote Bedrohung. Dieses Abenteuer führt euch vom Flussviertel ins Unterreich und darüber hinaus!
Kreaturen der Schatten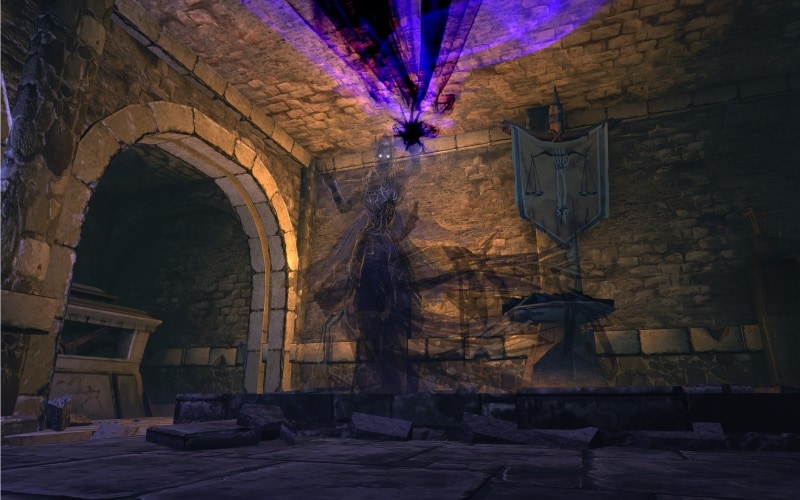 Gefährliche Kreaturen aus dem Shadowfell, einer nekrotischen Ebene voller Untoter, haben ihren Weg in die materielle Ebene gefunden. Todesalben können sich teleportieren und ihren Opfern die Lebenskraft entziehen, was sie zu gefährlichen Gegnern macht.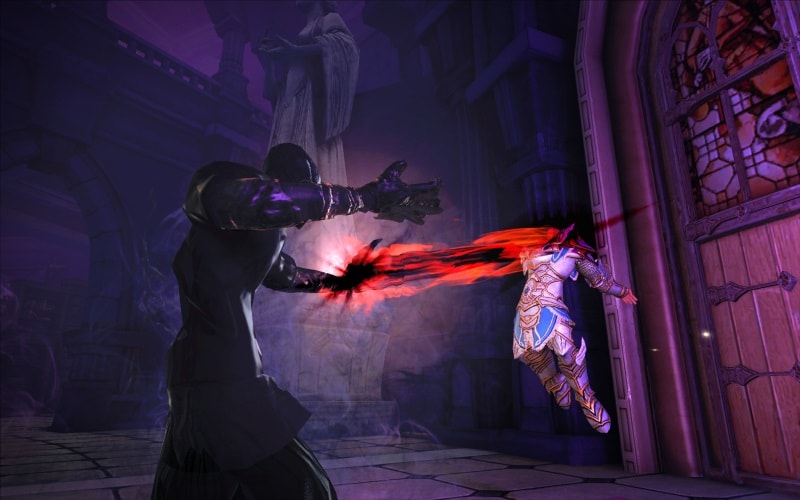 Schatten sind zwar nicht so stark wie Todesalben, jedoch sind sie nicht minder tödlich. Aufgeweckte Abenteurer, die die Ohren offen halten nach dem Kreischen der Schatten, bevor sie ihren Angriff starten, haben die besten Überlebenschancen.
Dunkle Schätze
Durch den Abschluss dieser Quest erhaltet ihr mächtige neue Schätze! Eine der Belohnungen ist eine einzigartige Schatztruhe, die erfüllt ist von der dunklen Essenz eines mächtigen Nekromanten, durch die die Schwachen überleben, während ihre Feinde sterben werden.
Ihr könntet auch einen neuen Gefährten erhalten, eine Arkanistin der Netheril, deren Spezialität der Angriff aus den Schatten ist.
Euer Abenteuer erwartet euch!
Überlebt ihr den Kampf gegen die nekromatischen Mächte in Shroud of Souls und findet ihr den uralten Nekromanten in seinem Versteck? Seht euch Neverwinter: Shroud of Souls an!
Randy "Arkayne" Mosiondz
Senior Content Designer and Loremaster
Tradd Thompson
Systems Designer
Chantelle Tatum
Systems Designer